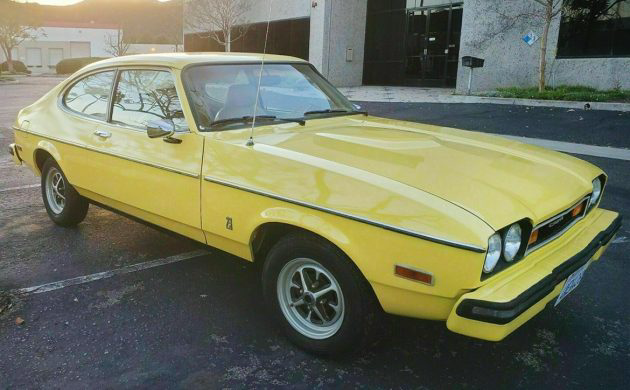 British singer Donovan had a hit with his song Mellow Yellow in 1967 and that was almost a decade before this mellow yellow 1976 Mercury Capri II was made. Both the song and the Capri are smooth and cool and easy to listen to. I'd almost always rather listen to an exhaust note than a song but that's just me. The seller has this beautiful car listed here on eBay in Murrieta, California and they have a buy-it-now price of $12,500 listed or you can make an offer.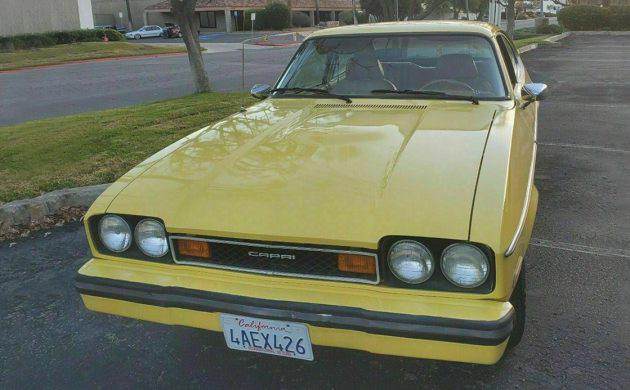 I'm a sucker for yellow cars and this one looks fantastic. The seller lists the mileage as 46,018 and for a car that's 45 years old, that's just over a thousand miles a year on average. That's cray-cray, as no Capri II owner has ever said. They give almost no information at all about the car other than it "Runs Great! Starts up everytime with no problems!" As a reference, Hagerty lists a #2 excellent condition 1976 Capri II as being worth $8,500.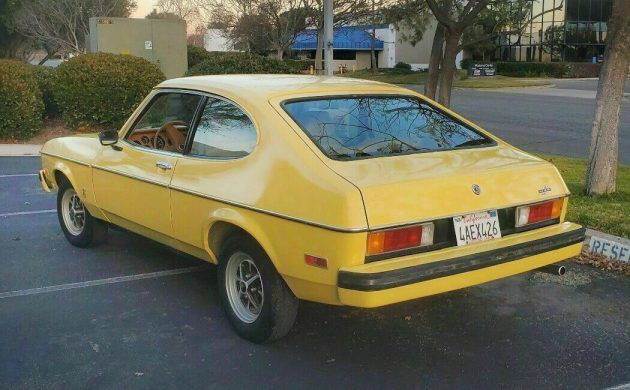 The Capri II is an update of, yes, the Capri I, or the Capri. The first-generation Capris were made from 1970 to 1978 and they were made in Cologne, Germany by Ford of Europe. The Capri II was a facelift a little more than halfway through the first-generation run of cars and although they were sold in most Lincoln/Mercury dealerships, they weren't badged as a Mercury, just a Capri II. The second-gen Mercury Capris were basically rebadged Ford Mustangs.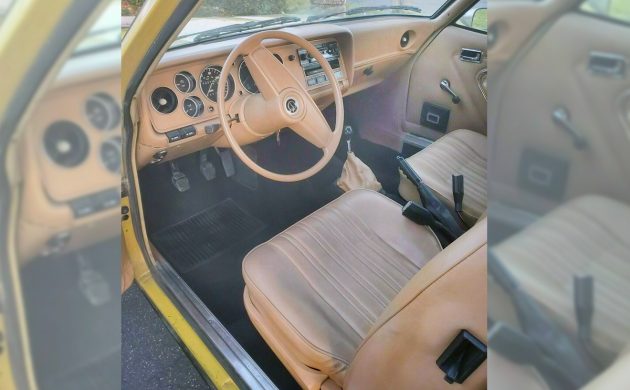 This particular car appears to be in wunderbar condition. The Capri II had a hatchback instead of a trunk which in 1976 was still a bit of a novelty in the US. Although, a person could even get a Chevrolet Nova with a hatchback back then so they weren't quite as "weird" as they would have been a decade earlier. The interior looks great in this car both front and back. Sadly, there's no photo of the hatchback or rear cargo area on this one.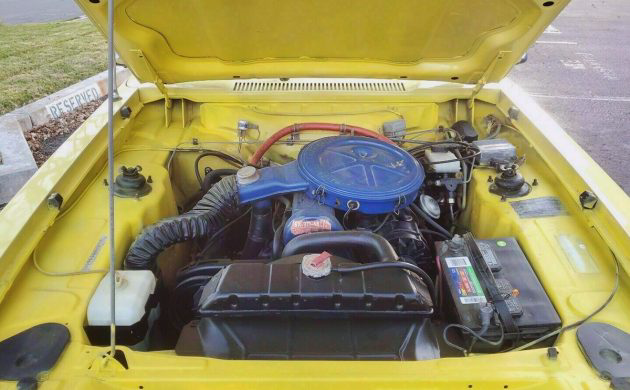 But, they did include an engine photo so all is right with the world again. Ha, well, at least as far as this Capri goes. There were two engines available in this era, a 2.8L Cologne V6 with 109 horsepower or the 2.3L inline-four with 88 horsepower. This one is the latter and it's basically the same engine that was in the Pinto, Mustang II, and other Ford cars of the era. This car looks tight and tidy and I'd love to own it. Have any of you had a Capri or Capri II?