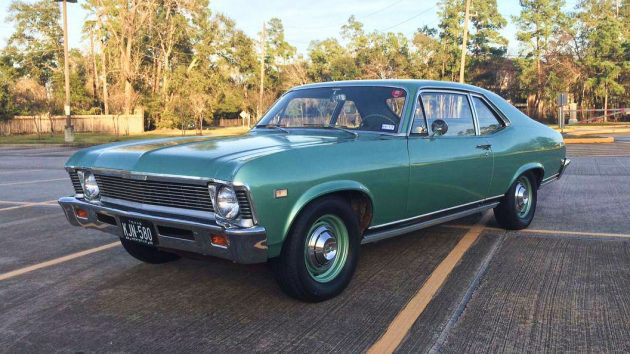 This Nova listed here on craigslist in Minneapolis, Minnesota was stored from 1971 until recently. From the pictures, it looks to be in perfect condition. The seller claims it only has 5700 miles are asking $27,500. That's a lot of money, but perhaps someone might pay that much. It's a 6 cylinder automatic without even a radio. The seller didn't provide a picture of the engine and that makes me wonder. Making an engine look right is much harder than detailing the outside of the car. They don't say if it runs or what mechanical or restoration work might have been done to it.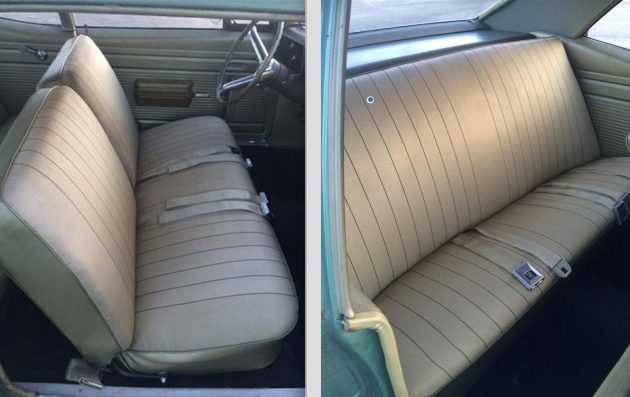 The inside looks nice, but should the end of the bench seat be squished like that?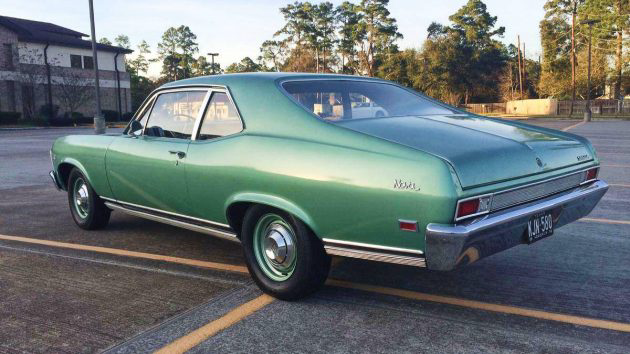 This Nova looks perfect on every corner. If this was stored for 46 tears it was stored very well. As the seller suggests, this Nova has some interesting possibilities, including transplanting an LS. It would be interesting to see what proof they have for their claim. Is anyone else even a little bit skeptical?