This 1996 Ford Mustang Cobra would be a stand-out simply for having less than 10 original miles and being the top-shelf performance model, but it will also (literally) catch your eye for being one of the small batch of cars painted in the flip-flop shade known as "Mystic." To me, this is one of the cooler special editions offered by a major manufacturer in recent memory, as the shape-shifting qualities of the paint are quite unique. Find this time-capsule Cobra here on the Vintique Motors website with the price unlisted.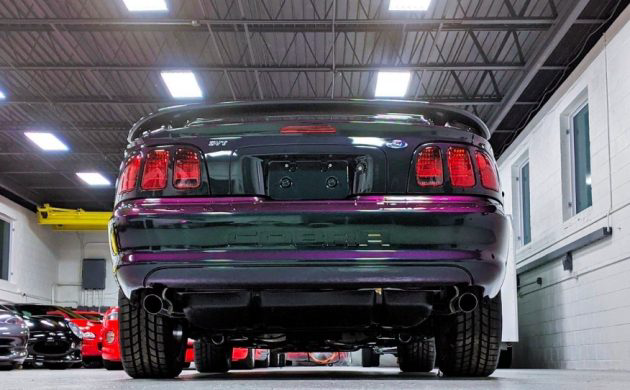 Thanks to Barn Finds reader Adam for the find. The Mystic paint job was limited to 2,000 cars, and the story behind how BASF pitched Ford on eventually using this unusual paint scheme is fascinating. The paint has holographic ingredients that are shared with the same recipe used to print $100 bills, making it essential that no paint deposits escape into rogue hands for fear of enabling counterfeiting operations. The website www.mystic-cobra.com has some great details on this.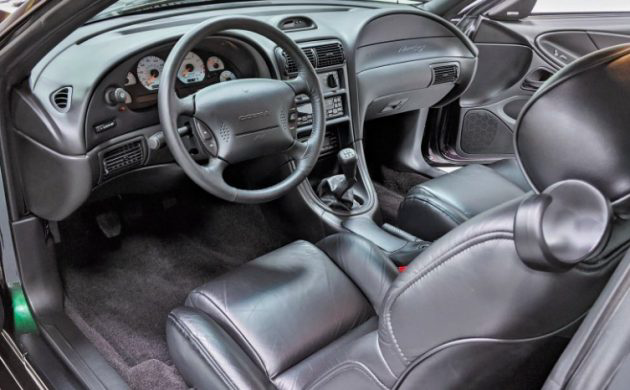 Of course, in addition to the paint, we're talking about what amounts to a brand-new Mustang Cobra. The interior essentially presents as flawless, with leather bucket seats showing no signs of use, along with the carpets and steering wheel. While not necessarily the most sought-after version of a Cobra, it's still hard to believe someone won't pony up the cash for the chance to own a brand-new one, especially an example that wears such an exotic paint job that rarely comes up for sale today.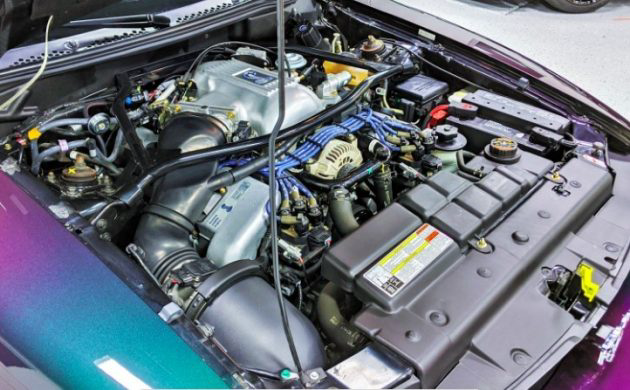 I love the shot of the fender here, showing the wide variance of color baked into this paint. Of course, it's hard to rationalize using this car for anything other than a centerpiece to a collection, and that's for a few reasons: one, the mileage is so low that evening putting on a few hundred per year threatens much of the original investment. And second, God forbid the Cobra should be hit or otherwise require paintwork, it will be exceedingly hard to get it back to original spec. Feel free to prove me wrong, but I suspect this Cobra will forever be a static display.
Have something to sell? List it here on Barn Finds!