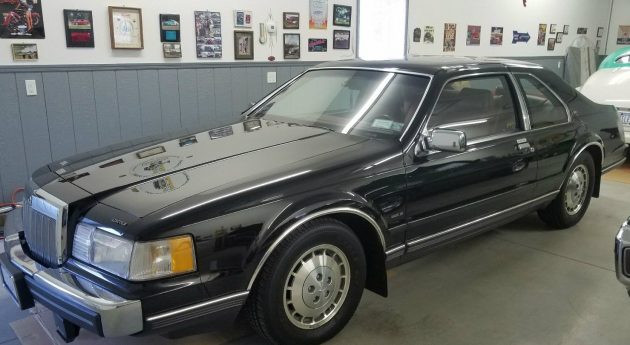 Although they can often appear as tired projects, this Lincoln Mark VII bucks the trend as a low-mileage survivor that's clearly been cherished since new. With just over 7,000 miles on the clock, this 5.0-equipped luxo-cruiser sports all the trimmings, from the Marchal fog lights with original covers to the rare factory sport seats and glass moonroof. Find it here on eBay with few bids and the reserve unmet.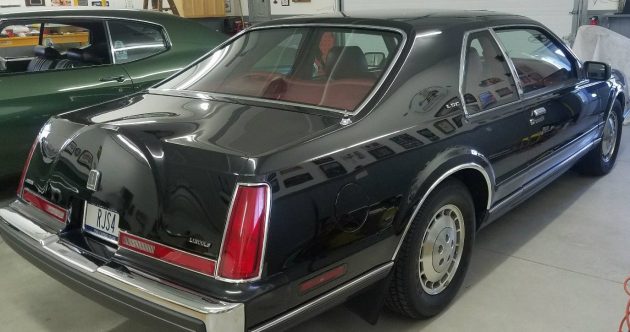 Although the rear spare wheel hump may seem grossly out of fashion today, such styling cues were not off the table if you were a legacy luxury automobile manufacturer in the 80s. The Lincoln Mark VII likely found first homes with Wall Street traders, crime bosses and retirees in Sarasota, but the last few owners typically grew tired of sorting out the air suspension or the powered thigh bolsters, simply letting the car disintegrate. This example is apparently part of a larger collection and has been with one owner since new.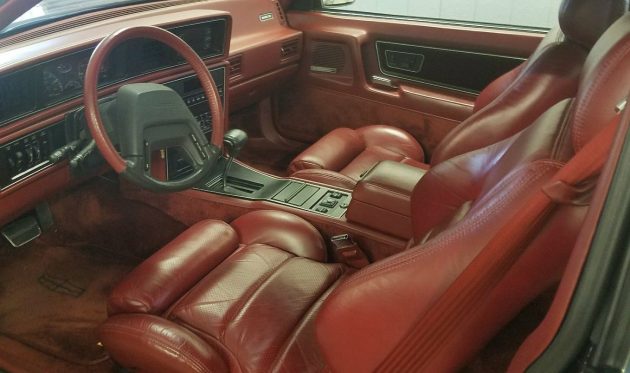 The "Terra Cotta red leather articulated sport seats" are downright stunning, and we honestly can't remember seeing a Mark VII with them in the past. It had to have been a high dollar option that didn't find many takers, but whatever the story is, these look fantastic and are likely supremely comfortable. The red leather trim carries over to the steering wheel, carpets and the dash, which wasn't uncommon for the era. There's no apparent damage to the interior and the leather-wrapped gear shift remains in excellent condition, too.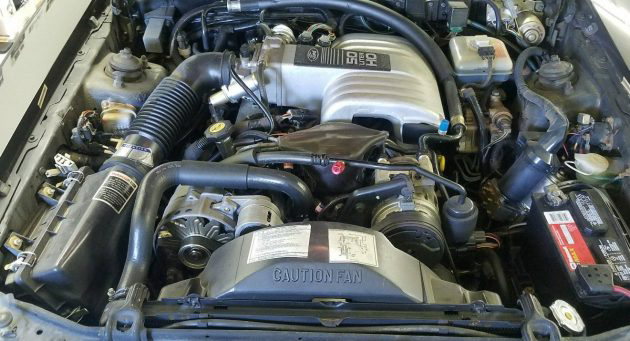 The venerable 5.0 V8 made an appearance in the VII coupe, ensuring decent performance and plentiful parts availability were on the table for owners old and new. The motor is obviously barely broken in and looks spotless throughout the bay. This Lincoln sports all the right options – including the desirable handling package – and combined with the low mileage and condition, it looks like the one to buy if you've had your heard on picking up one of the company's last big-body coupes.