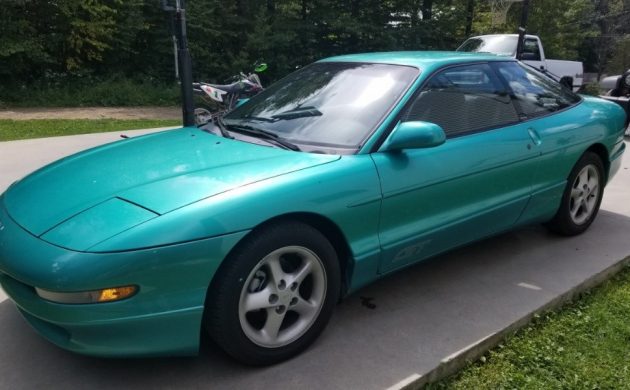 The Ford Probe GT is one of those cars that most enthusiasts will agree was a damn fine automobile, but it still rarely comes up in conversations revolving around what kind of project car should I buy next? I'm not sure why that is, because these were fundamentally very good cars with sweet driving dynamics and a V6 that sounded far more exotic than it had any right to. By and large, they were pretty reliable, too, but they have seemingly gone extinct whether optioned with the standard 2.0L four-cylinder or optional 2.5L six-cylinder, both provided by Mazda. This 1993 model is the desirable GT spec and listed here on the BF Classifieds with under 80,000 miles and an asking price of $5,000.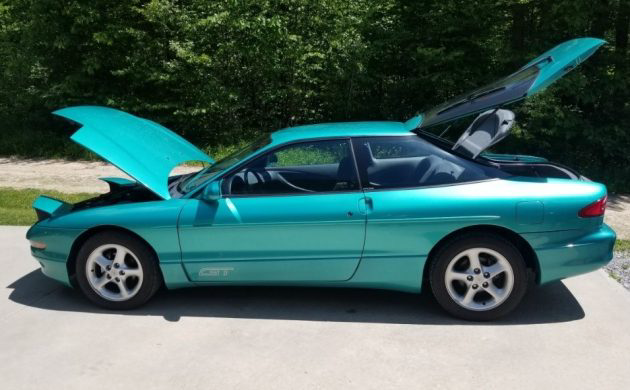 The GT wears great colors, certainly straight out of the period in which the car was made. Teal, purple, yellow, fuchsia – these were all regular features on the color palette of cars from the 1990s. The GTs wore larger wheels and special GT lettering on the bottoms of the doors, and it's nice to see those graphics still presenting well. The seller notes the Probe has some paint fade on the roof and 77,000 miles on the original engine. Photos show the headlights in both the up and down positions, which would presumably mean the very period-correct pop-up assemblies still have functional motors.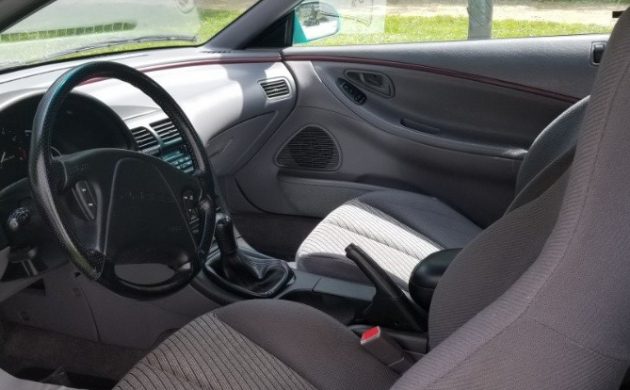 The interior is in nice shape, with cloth buckets showing little in the way of wear and tear and ditto for the door panels and steering wheel. The Probe was not exactly luxurious inside, and you could tell this is the type of interior that could be found in a base model Mazda 626 and no one would know the difference. Still, there's not much to break, and you could always find a wrecked Probe with a leather interior and swap it in. GT models got a leather-wrapped steering wheel and power driver's seat, along with the 164 b.h.p. V6. The seller notes he is the second owner of the Probe and that he replaced the exhaust system in May of this year.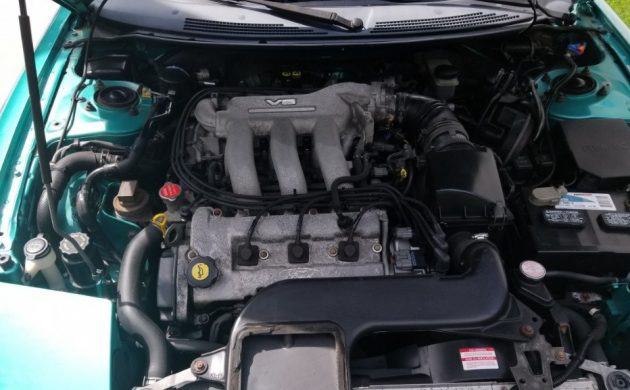 A guy I knew in college bought one of these from a shady corner used car lot simply on the merits that it looked cool. It was even a GT with the stick, and I was smitten by the engine note. It always reminded me of being one of those cars, like a 1980s Alfa Romeo or a VR6-equipped Volkswagen product, where the engine just sounded like it came out of car that cost five times the price and had double the exclusivity. This Probe GT appears to be a solid example of car we don't see much of anymore, and as collectors begin to show renewed attention to vehicles from the late 80s and early 90s, examples like this will look like smart buys in a few years.