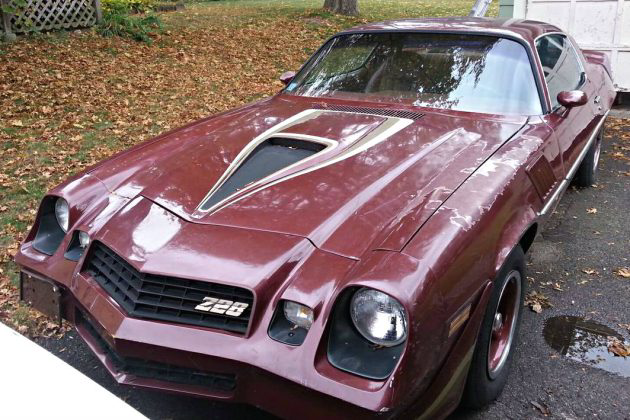 Having spent the last 16 years parked, the current owner bought this Camaro with the intention of making it a driver, but life got in the way. After sitting a decade and a half, this Camaro still looks like a nice project, although it certainly has some needs. Aching to be a driver once more, this Z28 is offered for $3,300. Check it out here on craigslist out of Haverhill, Massachusetts's. Thanks to reader Rocco B. for the submission!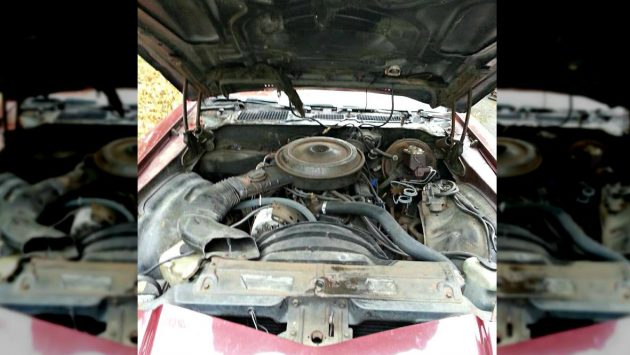 Packing a famous 350 V8, and an automatic transmission, this Camaro has covered 147,000 miles in its life time. Despite its long term hibernation, there is no clear answer as to why the car hasn't been driven, and what it exactly needs. The condition of the drivetrain is not mentioned, so there could be some surprises with this Camaro. I would also assume this Chevrolet will need brake system work and the fuel system cleaned. It is not clear, but hopefully this one has been living in a garage.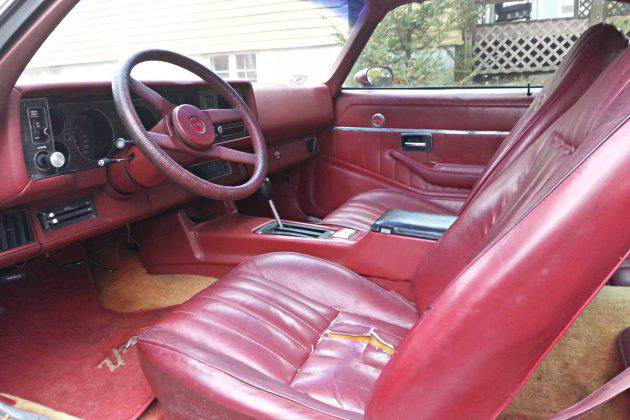 Wearing a Burgundy on red color package, the interior looks very decent other than the heavily sun bleached carpet and the ripped driver seat. Also there is a small rip in the middle of the dash that is not very noticeable. The rest of the dash looks nice, and the interior overall is in very reasonable condition once you get past the yellow carpet. The exterior appears just as original as the interior. The clear coat is chipping on the hood and front fenders, and there is rust in the rear quarters, the passenger side rocker panel, and a "small" area around the back window. Although there are limited images of the exterior, the body appears straight and worthy of a restoration. There are no detailed pictures of the rust, but this Camaro looks like it could be enjoyed in its current condition, before undergoing restoration. Would you save this Z28?