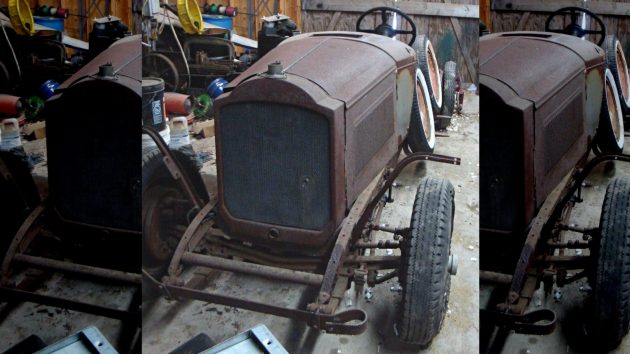 Long sleek speedsters of the early automotive days are always a sight to see. This 1927 or 1928 Packard Speedster is missing some of its pieces, but what remains isn't too shabby. The engine last ran 15 years ago, and there seems to be enough remaining for someone ambitious enough to take on this project. With only 2 days remaining, bidding has only reached $900.00! Find it here on ebay out of Stockton, New Jersey.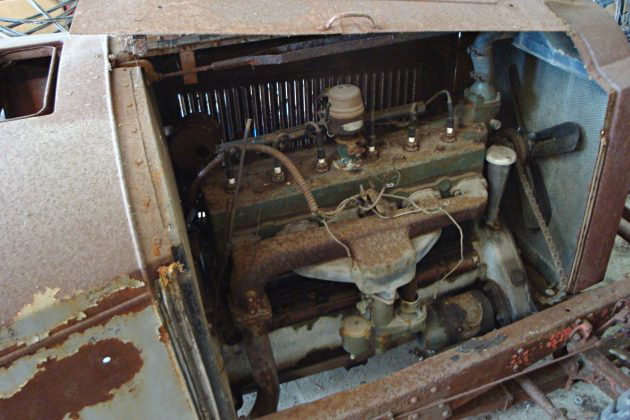 If this is in fact a Speedster, then you are looking at a 384 cubic inch inline 6 that develops a whopping 120 horsepower. The engine has a fair dusting of surface rust, but overall isn't eaten up or pitted from extreme neglect. The engine did run 15 years ago, but there is no mention as to the condition of the engine as of now. The drivetrain is "complete" from head to toe, meaning to me, that someone needs to save this!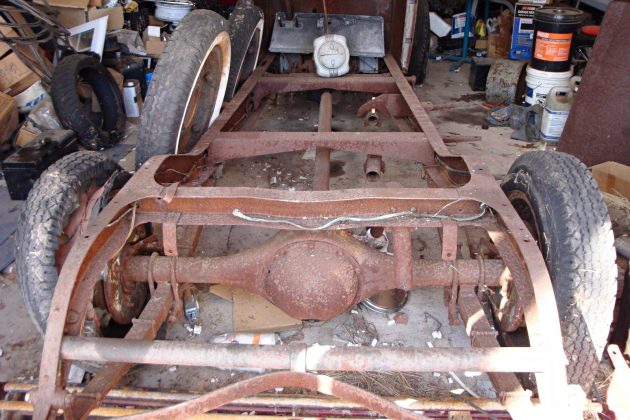 Beyond the complete drivetrain there is no cockpit, and the beautiful and mesmerizing boat tail is missing as well. Thankfully the frame looks solid with no thin or rotted areas visible. The front of the cockpit, firewall, engine covers, and radiator are present, meaning all the future owner would have to do is "come up" with the rest of the missing panels. Nothing would make me happier than to see someone do something with this car. Perhaps an ambitious project, but certainly one that would take your breath away once completed. With 2 days remaining in the auction, what do you think this Packard will sell for?