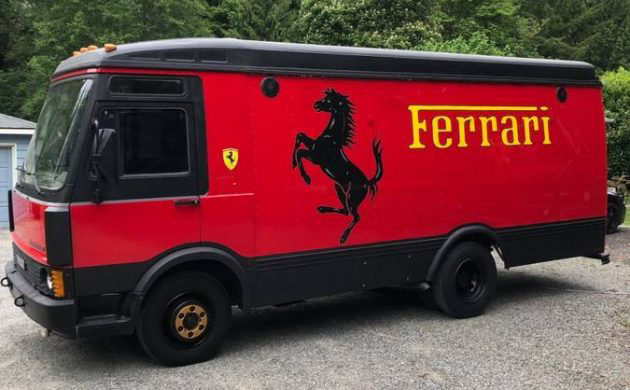 For some, this may be as close to Ferrari ownership as ever happens. But, it is an interesting twist on the Ferrari experience. This track van, according to the seller, was used for storage and as a Ferrari parts runner. It is a 1988 Iveco 120TA, located in Redmond, Washington and is available here on craigslist for $15,000. Thanks to David R. for this tip.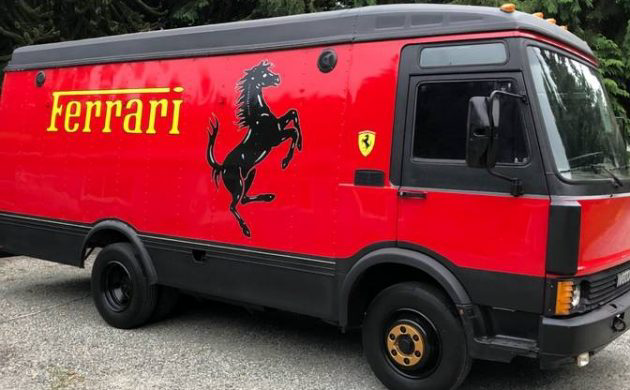 Iveco is an Italian truck and vehicle manufacturer that has been based in Turin, Italy since 1975. Originally founded by the Agnelli family, it was initially formed by a merger of Italian (Fiat), French and German brands. Being a "TA" model puts this van in the heavy-duty category with origins reaching back to Magirus, a German component of Iveco. And the front end styling, what there is of it with the grille and headlights, looks more like a Magrius than a Fiat derivative. I remember seeing Iveco box trucks everywhere in the '80s and '90s but don't recall seeing one recently and certainly never one with the imprimatur of Mr. Ferrari.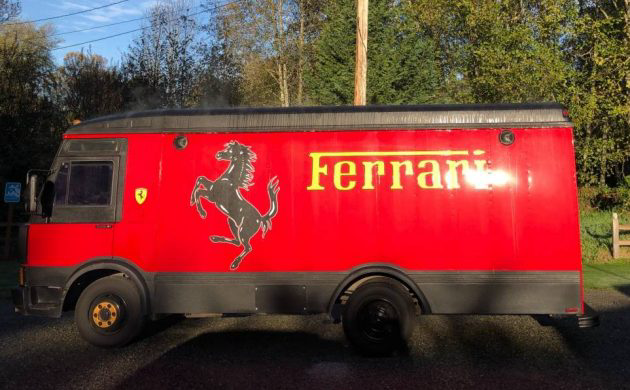 The history of this truck is non-existent within the listing other than being denoted as a Ferrari parts runner. The when, where and how of it all is not disclosed. The exterior is in pretty nice condition, the graphics are clear and the color is robust, it has the general appearance of a wrap but it hard to say for sure from the included images. Interestingly, while the cab is steel, the body is aluminum.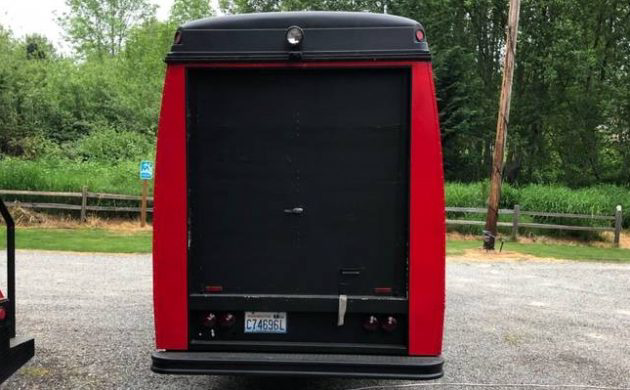 There are no interior images, only dimensions of a 15′ long cargo bed, width of  6'3″ and a height of 6'1″. The cargo area is accessed via a roll-up door. The seller claims that it is easy to drive and at 21 feet in length, that's good to know.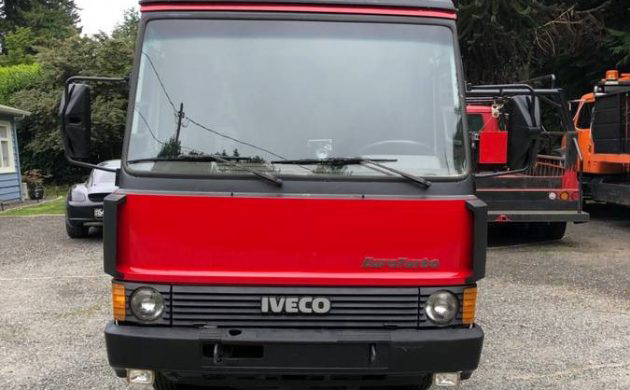 The seller references a large in-line six-cylinder, diesel engine as the power provider. There are no other identifiers included in the listing but it could be a Deutz BF6L913 diesel engine owing to the Magrius origins and that would make it a 118 HP, 6.1-liter powerplant. It's hard to say what actually powers this van so an inquiry would need to be made. My research has turned up nothing other than the Deutz reference but if any of our readers can shed some light on the matter, it would be appreciated. Whatever the engine, it is connected to an automatic transmission.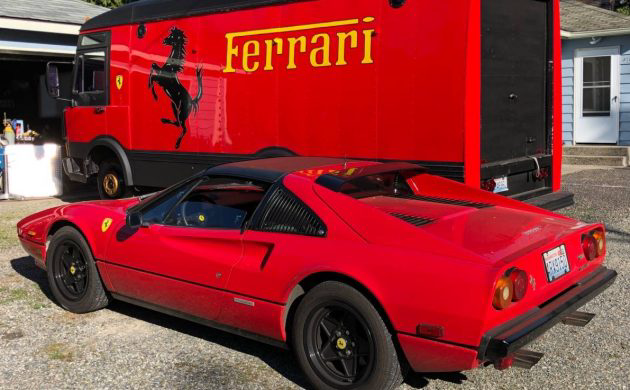 So, what do to with this van? Well, you get a bumper sticker that reads, "My Other Car Is A Ferrari" or maybe one that just reads, "This Is My Other Car". Of course, just cavorting around in it and watching people's reactions could have some entertainment value too. It is a bit outsized for just cavorting however – the seller suggests adding it to one's Ferrari collection (that leaves me out) or using it as a "Sprinter style camper Overlander type thing", whatever that is. OK, "suggested uses" time is upon us, please submit your ideas, and thank you.