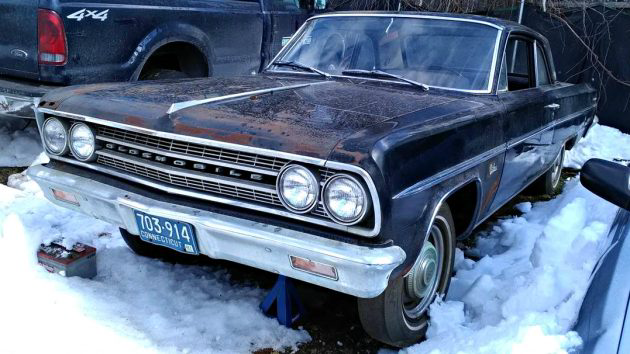 Thankfully some classics were stored away when they experienced catastrophic failure. This lightly aged F85 is claimed to have only 70,000 miles, and has spent 41 years in a garage. The transmission failed in some form or fashion, and now the engine needs a little work to be a healthy runner once more. With the original title, plates, and keys, this Oldsmobile is offered for $2,500! Check it out here on craigslist out of Bridgeport, Connecticut. Thanks to reader Dennis B for the submission!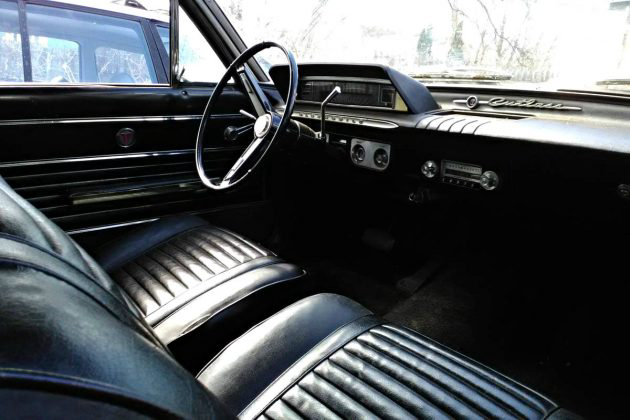 Looking at the interior it is easy to believe that this is a low mileage car. Garage storage was definitely a good thing for this Olds as the interior appears like new. The only issue that stands out is the driver seat cording material has split, but this issue could be repaired where it would be virtually invisible. Otherwise this interior looks to be road ready. There are no photos of the 215 cubic inch V8, but hopefully the engine bay is as clean as the rest of the car appears to be. The seller mentions the engine needs valve work, which I would assume to mean stuck valves. Pop the heads, sort the sticking issues, and breathe some new life into that aluminum V8.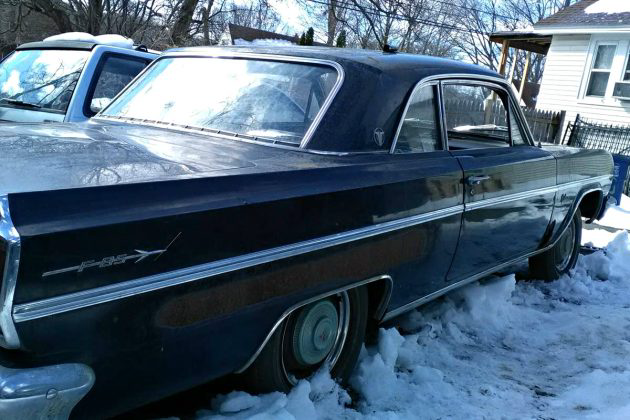 Despite some light dusting of surface rust, the paint is still quite shiny, and would polish up nicely. Although in the snow for these photos, the body appears straight and for the most part rot free. There is some rust that has developed on the driver side rear wheel arch, and on the lower portion of the quarter. Neither of these areas appear to be critical, instead they appear more as a surface rust situation. The glass and trim are in great shape and complete. The price seems fair enough for this F85 as it is a very complete car that could be put back on the road with a transmission and some engine work. Would you jump on this reasonably priced F85?