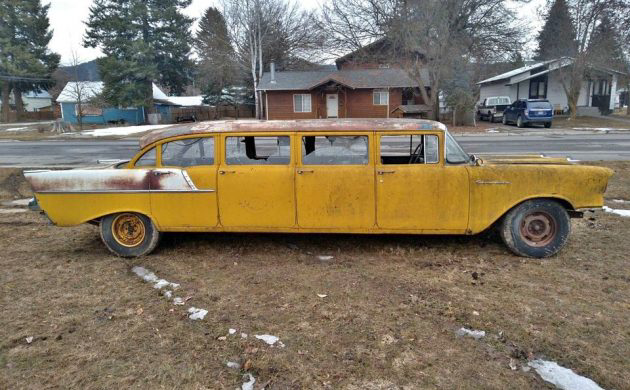 In general, many of us aren't flying at the moment. And, if you're like me, the thought of getting on a plane and going anywhere holds some appeal, especially if it's warm and there's some drinks with little umbrellas in the picture. But if you're looking for a way to fill the void, may I suggest a former airport livery vehicle in the form of this unusual 1957 Chevrolet stretch limousine. Now, this example didn't exactly bring people on holiday to and from the airport, as it was technically used by Malmstrom Air Force Base in Montana before beginning a second life as a team bus for the basketball team at Northern Lights High School. Find it here on Facebook Marketplace for $10,000.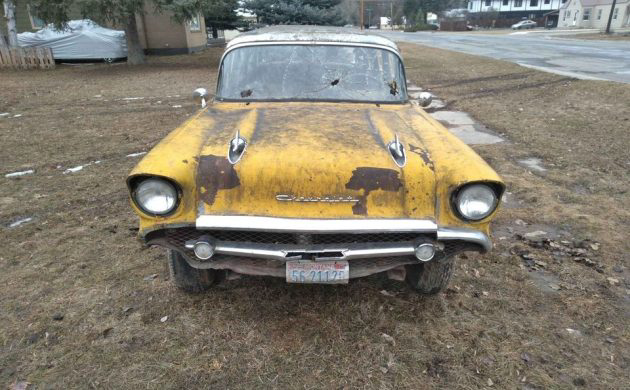 Plenty of unusual stretched American cars and trucks have crossed these pages over the years, seemingly always used as one-offs by different airport corporations. This trend continued for quite some time, with livery services sending stretched Town Cars and Cadillac Broughams to pick up private customers throughout the 1980s and early 90s. I see less of this now, as it seems Uber and other ride sharing services have become the vehicle of choice, which – like every aspect of air travel – is a major downgrade over what used to constitute the norm. Chevrolets like this were converted by Stageway into long wheelbase examples, and I'm curious if there's an ID plate somewhere confirming this as a Stageway car.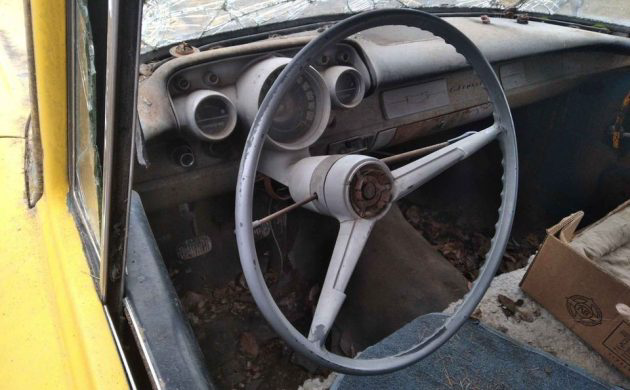 Since it was used on an Air Force base, I have to imagine the Chevy was put into duty bringing high-ranking officials back and forth between the plane and offsite meetings. The seller points out you can still see blue paint in places that reveal its military history. After it was retired from airport transport duty, the Chevy was scooped up by a local high school to transport the basketball team! Can you imagine being a high school player and arriving to games in the back of a stretched '57 Chevy? Seems like someone in the high school administration either was a classic car fan or felt like its star players should arrive in style – or both.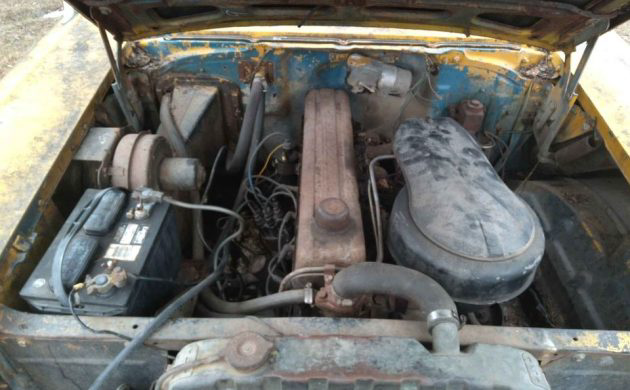 The Chevy is powered by a 235 ci inline-six with three on the tree. The seller doesn't confirm whether it still runs, but the engine bay at least doesn't appear to have been messed with in any way. The blue paint on the firewall is another reminder of its history with Malmstrom Air Force Base, and if that's how the Chevy was used from Day 1, I'd be sorely tempted to restore it back to its original colors and configuration for use in the local 4th of July parade and other events that celebrate nostalgia and history. One point to consider before you peel off $10K to buy it: it looks like all the windows are blown out, so plan on spending a few bucks on new glass.