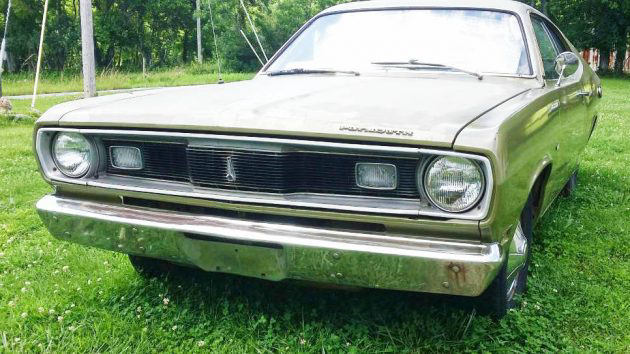 History demonstrates that in dire times, a hero always rises. Leonidas lead the delaying action that allowed Greece to defeat the Persians. George Washington defeated the British at Yorktown to secure America's Freedom. Winston Churchill rallied Britain to save the Empire from defeat at the hands of the Nazis. In our time, Al Bundy rose from our televisions to fight a valiant delaying action against political correctness. Every week, Al entertained us and showed us how to defeat disgruntled customers, snooty neighbors, and even what kind of car to drive. While his place in history has not been written in stone yet, historians will be kind to this touchdown machine from Polk High, and his future disciples will covet any relic associated with him. Unfortunately, his faithful steed has been lost to history. Take heart fellow shoe salesmen, there is a way to connect with this great man. Listed here on craigslist out of Cornersville, Tennessee is this period correct 1970 Duster. While it is not Bundy's exact car, it is close, and it can be yours for just $3,900!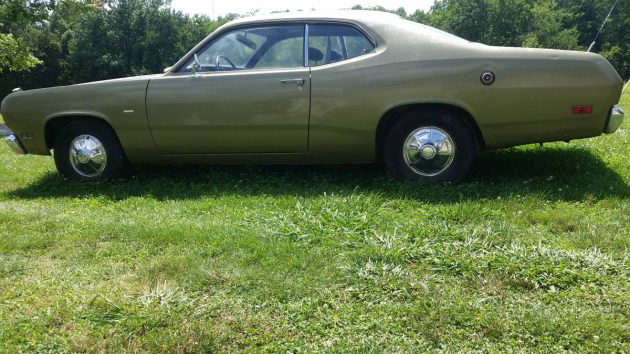 Scholars have analyzed the historical records of the Bundy family, and have been confused by a number of contradictions when it comes to Al's car. While Al calls it a Dodge in many episodes, the car pictured was actually a Plymouth Duster. Even more confusing are the changes the car went through during the duration of the historical records. Colors ranged from bronze to brown to blue to red, and the year of the car has been stated to be anywhere from a 1970 model through a 1974 model. The motor is equally confusing. Most feel that the car had a Slant Six, but one episode revealed that a 340 sat under the hood of this famed chariot. The only certain thing is that Al had racked up almost one million miles, which would logically mean that he had a Slant Six under the hood. These motors were totally indestructible, and many don't know that the T-1000 Terminator was made of Slant Six parts. That's why they couldn't find a way to completely destroy it.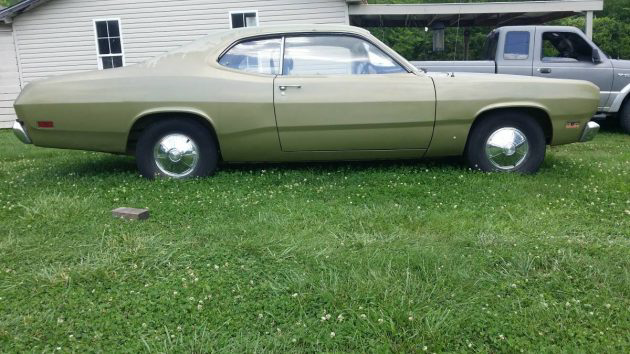 This particular Plymouth Duster has a fairly interesting story. The current owner purchased it from an older lady who assured him that she had never been in an accident in this car. He claims that the car has no dings, even though there are a few visible in the photos. As far as rust goes, the car is almost rust free except for a small spot in the center of the trunk. Even the inner fenders are free from rust, which is a small miracle surely made possible by Al Bundy's benevolent goodness. Under the hood is the bulletproof Slant Six Mopar mill that countless teenagers have tried to kill, but all have failed miserably at the task. Backing it up is the equally legendary Chrysler Torque Flight automatic transmission. While it appears that the clear coat is failing on the upper regions of the car, a true Bundy devotee will likely repaint it to their favorite color from the historical records and add the rust trapping half vinyl top that appears in a number of episodes.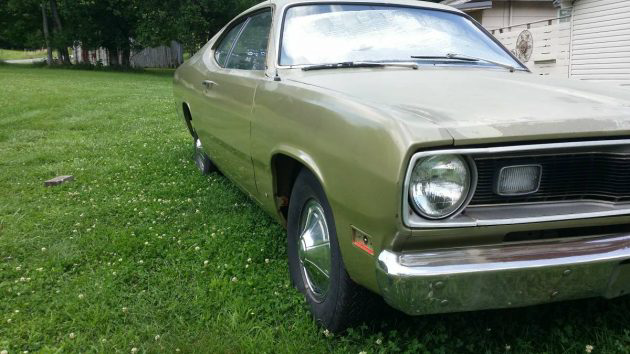 While I write about cars frequently, it is a privilege for me to be able to pay homage to a legend. While all of us lament the apparent loss of the original Bundy car(s), I feel the time is right for a new hero car to rise. The roads are infested with Bandit Trans Ams, KITT knockoffs, and A-Team vans. I have even seen two different Scooby Doo Mystery Machines. Adults and children alike need to be reminded that a man once showed us the way to deal with those who would dare oppose, insult, or offend us. The nation would sleep better at night knowing that a car like this is roaming the cruise ins and car shows spreading the wisdom of Al Bundy. Hopefully the new owner will complete the ensemble by donning either a Polk High football jersey or the standard grey slacks and button down plaid short sleeve dress shirt Al wore in the shoe store. A dollar bill on a string would be the crowning touch, just in case the future owner is reading this.