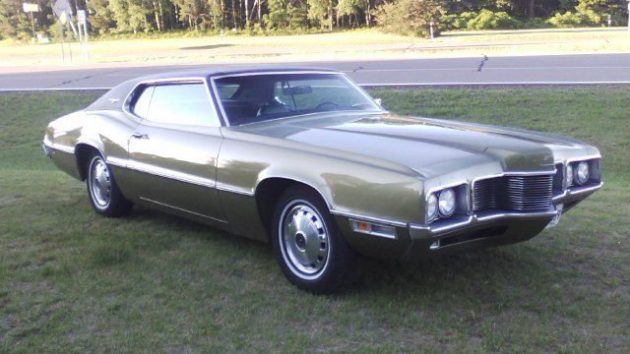 I'm not sure exactly what to call this 1970 Ford Thunderbird, as it's certainly very original but isn't quite in nice enough shape to call it a survivor, and the work hasn't been done yet to call it a restovivor. Perhaps "restovivor to be"? Regardless, at a current bid of only $509 here on eBay with no reserve, I'll be driving it home from Baxter, Minnesota if the bid stays that low (I'm sure it won't!)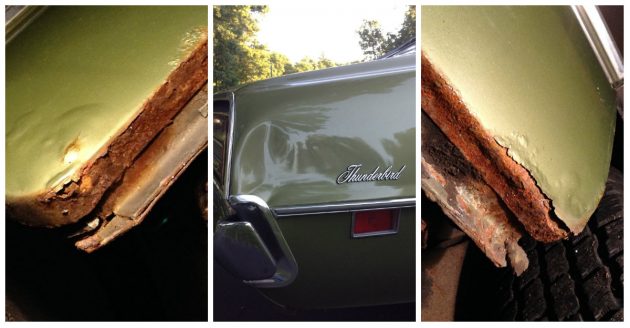 Let's get the bad news out of the way. Yes, there's some rust in the rear quarters, and a ding that might just pop out in the right rear. I appreciate the seller's clear pictures and description of the issues–even on a sub $1,000 car (so far) there are decisions to be made. Hey, Scotty, you're up close to this one, aren't you? Hmmm.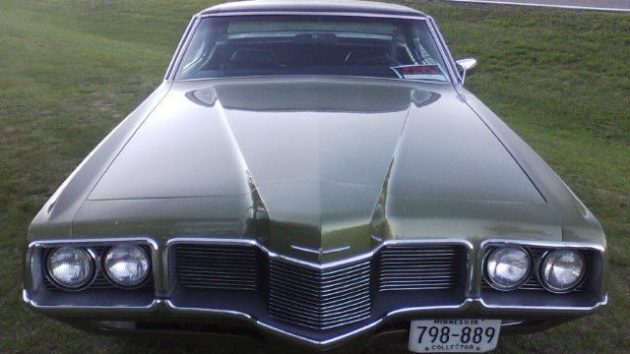 That's one loooong nose! It's nice to see that someone viewed it as a collector car and obtained collector plates for it. The seller says they "no longer have space for this car" and I can see why!
The original upholstery looks very attractive, and I can believe the 77,375 miles claimed in the auction listing. I'm not sure I would have installed the modern Pioneer radio under the dash, but at least it should be easy enough to remove if you choose to do so. The big bird was originally fitted with a bunch of luxury features, including power steering & brakes, power windows, power seat (with recline), factory tinted glass, tilt wheel, alligator grain vinyl top and a factory AM/8-track radio that's still in the dash. The seller does warn us of an inoperative clock, horn, cruise control, and the right rear power window. All of these seem relatively reasonable to spend some weekends diagnosing and replacing parts.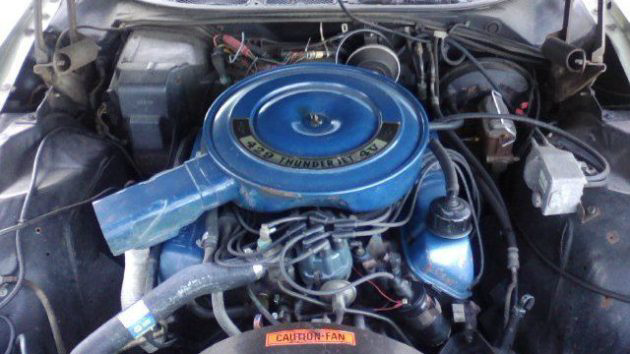 This bird was made to fly! No small block emission-strangled V8 here, this is a big block 429 cubic inch V8 with a four barrel carburetor! I can see me cruising back to North Carolina now, and booking it into the local air conditioning shop for some add-on ac for the summer. What do you think this potential bargain will end up selling for? And what's your theory about survivor cars being green?