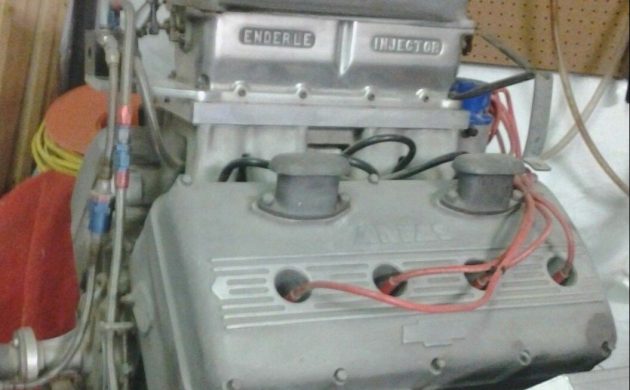 This review is going to be a little bit different than the typical Barn Finds review. Instead of focusing on an entire automobile, this review is going to eyeball a prime mover. And not just any prime mover but a racing engine modified by hot rodder great, Nick Arias, Jr. Our subject is a Chevrolet, big-block, 427 CI "rat" motor that's been transformed into a "Hemi" architecture inspired racing engine. This engineering feat is located in Louisburg, Kansas, and available here on eBay for a BIN price of $17,500. Thanks to Nick T. for this discovery!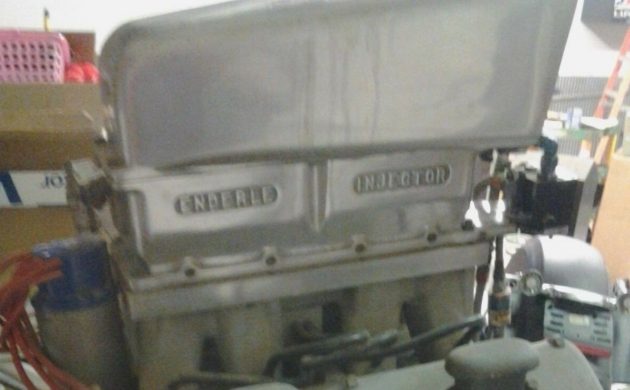 This story is a three-legged stool. First up is the Chrysler Hemi engine, then the Chevrolet Big-Block motor, and finally Nick Arias, Jr. who joined the two. I'm not a historian and don't pretend to be. I'm sure we'll have comments, questions, claims, suppositions, etc. and all are welcomed. Knowledge is power and the more that we collective car guys and gals have, the more interesting and enjoyable our hobby becomes.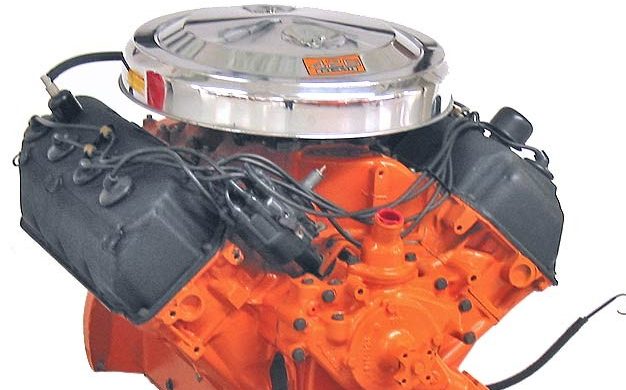 The Chrysler "Hemi" engine is called a Hemi because of its hemispherical combustion chambers. The valves are arranged vertically across the compression chamber dome with the spark plug centered between them. Chrysler, Dodge, and Desoto all had their versions and sizes though the Chrysler 354 and 392 CI engines stand out as the big contributors to racing. The Hemi's initial run was from '51 through '58. It was discontinued, supposedly due to the expense of manufacturing. It returned in 1964, now displacing 426 CI and saw regular street applicability starting in 1966. The Clean Air Act of 1970 essentially killed it off a second time at the conclusion of the 1971 model year. Version II, and it did have differences from version I, was used by both Plymouth and Dodge alike. In spite of the differences between versions I and II, both generations of the Hemi provided phenomenal breathing capability and significant power output. Those features, coupled with a bullet-proof bottom end, made the Hemi ideal for drag racing and NASCAR high bank, superspeedway antics. The current version of the Hemi, which has been in production since 2003, is another animal entirely and therefore won't be addressed here.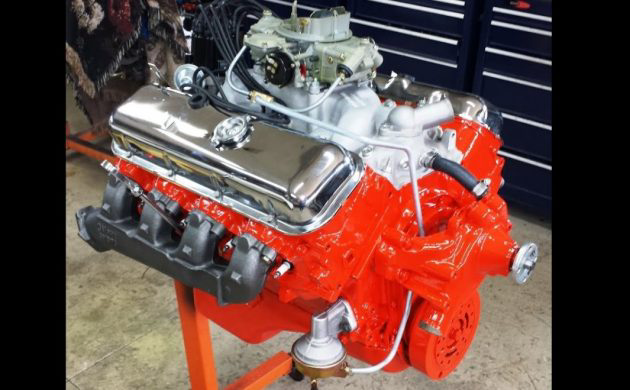 Over at Chevrolet, designers started working on a replacement for the "W" head big block 409 V8 in 1962. The bowtie had been out of NASCAR running for some time though the 409 held its own on the nation's NHRA quarter-mile tracks. Enter the 427 CI Mark II Mystery Motor of 1963. While employing a similar bottom end to the 409, the heads and valve arrangement were completely different. The Mark II utilized a staggered valve layout that positioned the valves somewhat diagonally across the top of the compression chamber with the spark plug firing from the side like a more traditional wedge engine design. Besides the staggered valve placement, the valves were also canted back at an angle to enhance deep breathing. And it worked! The Mark II made its debut at Daytona in February of 1963 and took the pole and number 2 positions for the 500. They ran fantastically but both suffered DNFs – the lower end didn't hold out long enough. GM Brass was livid when they learned that Chevrolet's skunkworks had been developing an engine, primarily targeted at racing, and ordered them to knock it off. They did and the engine disappeared until a production version, now wearing the nom de guerre of Mark IV, and displacing 396 CIs, surfaced as an option in the Impala, Caprice and Malibu at mid-year 1965. The Mark IV grew to a production size of 496 CI with crate versions offering both 502 and 572 CI displacements. And while still a staple of GM hot rodding and available as crate engines, the last production version, as in-place in a production vehicle, emerged from the Tonawanda, New York engine plant in December 2009.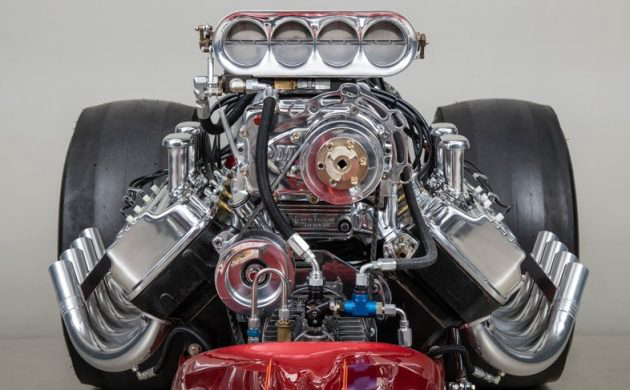 Any way you cut it, the Hemi was the engine to beat. It had too much going for it. Early rail dragsters in the '60s used a plethora of engines but the choices boiled down ultimately to the Hemi, The Ford 427 FE, and the Chevrolet 427 Mark IV motor. Further attrition knocked out Ford and Chevrolet with the Hemi serving as the king of the mountain and a sort of last man standing. Independent racing engine builders coalesced around the Hemi architecture and that is the design that still prevails today in NHRA top fuel competition. That said, it is understood that Arias Chevy-Hemi design is still employed in various NHRA classed races as well as marine racing use.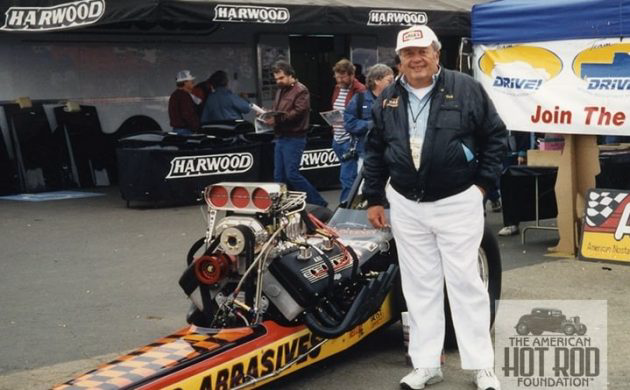 Enter Nick Arias, Jr., here is a short biography on him from Motor Trend. You have to ask the question, with the superior breathing capability of the Hemi, why try to carry it over to a Chevy big-block motor? I can't answer that question. Marque pride perhaps? Manufacturer homologation requirements? Maybe. And this isn't Arias' only mechanical endeavor, he applied his skills and magic to Ford, GM LS series, USAC four-cylinder engines and, far enough back, GM in-line six-cylinder motors. Whatever the case, Nick did it, did it well, and here's a real-life example of his creativity.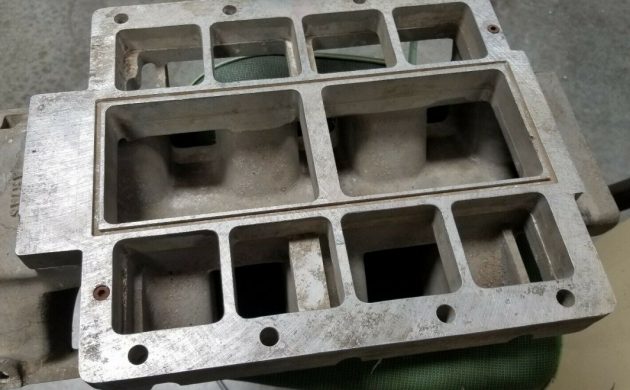 This motor is a panoply of tough stuff. It is a big-block Chevy with Arias aluminum cylinder heads and topped off with an Enderle "Barn Door" induction system. The attached Enderle 80 A fuel pump is designed for alcohol-based fuel and the mixture is fired off by a Vertex magneto. There are spare parts included with the engine such as two pistons, what appears to be extra strength, forged connecting rods, valves with the springs and retainers, and a supercharger intake manifold. This is a true museum piece from a homegrown engine developer – the sort of activity that put SoCal on the hot rod map back in the late '40s and still exists, somewhat, today though on a grander and corporate level. There is no reference to the run-ability or power output of this engine mentioned in the listing. There's not even a statement as to whether it has ever been fired.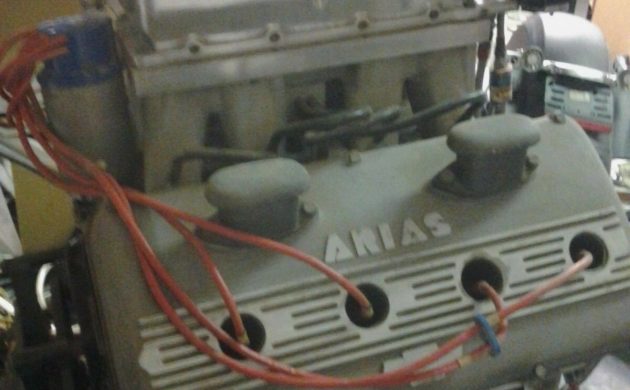 Now, the eternal question, what to do with it? Vintage racing? It's probably too valuable for that. Especially considering how few runs a top-fuel engine encounters before its tear-down time. And sometimes, they don't last that long but go out in a blaze of blown-up glory. Modify it for regular street use? I suppose but I don't know technically if that's possible and whether it would even be driveable. A museum piece such as an exhibit in a place like "Big Daddy" Don Garlits' museum in Ocala, Florida? That sounds about right. Beyond that, I don't have a thought as to what to do with it, but it is fabulous nevertheless. OK, suggestion time, what would you do with this rare piece of Americana hot rodding history?
Allpar provided the Chrysler Hemi Image
Chevrolet Big-Block image is from "Hot Rod" magazine
Top Fuel engine image courtesy of "Canepa"
Nick Arias photo courtesy of the American Hot Rod Foundation