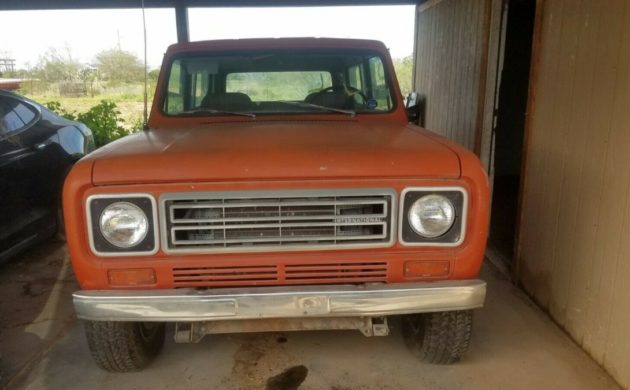 This 1977 International Harvester Scout is described as an Arizona survivor with under 70,000 original miles and just one repaint in its original color. Rust is said to be limited to service-level only, and one dent in the hardtop where the paint cracked. Overall, this looks like an incredibly solid truck that ran when parked, according to the seller, who is willing to share a video of the truck running and driving before going into storage. He notes that a suspect fuel pump diaphragm is the reason behind its current non-running condition and that he is able to get it to fire up via gravity feed to a gas can. Find it here on eBay with bidding to over $4K and no reserve.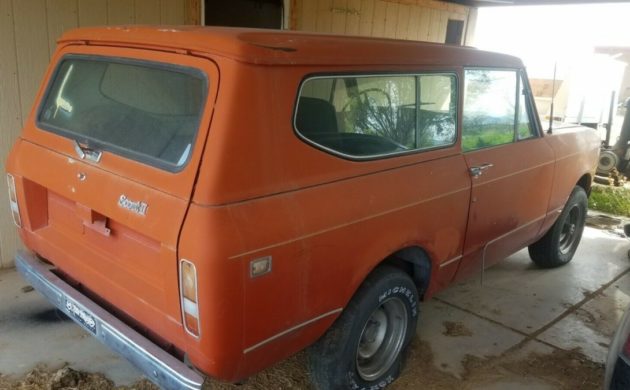 The Scout does look quite honest, with no major body damage or alterations from stock condition. Given the propensity for SUVs of this era to be off-roaded once they became cheap, used vehicles, it's evident this example never went down that road. The body appears laser-straight and the grill and bumpers follow the same trend. The simple fact that it was repainted in its original color says to me that a previous owner wanted to keep this truck for the long-haul, as used vehicles are often prone to quicky resprays to push for a fast sale. Mileage is reported as being 66,150.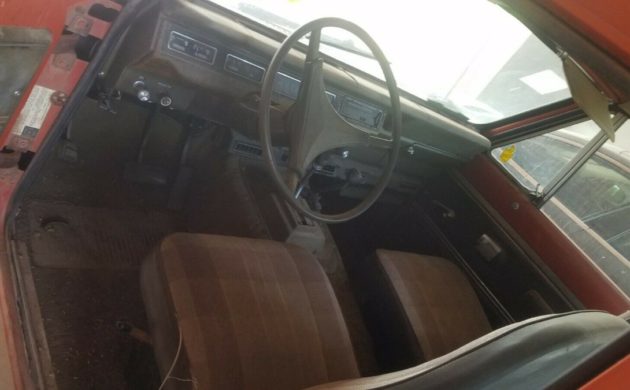 The best part (to me, anyways) about keeping it the original color is that the door jambs and inner fenders still match. It always drives me nuts when you've got this gorgeous new finish, and then the faded, original colors still hanging out inside the door frame that you're going to see every time you get in. The interior looks just as tidy as the outside, with no signs of worn or torn fabric despite being in a sun-intense climate. It does look like the dash has perished with a crack in the middle, but there are enough parts trucks out there that a replacement shouldn't be impossible to find.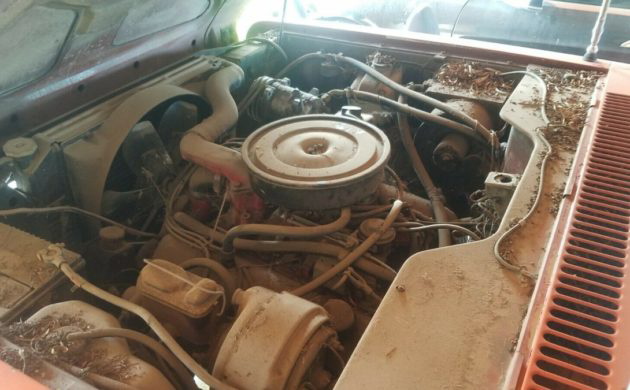 Under hood shows evidence of inactivity (or, perhaps, plenty of activity, depending on whether the debris seen here is courtesy of a rodent). Given the Scout still fires up, it seems reasonable to state that the engine remains in good health, especially if it's been parked for a while and still wants to run. Other photos show some details worth mentioning, including that the backseat and cargo bay floor are in great shape, and that some of the paint is flaking off of the rear passenger-side fender. It also looks like some rust is bubbling in the driver's side rear fender, but overall, this Scout looks like a worthy restoration project that isn't too far away from just being driven and enjoyed.
Have something to sell? List it here on Barn Finds!