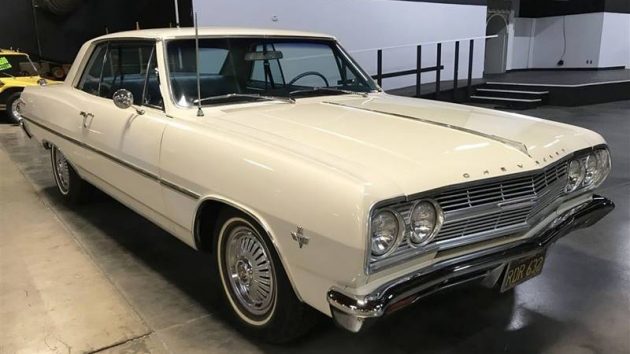 We've all looked at car ads and wondered, "does it look this good in person?". For once here's a car that is exactly as represented. Mr. Parker was given this Chevelle by his parents when he graduated from college on April 12, 1965. Perhaps you wish you still had your first car? This Chevelle is nothing special or particularly rare, but it is a V8, 4-speed car with a bench seat. It also came equipped with positraction and the heavy-duty suspension. It was listed on eBay and was bid up to only $14,200, but didn't sell. It's now listed at the California Automobile Museum (I happen to volunteer here and have seen it in person) for $18,995. Mr. Parker took really good care of his Chevelle until the day he died and he saved every receipt. This Chevelle was one of 5 cars in his small collection. A Model T Street Rod he built in the 1980s is also listed on the website. Most of the paint on his Chevelle is original, but a few panels were resprayed in 2012 when he repaired a few dings. The engine was rebuilt in 1996 and has only about 3,000 miles on it. He also added upgrades like front disk brakes with a proportioning valve, new radiator, and electronic ignition. It also has 2-inch drop spindles that give it a nice stance.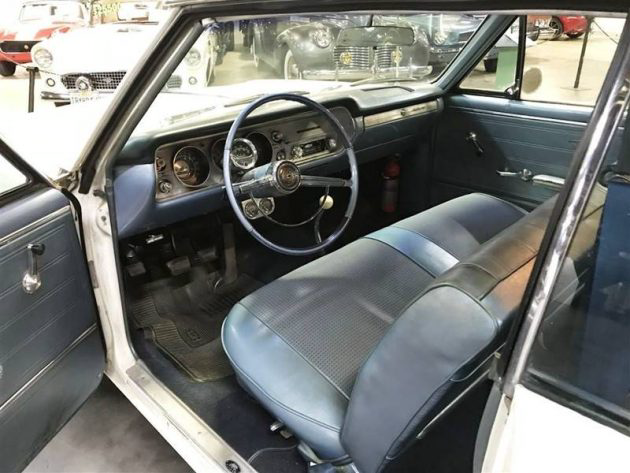 The interior is box stock and original except for the shifter and the tach. I don't believe Hurst shifters were a factory option back then. The interior looks really nice for 154,000 miles. Sitting in this Chevelle is a bit ghostly but it really takes me back in time.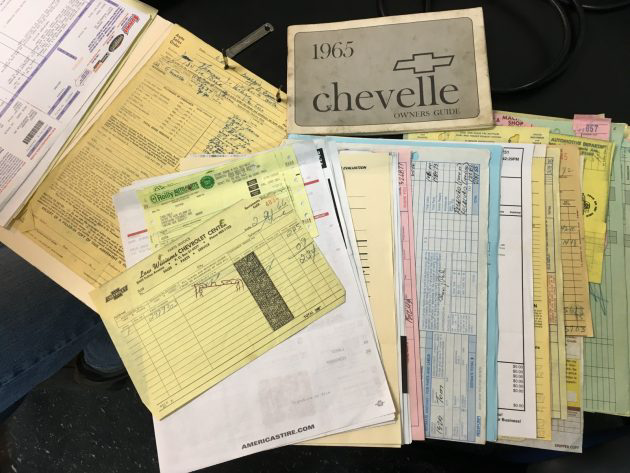 Mr. Parker really did save every receipt. Even the Hurst lifetime guarantee card is there. What a treasure trove of history!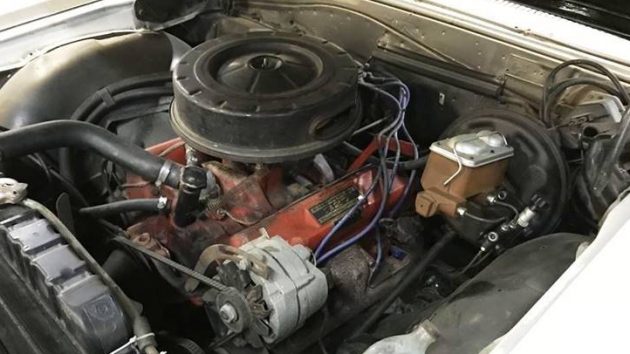 Here's the 327. It's only the 250 horsepower version. Sure, a 396 would be more fun, but the 327 still gives this Chevelle lively performance while still being relatively efficient.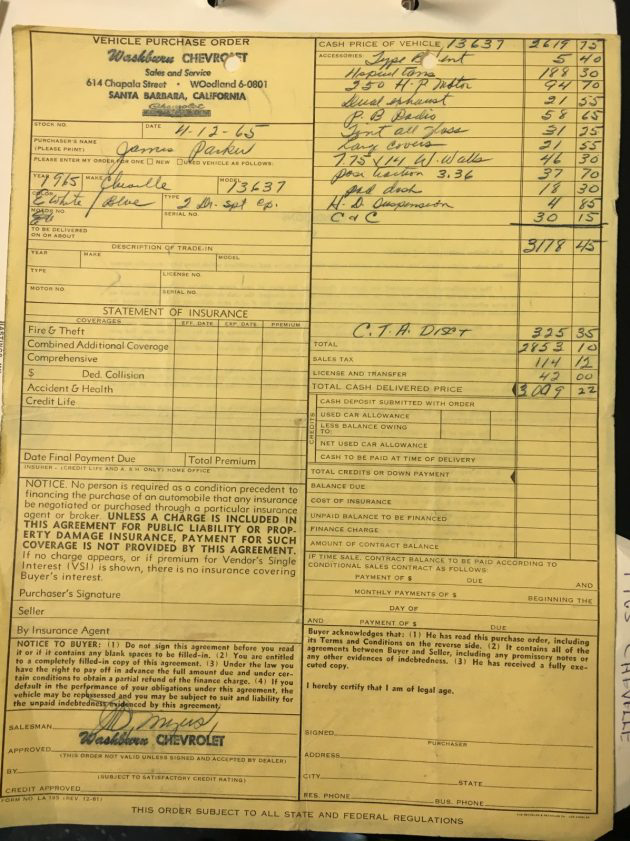 You can see on the purchase order that the positraction upgrade was $37.37 and the 250 horsepower V8 was a $94.70 upgrade. The V8 upgrade would be over $700 in today's money. The bottom line, though, is only about $23,500 in today's money.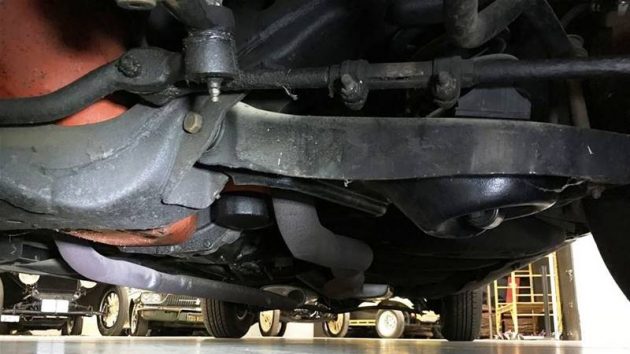 There's no good picture provided of the underside, but it all looks solid with no signs of rust.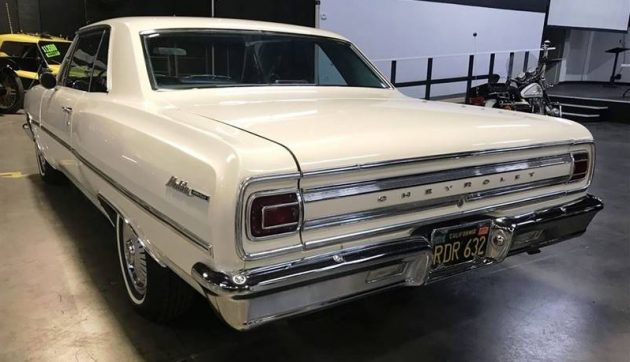 This Chevelle is far from perfect, but it's an honest, straight and very original car. It was the owner's pride and was well maintained. If this was just another car on eBay I would be skeptical as usual and wonder what was under that paint and how much rust was underneath. To those who don't appreciate originality, this Chevelle is worth no more than a $10,000 clapped out rust bucket, someplace to stuff an LS motor. For those of you who can appreciate this car, what do you think it is worth? What would you do with it? I would keep it exactly as it is, drive and enjoy it.
Have something to sell? List it here on Barn Finds!