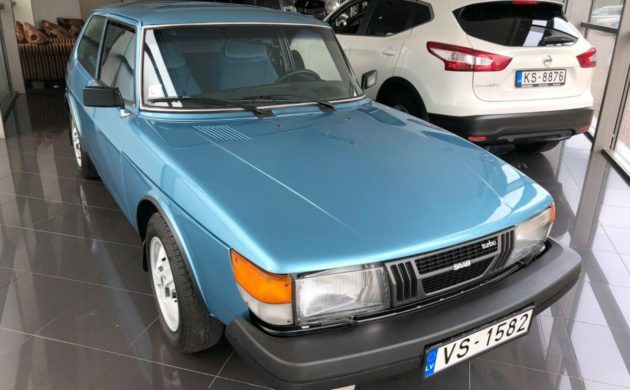 I have always felt that the fact that Saab managed to join so many great manufacturers that collapsed into bankruptcy was a crying shame. This is because they were a company that was capable of not only producing some truly quirky and interesting cars, but some of their offerings also provided enough performance to make them entertaining things to drive. This 1979 900 Turbo is just such a car, but this one is anything but average. It has spent a number of years as a display feature car in a dealership showroom, and its condition is pretty impressive. The time has come for it to find its way to a new owner who wants to experience owning a real Swedish classic. The Saab is located in Riga, Latvia, and has been listed for sale here on eBay. The owner states that he is willing to help international buyers with organizing shipping and relevant paperwork, and that may have helped to inspire the spirited bidding so far. A total of 49 bids has pushed the price along to $6,100. The reserve has now been met, so it looks like the Saab will be driving out the door fairly soon.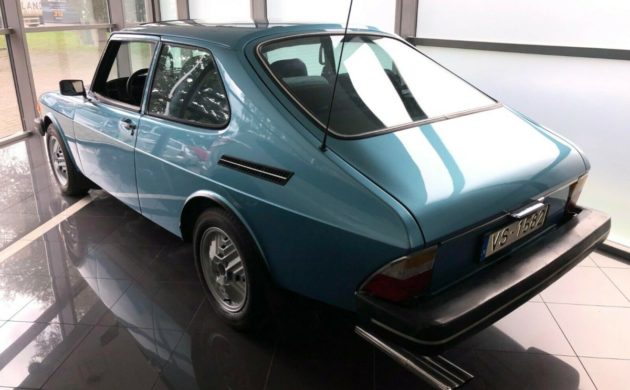 The Saab wears a color called Aquamarine Blue, which was only available on the 900 for the 1979 and 1980 model years. The paint looks about as impressive as you would expect from a car that has spent so long as a showroom display vehicle. It has a wonderful consistency and depth of shine, and I can't see any evidence of chips or scratches. The panels look to be extremely straight, with no dings or dents. The owner makes no mention of any rust issues, and there is nothing visible in the supplied photos. The exterior trim, the plastic, and the glass, all appear to be in fantastic condition. One of the distinctive items is the beautiful and intricately cast alloy wheels, and these ones seem to be free of stains and scrapes. The styling of the 900 series is very interesting, and in certain respects, was also quite groundbreaking. For a vehicle of this size, the sheer amount of glass gives the whole car a light and airy feel. The fact that it also features a hatchback with a low loading lip just helps to make it very practical as well.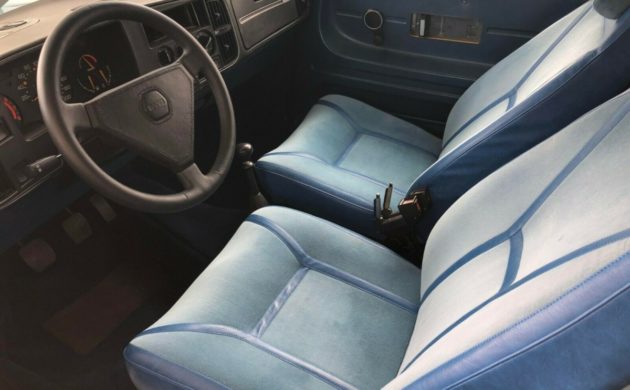 Generally speaking, the interior of the Saan presents about as well as you would expect from a vehicle of this type. The dash and pad look really good, while the upholstery on the seats and door trims is close to faultless. Interestingly, however, it isn't perfect in there. The first thing that I noticed was a hole in the dash where the factory radio should be. I'm not sure if it has been removed for some reason, or if it is simply missing. If the next owner's intention is to maintain originality, then they will need to attempt to source a replacement. Another interesting fault is the missing door handle insert trim on the passenger side. That is an unusual piece to find missing, and while I undertook an admittedly relatively brief internet search, I wasn't able to locate a replacement. It is possible that if someone does a more thorough search, they might have a bit more luck than I did.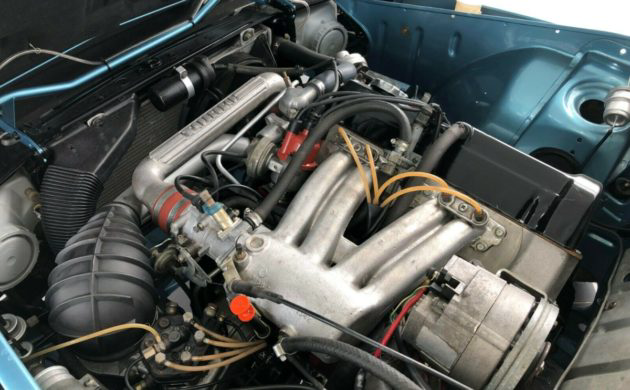 Lifting the hood of the 900 reveals what makes this car so special. What we find is a 1,985cc 4-cylinder engine that is equipped with Bosch K-Jetronic fuel injection and a Garrett T3 turbocharger. Where the standard FI engine could produce 106hp, the 900 Turbo had 143hp at its disposal. This extra power had the ability to lop the 0-60 time from 12.3 seconds down to 8.5 seconds. For an engine with a capacity of less than 2-liters, those numbers are quite impressive. This car sends those horses to the road through the front wheels via a 5-speed manual transmission. Interestingly, for a car that is generally in such nice condition, the owner makes no truly outlandish claims about mileage. He indicates a mileage of 70,881, although it isn't clear whether that reading would be in miles or kilometers. He also doesn't indicate how well the vehicle runs or drives, but the presentation of the engine bay looks pretty impressive. I would think that given the fact that the Saab is being sold by a dealership, it should hopefully be in sound mechanical health.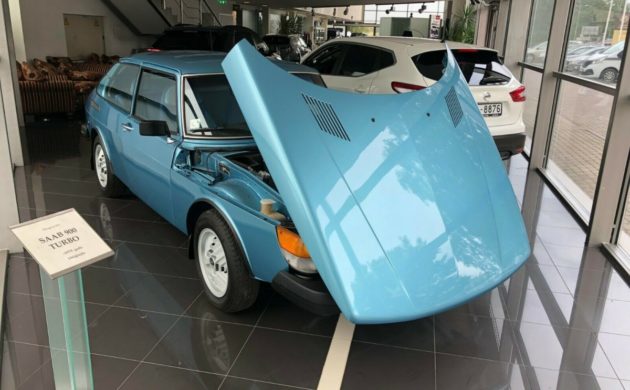 The collapse of Saab was a sad day for Sweden, and it was a sad day for enthusiasts who have a passion for interesting classics. For a car with such a small engine, the Saab 900 Turbo can be capable of some giant-killing performance. When I look at this one I can see that it isn't perfect, but I think that it is probably the nicest example that I have seen for a very long time. Don't just take my word for it though. Take a look at the bidding. That is what tells the true story.