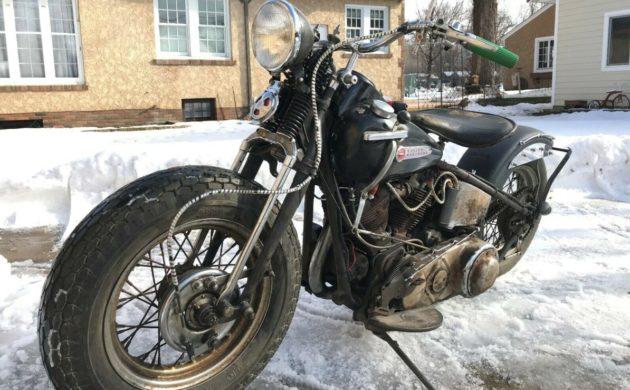 This 1947 Harley Davidson EL "Knucklehead" is an iconic bike among vintage motorcycles, and a particularly important milestone in the company's history. Featuring a novel overhead valve engine that gave it both speed and reliability, it's a highly collectible model today. This example is tired in all the right ways, with liberal doses of patina that can't be faked and, according to the seller, it's also one of the best starting, running, and shifting bikes he's ever had. Find it here on eBay with bidding to $28,850 and reserve unmet and located in Minnesota.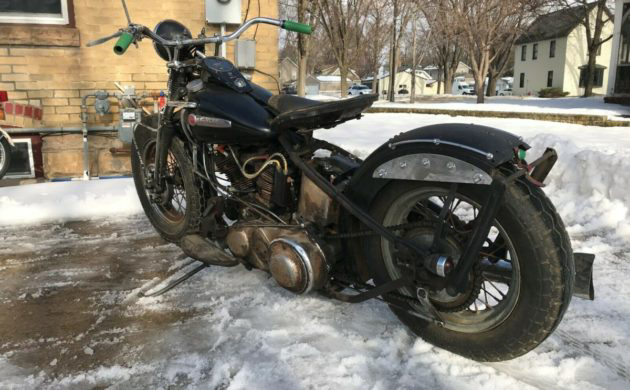 The bike is for sale due to the seller wishing to pursue other projects, and thus needing the capital freed up to do so. The overhead valve design came at an important time for Harley, as the country had weathered the economic impacts of the Great Depression and WWII, and consumer confidence was again surging. Harley as a company saw its sales plummet during the volatile Depression years , so the success of the overhead valve engine was critical to getting back on its feet. Early reports indicated the engine was indeed a winner, but that top end leaks delayed its introduction.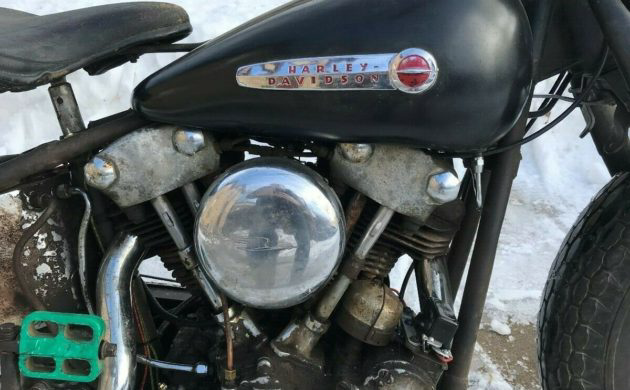 Based on the seller's description, the Harley doesn't show many deviations from stock condition and the listing states most replacement parts are OEM, with the exception of a few. Among the original features are the frame, fork , tanks, engine, transmission, wheels, brakes, and more. It's hard to tell if the paint is original, but the current crusty veneer it wears is just how I'd leave it. Other repairs/refurbishments include a new wiring harness, rebuilt original speedometer,  conversion to six-volt charging system, and rebuilt carburetor and tune up. The belly numbers match up, too.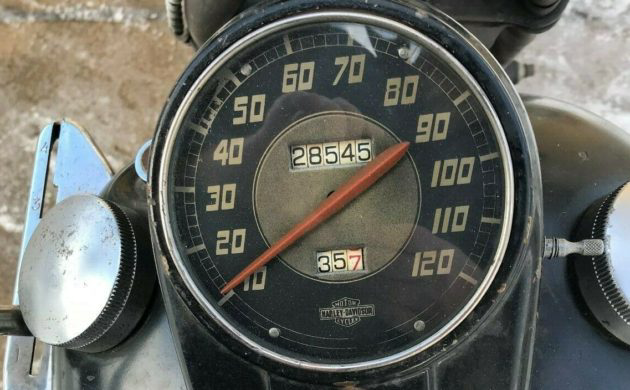 There's been a serious uptick in the number of vintage Harleys coming up for sale lately, most all of them a barn find like this or otherwise just highly original examples. I have to wonder if collectors see a shift happening, where the next generation of buyers may not be as interested in a vintage Harley Davidson motorcycle as someone who grew up idolizing them, making it more important than ever to sell it now while there's a market still ready to buy. There's a whole mess of vehicles in that category right now, but the desirability of a vintage Harley will never be in question.