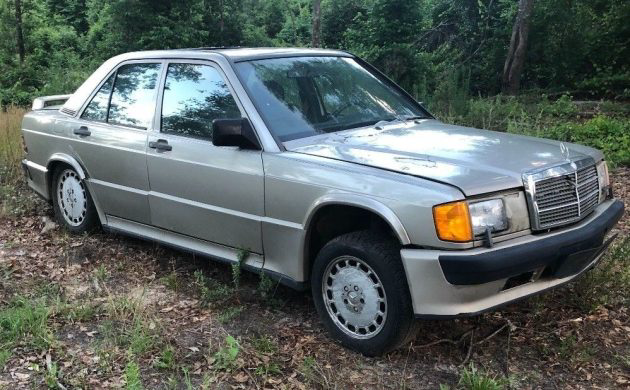 Originally developed as a rally car, the 190 E Cosworth eventually saw its greatest success in various saloon car and touring car categories across Europe and the Asia/Pacific region. This particular 190 E 2.3-16 Cosworth is listed for same here on eBay. Located in Saint Matthews, South Carolina, it is offered with a clear title. The seller has set a BIN price of $2,995 but there is the option to make an offer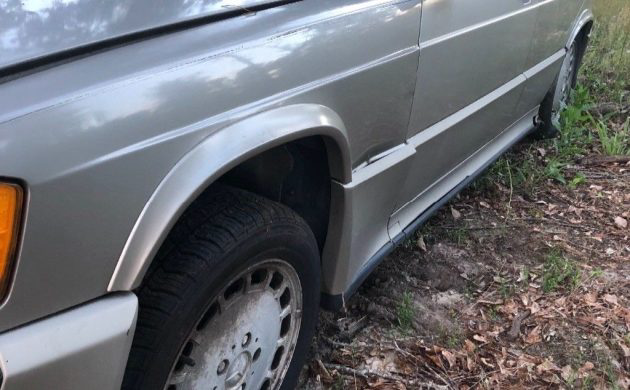 As with most cars associated with Mercedes, the styling and external upgrades on the 190 E were subtle and understated. Looking at the supplied photos, it appears that all of the original factory body upgrades are present and in good condition. This is important as genuine replacement parts such as body skirts and fender flares can be incredibly expensive. The body itself also looks to be quite solid although it is worth bearing in mind that we can't see what is happening under those lower body panels, or indeed what is happening under the car itself. This is an important consideration as these did sometimes suffer from structural rust issues in the floor and at some of the suspension pick-up points. The only visible rust that I could note was a small amount around the trunk lock.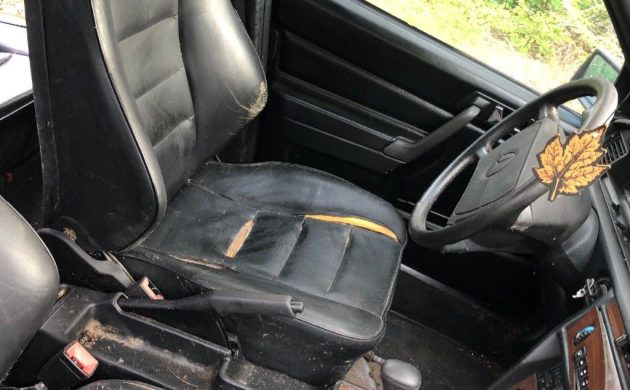 The interior of the 190 E is in a quite reasonable condition. The leather-clad Recaro front seats are both present. The driver's seat is going to require a new cover, but the passenger seat looks like a clean and condition might just revive it. The carpet looks quite good, and it appears that all of the interior plastic and wood trim, the dash, door trims and headliner have all survived in good condition.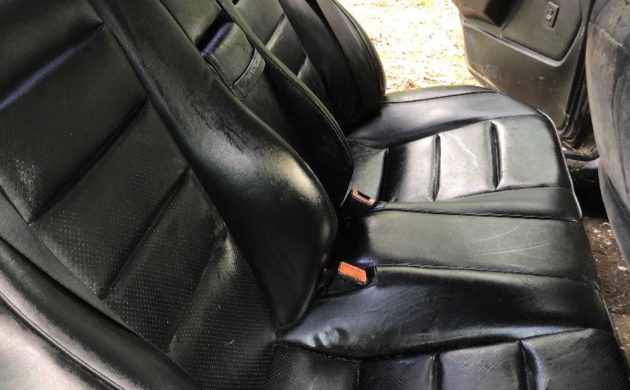 It's not hard to tell that even though it was nominally designed as a 5-seater, the Cosworth was viewed by Mercedes as a 4-seater. The bad news here is that although the rear seat looks quite good and superbly comfortable, there is a decent seam separation in the top center of the seat. It also appears that the material on the C-pillar cover has come loose, or has torn. Otherwise, as with the front everything else generally looks good.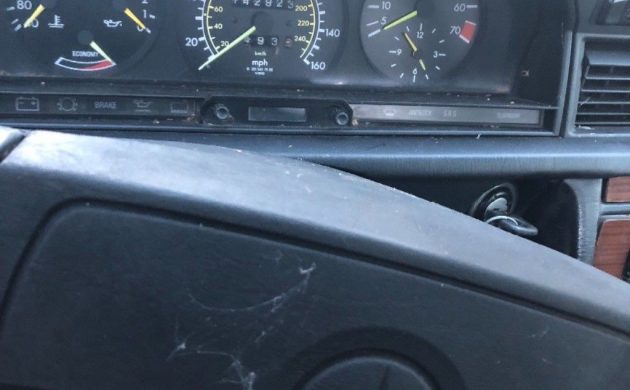 The bad news with this Cosworth is that it is no longer a Cosworth. The car comes minus an engine. This is a crying shame, but given the asking price for the car, it is hardly surprising. These engines are quite widely sought after, and locating a good one is going to present the new owner some problems if they are looking at restoring this car. Finding a second-hand engine can be quite elusive, and while a new complete engine can be sourced, it will set you back somewhere around $13,000. This may sound hideously expensive, but be aware that even a second-hand valve cover will still cost you $1,000, so suddenly the price of a new engine isn't quite so bad. You can always fit a standard 190 E engine (such as the M102.962 which produces 122hp), and these are available at quite reasonable prices. The car doesn't come with a transmission either, but the seller may be able to sell you an automatic transmission if required. I looked around and you can buy genuine second-hand 5-speed dog-leg transmissions, but the starting price on these is around $2,000.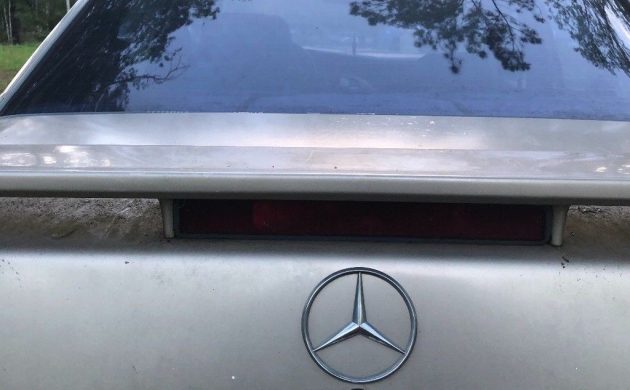 Returning this Mercedes 190 E Cosworth to its original specifications is not going to be a cheap proposition, and in reality it probably doesn't make sound economic sense given the price of these are commanding in the market at present. However, sourcing and installing the M102.962 4-cylinder engine would still provide the car with quite lively performance at a fraction of the cost. If you have always fancied owning a small Mercedes with reasonable performance and great handling, then that may be the most cost-effective solution.