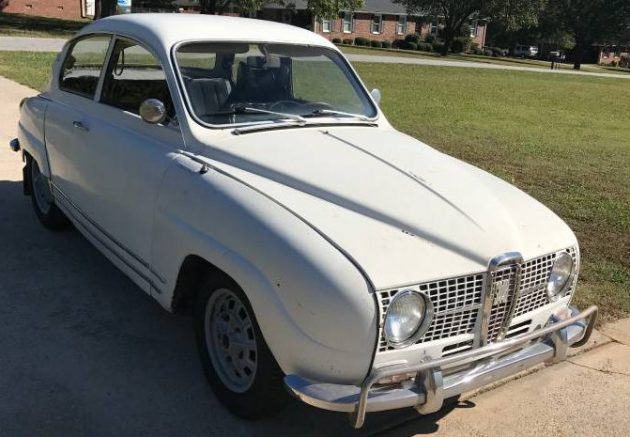 Saab built the Model 96 for 20 years beginning in 1960. It originally had a little 38 horsepower "corn popper" 2 stroke engine that was available until 1968. They were reliable but the little 2 stroke engines had their drawbacks, which could destroy the engine. The early cars did not have oil injection so you had to remember to manually add the right amount of oil to the gasoline. Also, drivers couldn't use engine braking because the engine was not lubricated except by the oil in the gasoline. At high RPMs, with the throttle closed the engine doesn't get enough lubrication. When going downhill the driver had to remember to pull a T handle to engage freewheeling. Beginning in 1967 the Ford Taunus V4 engine was available. You will find this Saab listed here on craigslist in Anderson, South Carolina for $4,000. It has the Ford V4 engine. It had been stored in a basement until the seller purchased it. It runs and drives, but there's no further information on its mechanical condition.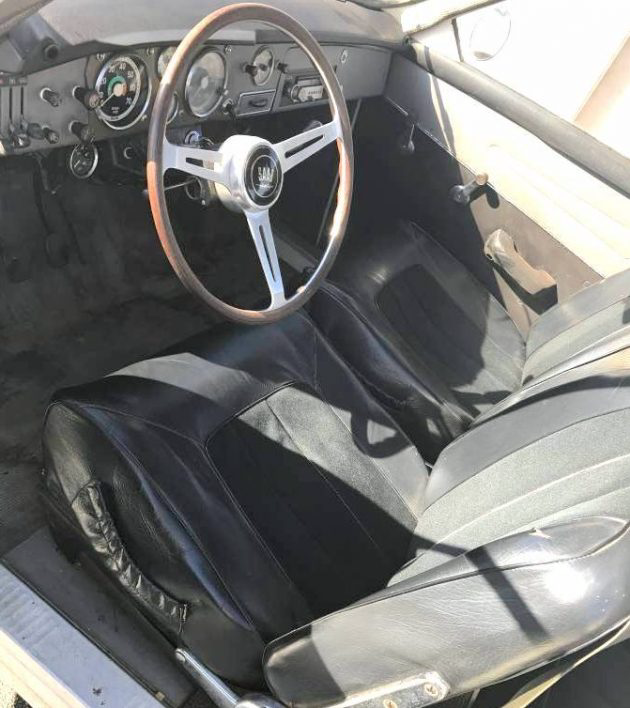 The interior is well worn but appears complete and usable. A good cleaning and repairing the front seats would really help. The wood steering wheel is one of the features of the deluxe model.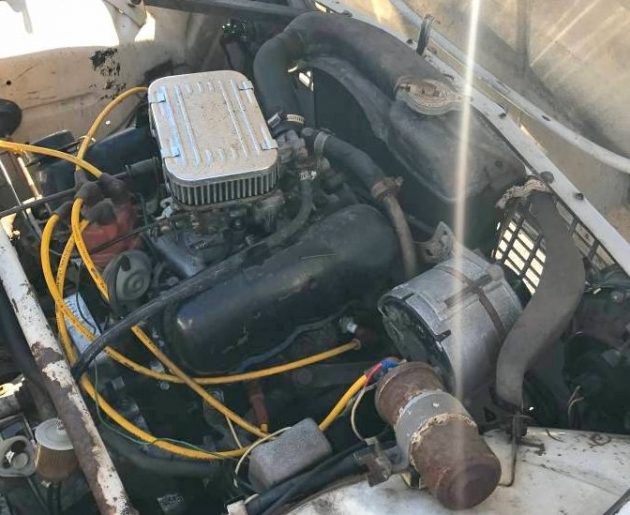 Here's the Ford 1500 CC V4 engine. It originally had about 70 horsepower. The original carburetor has been replaced by a Weber 2 barrel downdraft carburetor. If done properly, the Weber can add as much as 12 horsepower. Hopefully, the rust showing here is not indicative of rust damage on other areas of the car.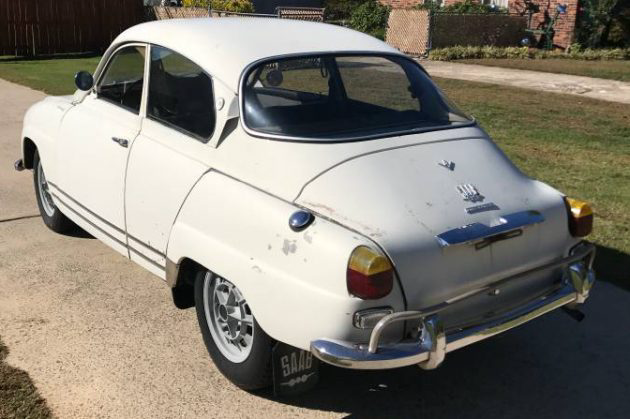 It's all there. Any missing trim pieces are said to be included. The price seems reasonable if there's no serious rust and there are no serious mechanical issues. This is certainly not a car for everyone, but for Saab enthusiasts, it could a real find. There are not many of these left in good original condition. With a little work, this little car might be a nice driver for someone fond of quirky cars.