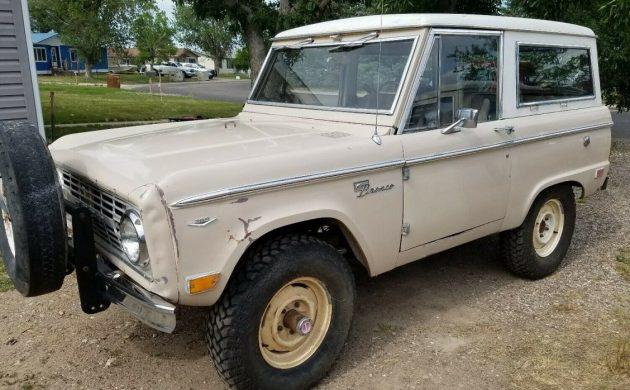 If there's any room for the first-generation Ford Bronco to grow in popularity, it's ever so slight. This week's unveiling of the 2021 Bronco may have been just what those first-generation Broncos needed to boost their popularity – and, likely, price – into the stratosphere. This 1968 Ford Bronco was sent in by a Barn Finds reader who found it here on eBay in Wheatland, Wyoming. The reserve appears to have been met after 65 – yes, 65 – bids have pushed the current bid price to $30,500.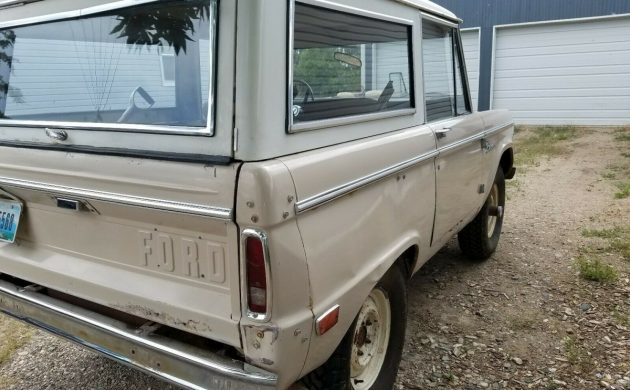 The first-generation Bronco was developed to compete with the International Scout and Jeep CJ-5. While it now may be considered a compact SUV, upon its introduction in 1966 it was a true off-road vehicle. Sales numbers were never "spectacular," which may contribute to their collectability today. Sales peaked in 1974 with just under 26,000 built. Ford built 16,629 Broncos for the 1968 model year.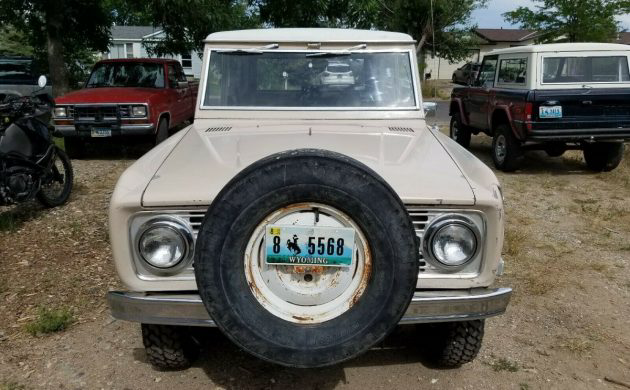 The exterior looks just as I'd expect a 52-year old Bronco that's spent at least the last 17-years in Wyoming to look. The Pebble Beige paint is a great look on the Bronco. It doesn't shine, there's minor rust in several places, and it has its fair share of bumps and bruises. The seller says this is equipped with the Sport package, which they say includes: "all the chrome window frame molding, drip rail molding, grill molding, tailgate handle, headlight, tail light, side marker light, grey grill with chrome FORD letters, and chrome bumpers."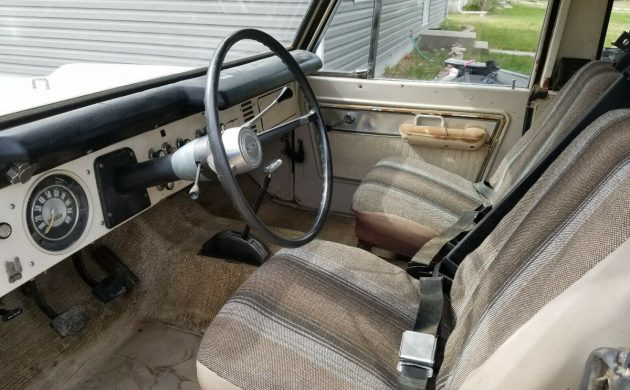 Excelling in consistency, the interior condition nearly perfectly matches the exterior condition. Again, what I'd expect to see. It's not a show car, but it appears, at the absolute least, functional. The seats are wearing seat covers that look like they've been in place for some time and we're not offered a peak underneath. Door panels show wear, floor coverings show a good amount of use, and painted surfaces show wear. There's no back seat in place, but it looks like there was at some time. The seller tells us the Sport package offered interior upgrades too, including different "door panels, headliner, floor mat, cigar lighter, horn ring."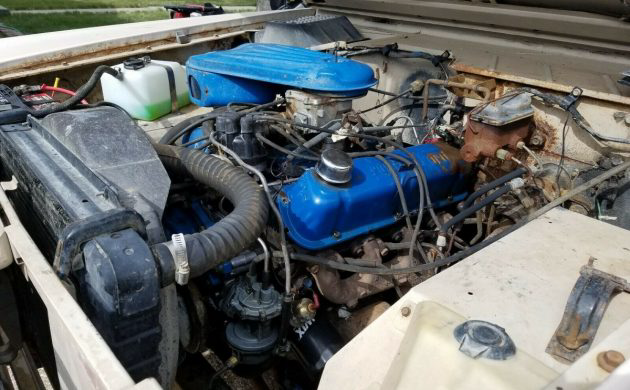 Under the hood is a 289 cubic-inch V8. This was the final year for the 289. Power is sent to the rear wheels – or all four when engaged – by a column-shifted manual transmission. Although it's been parked in a barn for the past 15-years, the seller says it "always starts, runs, drives, shifts, and stops good."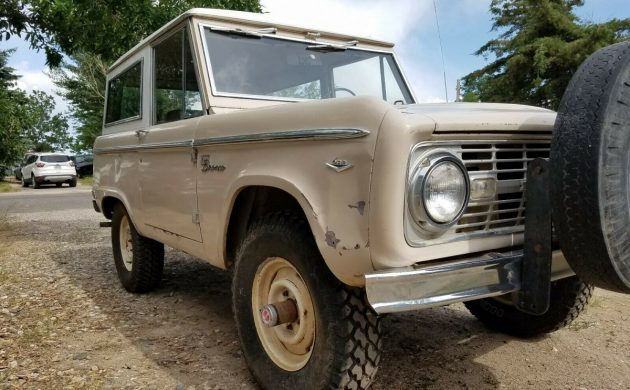 If I were in the market for a first-generation Bronco, this is the condition I'd be seeking. It doesn't seem to require a restoration, but if that's the road you want to take, it looks like a solid start. Among many modified versions, whether heavily or lightly, this stock Bronco really stands out. Do you prefer this simple, stock look? Or favor the modified route?