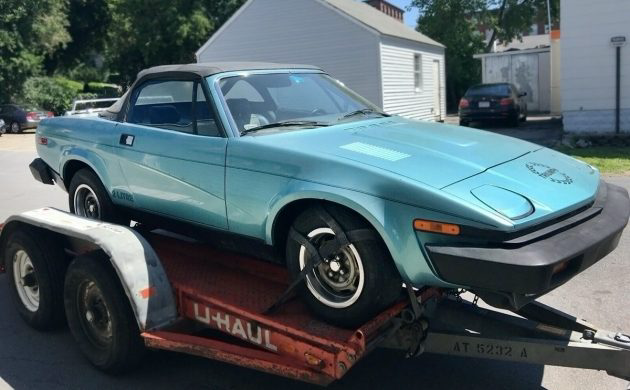 It would be eye-opening, to say the least, to come across a 30th Anniversary Edition 1980 Triumph TR7 convertible sitting in a barn, unused for 33 years. That's what happened when the current owner found this one back in 2018. They've had it for two years but it's time to let it go so they have it listed here on eBay in Northfield, Minnesota. The current bid price is $1,575 and there is no reserve.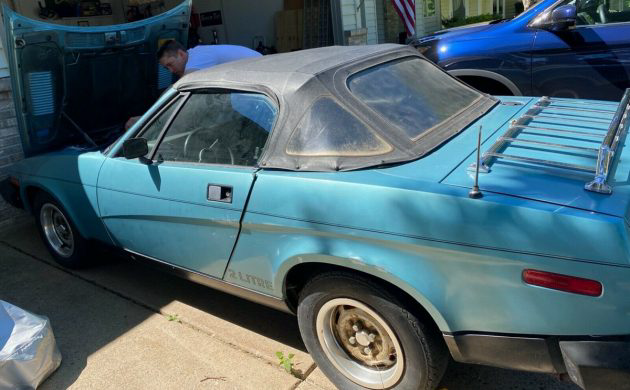 An interesting tidbit about Northfield, Minnesota is that Jesse James and the James Gang – not the band, the James-Younger Gang – robbed the Northfield Bank and the townfolk got wind of it (as they may have said in 1876) and took to the streets with their guns and handed out a severe and lethal bullet-beatdown to most of the gang members. Unfortunately, Jesse James escaped and went on to wreak more destruction until he was killed in 1882. I highly doubt if Jesse James would have driven a Triumph TR7 convertible. History class is dismissed.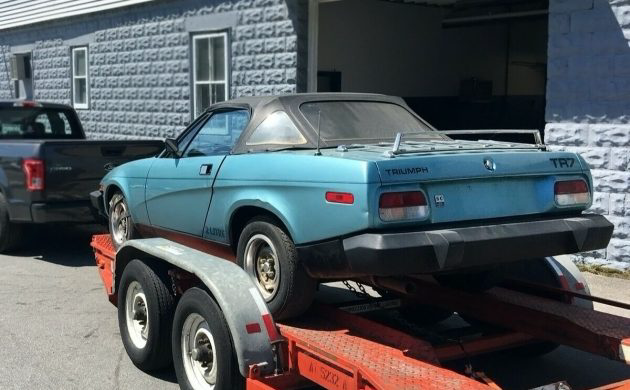 Back to this great looking TR7. The bumpers do these cars no justice at all in the design department and it's really unfortunate because they really had a unique shape, "The Shape of Things to Come", in fact. They were the wedge of wedges, very unique. They were made from the fall of 1974 to the fall of 1981 by British-Leyland in the UK.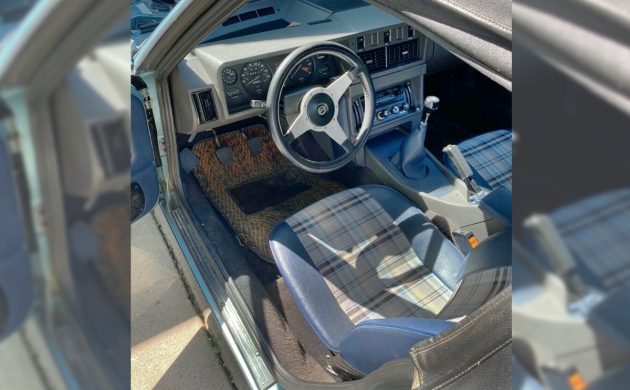 The seller tells us that they found this TR7 in 2018 and it had been parked in a barn since 1985 before they found it. They don't have room for it and that's a shame because it really looks like a nice example. They say that there is no body rust and the interior looks perfect as you can see. They didn't provide any underside photos but the trunk looks great.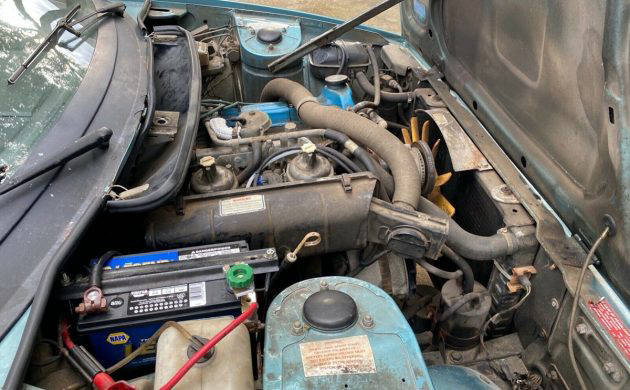 The dusty engine is a 2.0L inline-four with 105 hp. These cars had some issues with overheating, in general, and the seller says that this one will start and they have an aluminum radiator for it along with some new brake parts. Have any of you owned a TR7? How about this one: good buy or good-bye?