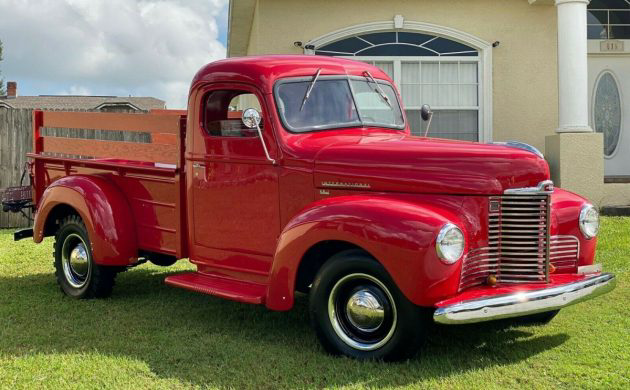 We see quite a few pickup project vehicles here at Barn Finds, but this 1949 International Harvester KB-1 is a turn-key proposition that underwent a high-end restoration back in 2016. It doesn't matter where you look on this vehicle, what you find is spotless presentation. It would perfectly suit someone who wants to enjoy the classic car experience immediately. The beauty here is that they can get to do this for a fraction of the money that was spent on the restoration work. The KB-1 is located in Polk City, Florida, and has been listed for sale here on eBay. You can drive this beauty away by handing the owner $24,500.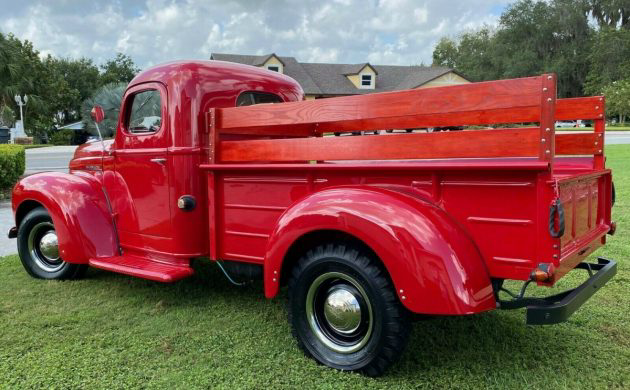 Anyone who has ever undertaken a classic vehicle restoration can tell you just how easy it can be to over-capitalize on a project. That is definitely the case with this vehicle. The restoration work was undertaken in 2016, and the owner holds receipts that verify that a mind-blowing $80,000 was spent returning the KB-1 to its current state. This was a full frame-off process, and the pickup has only clocked 2,000 miles since the work was completed. The panels are as straight as you would expect, with not a sign of a blemish. The 1949 KB-1 was available in six exterior colors, and this one is finished in its original Red. Once again, there is nothing here to fault, because the paint shines beautifully. The bed doesn't have a mark on it, while the underside is spotless. All of the correct chrome and trim pieces are present, and as is the case with the glass, there are no problems with any of it.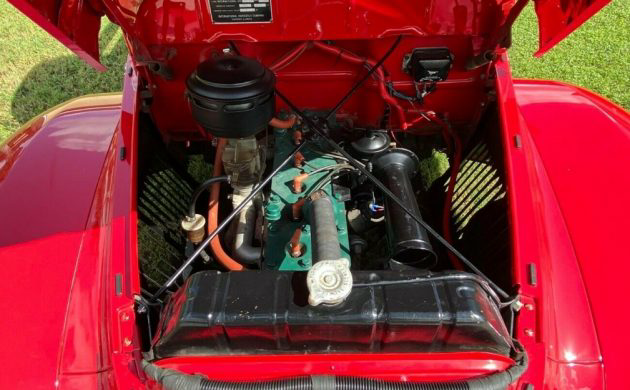 The 1949 KB-1 came outfitted with a 214ci flathead six-cylinder engine. While the tag on the vehicle quotes a power output of 73hp, contemporary sales and servicing literature that I have located quote 82.4hp as the output figure. Buyers could specify either a 3-speed or a 4-speed manual transmission. The 4-speed offered a slight improvement in versatility, but the 3-speed was a more user-friendly transmission. This KB-1 features the 3-speed unit, which is probably a bonus for the buyer. Given the vehicle's overall condition, I can't see anyone using this classic for its original purpose. Therefore, the lack of an extra gear ratio shouldn't be that important. The owner states that the pickup starts easily every time and that it runs and drives nicely. There are no fluid leaks, the brakes work well, and the transmission shifts smoothly.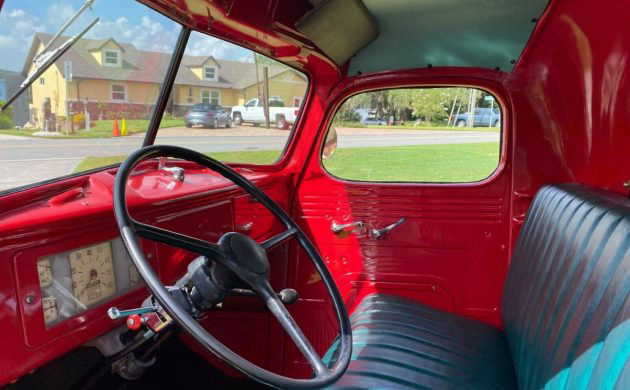 You didn't live life in the lap of luxury in a KB-1, because this was a vehicle that was designed to be a workhorse. There were no upholstered door trims, no padding on the dash, and no carpet on the floors. There was plenty of painted steel, a rubber floor mat, and Naugahyde upholstery on the seat. One interesting characteristic of the KB-1 was the seat cover. It didn't matter what exterior paint color you ordered, there was only the green upholstery available. It does look slightly odd when paired with this bright red paint, but I can't say that I mind it. Once again, there is not much here to criticize. The interior presents as well as it would have when the vehicle rolled off the production line. The only fault that the owner identifies is an inaccurate fuel gauge. Otherwise, everything is said to work as it should.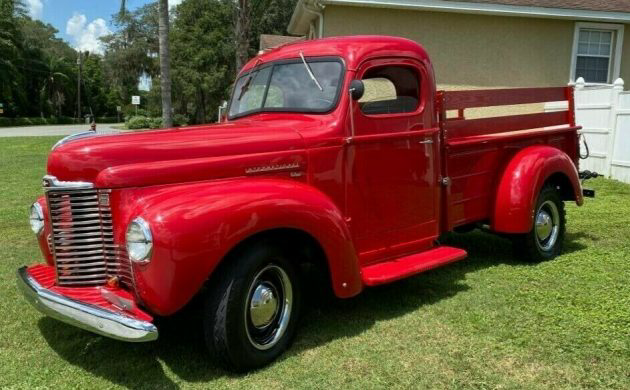 Taking on a frame-off restoration is not something to be tackled by the faint-hearted. It can be an overwhelming process, and the classic car world is littered with individuals who have learned how quickly costs can spiral out of control. That would seem to be the case with this 1949 International Harvester KB-1. However, one person's loss will potentially be another one's gain. The asking price for this classic is about in the ballpark for what you might pay for a good example, but it is less than ⅓ of the original cost of the restoration work. That has to make it a pickup that is worth a serious look.