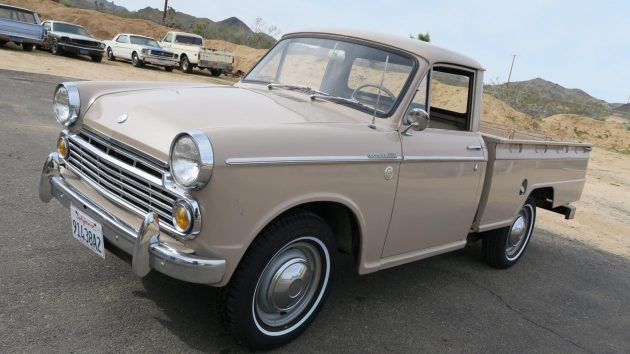 I love these old Datsun and Toyota trucks, because they are just the right size for me and rarely break. This, however, is the nicest restovivor I've ever seen! It's located in Yucca Valley, California and is for sale here on eBay. It's covered 113,000 miles, but sure doesn't look it–which is reflected in the buy it now of $14,500.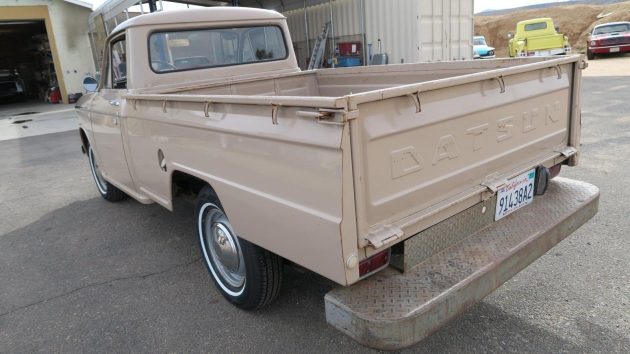 This is supposedly original paint that has been "restored". I'm assuming that means careful work with a buffer. While there are some scratches inside the bed and a few worn spots, the paint in general reflects careful garage storage for this truck's entire life. This is one of those rare chances to snag a vehicle that's been taken care of the way you'd like to see one taken care of from day #1.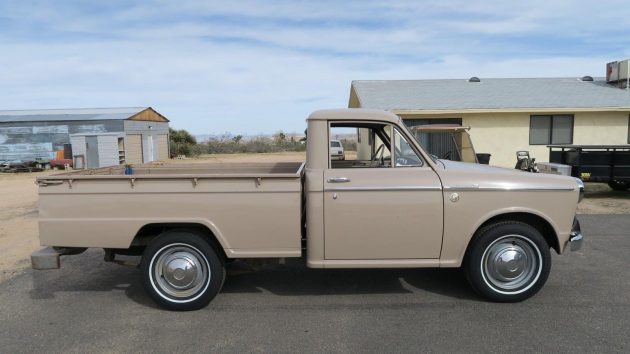 It really stands out that the bed doesn't really line up with the cab; I've heard that it's a generic bed, but I'd love to know more from any Barn Finds reader experts.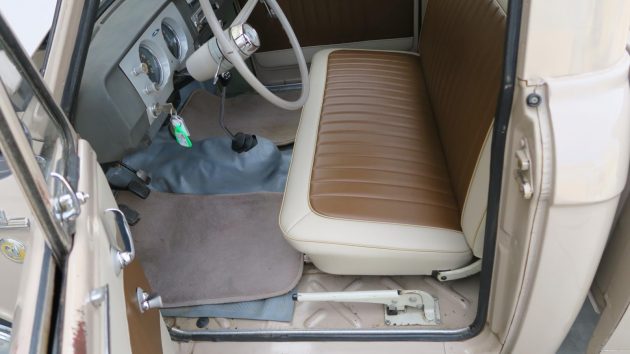 The interior is just downright gorgeous, at least in condition. The seat and door panels have just been redone–I hope this is the original pattern and colors, although I couldn't find one just like this on the internet. We're told that all the lights, gauges and wipers work. There really aren't many luxury features on this little truck, but that's part of the point. Less to go wrong!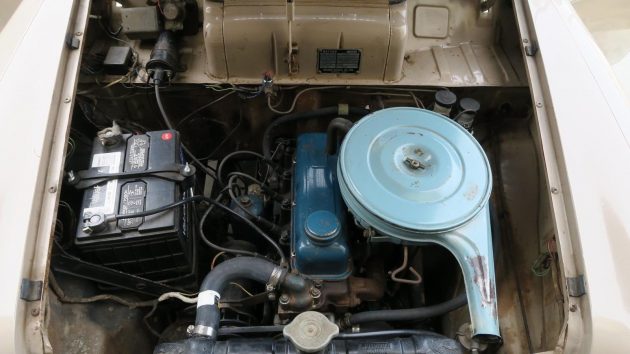 The engine and transmission have been rebuilt in the past, and if you are a British car fan, you'll be squinting a bit. Both the designs for the "A" Series and "B" Series BMC small four cylinders were sold to Datsun/Nissan, and you can certainly see the resemblance. The brakes have also recently been redone, and of course it runs and drives well. Brand new tires round out the package. Now you may feel the price is high–personally, I don't. I think this is the type of restovivor that someone will be very happy with, and will have little work to do on it for the cosseted life it will no doubt lead. But that's my opinion–I'm interested in yours!