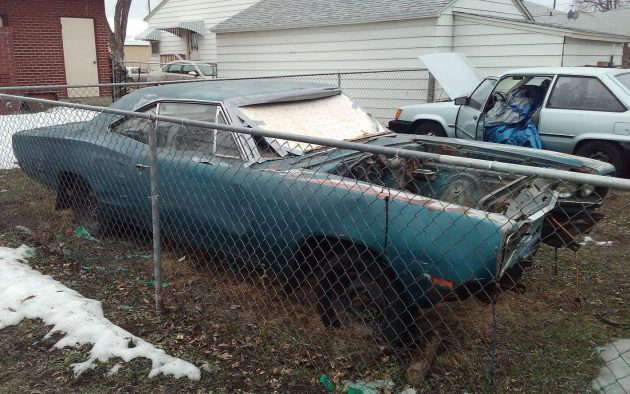 If this Montana Yard Find was a station wagon, and had a couple more windows, it might make a decent dog house. With its Canine Coupe value dashed, this 1969 Dodge Super Bee finds itself here on eBay.  Though not amazingly well equipped, this "Bee's" desirable options may fuel dreams of an ambitious restoration.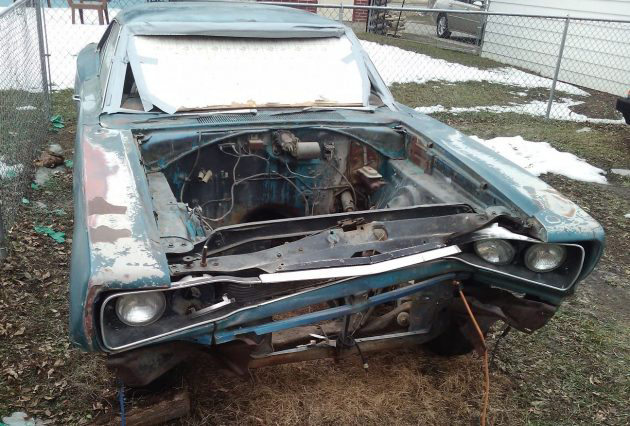 Thanks to Shane F who spotted this back yard buy. The front end looks more like a "Super V" after being customized by a tree, embankment, Peterbilt, or other stubbornly immobile object. No brake booster indicates manual brakes, although steering is powered. My 1966 Dodge Coronet with manual brakes stopped safely and with far greater communication than you might expect from a car the size of this B-body Mopar. Incidentally the "B" body designation inspired the high-performance "Super Bee" moniker on this Coronet-based muscle car.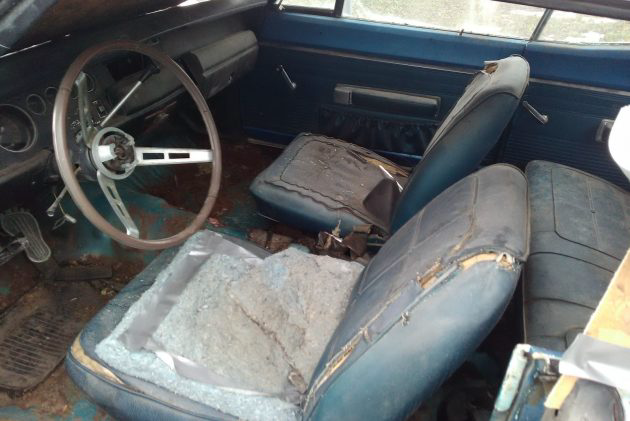 The seller passes the IQ test by including a well-focused picture of the body tag. MyMopar.com decodes this car as a 383 cid with 727 automatic transmission and N96 Fresh Air Hood (aka "Ramcharger" with twin scoops), all of which have been sacrificed so that other projects may live. The rear would have originally sported V8X  Transverse Stripes in black, presumably with the cool Super Bee logo. While the pictures show bucket seats the H2W code indicates a white bench seat interior, which might explain the column shifter.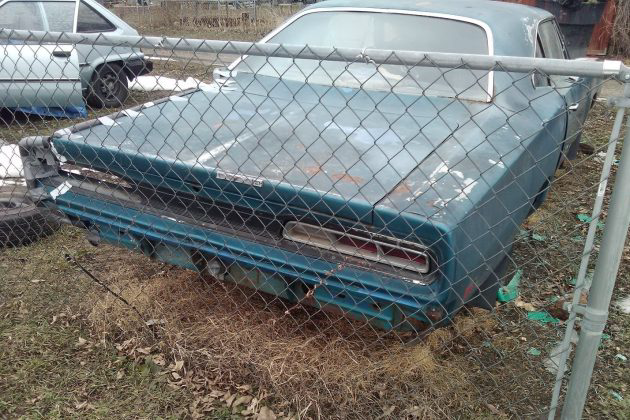 The seller provides no picture of the left side but confesses that someone has "cut" the left quarter panel. Apparently duct tape holds what's left (or some other random object) to the trunk. Joking aside, the seller includes a detailed run-down of what's rusted and not. As prices of restored muscle cars climb, builders with more time than money look more closely at finds like this Billings beauty. One of four bidders is in for $2650. Does this Bee need restored or Raid? What's the right number to convince you to buy this sadly beaten B-body?