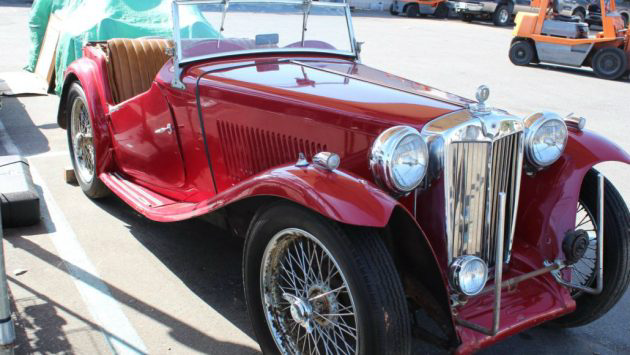 I'm already driving my birthday present from my wife (actually, I get 3/5 of it, she claims it 2 weekdays), so the fact that this MG TC is being auctioned off on my 53rd birthday is irrelevant. The facts that it's exactly the right colors for me (see The Red Car) , has enough wear and incorrectness to scare off collectors wanting a pristine car so the cost might just be reasonable, and is being offered by an auction house that doesn't deal with many collector cars so it might not get a lot of bidders are also irrelevant. What is relevant is that one of you readers should go buy it! It goes up for auction at 6 pm April 26 at South Coast Auctions in Santa Ana, California, but they say get there by 4 pm. Thanks to Jim B. for sending this one in…I think. Jim also notes that it has no title, so he may have done some further inquiring. You can find more pictures of the car here, but no description that I can find at all.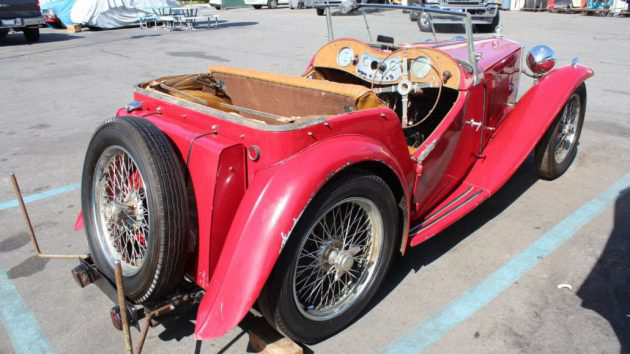 The drop dead rakish looks of the TC have been well documented. As you can see, this one has some wear around the edges and a general air of being neglected, at least for a while. By the way, those are accessory bumpers sticking up in the rear, not some funny antenna for a non-existent radio. Tires look intact but we have no idea how old they are, or how long this car has been off the road.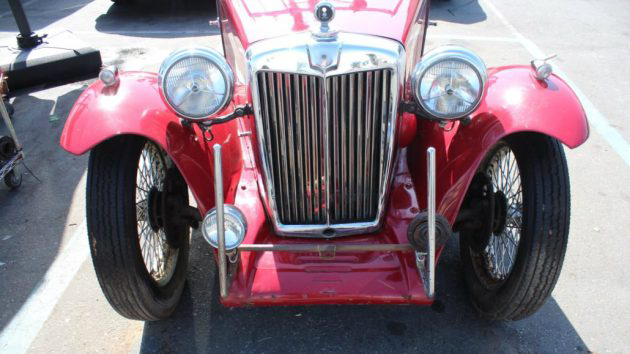 Oh my. Do you blame Americans for falling in love with this car and starting the British sports car revolution over here? Anyone want to bid for me in California?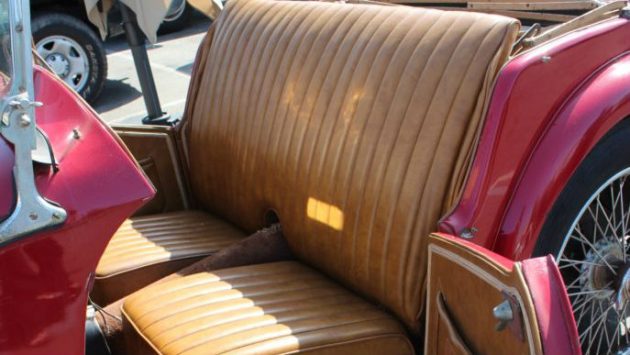 I'm pretty sure this is vinyl rather than the original leather, but I don't care. I just wish I were sitting in it. There are some wires hanging out of the dash and I'm sure you'll have some work to do, but if it's lived in California for a while the structure, which is the most important thing on a TC, should be fine.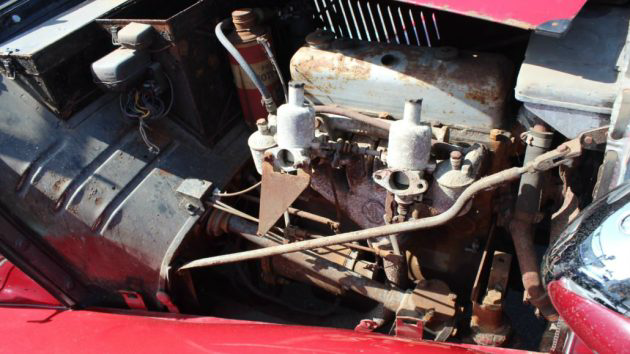 I was afraid there would be some substitute engine in here, but this is a good old XPAG unit. I'd love to be the one making it run again.
My favorite write up for Barn Finds out of the 1,834 I have written is this one, about a 1935 MG TA. Learning that the eventual buyer of the TA found the car through our site was a terrific feeling. This TC has me feeling similarly, and I sincerely hope one of you readers goes out and gets this car. Let us know if you do!