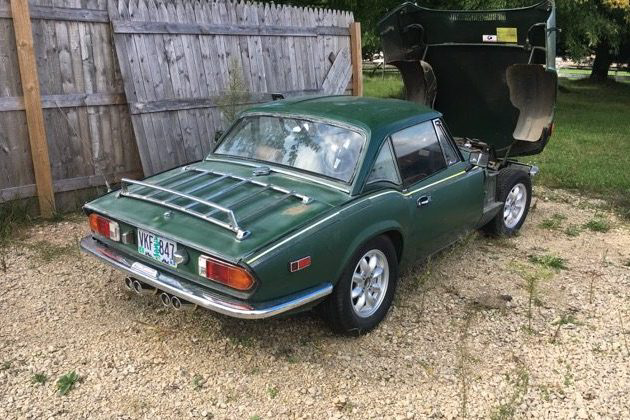 We've been helping reader Severin T find new homes for a few of his projects and here is the last one that needs to go. Having recently owned a '78 Spitfire, I have a lot of experience with these fun little sports cars. This one checks off a lot of boxes for me! It's British Racing green with a hardtop, overdrive, dual carbs, a freshly rebuilt engine and a Monza exhaust. The paint has seen better days, but it's original and might just clean up. Severin is looking to get $3,200 for this driver and it's currently in Weyauwega, Wisconsin. You can contact Severin via email here.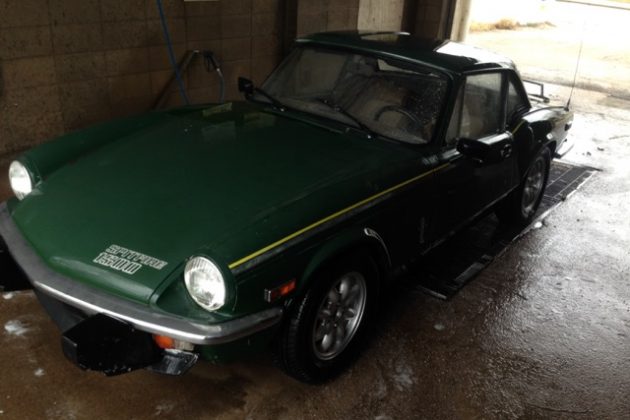 From Severin – Previously from Oregon and then Georgia, this car was purchased out of an airplane hangar in Chicago, near Midway airport, from an airplane mechanic. There's a stack of receipts for this car, going back years.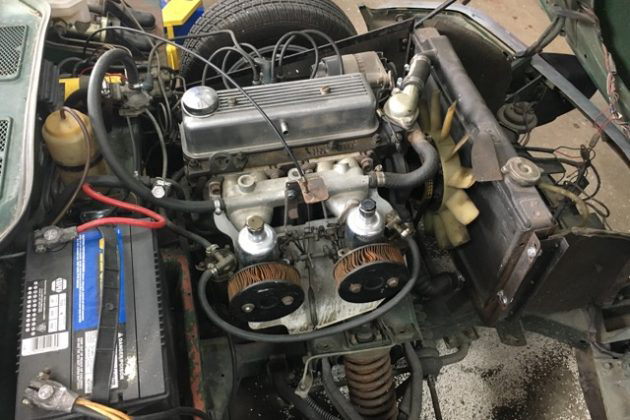 The engine is fresh, and, as a Healey guy, I hate to say this, but it's the easiest starting, best running British car I've had in 45 years of Brit car ownership.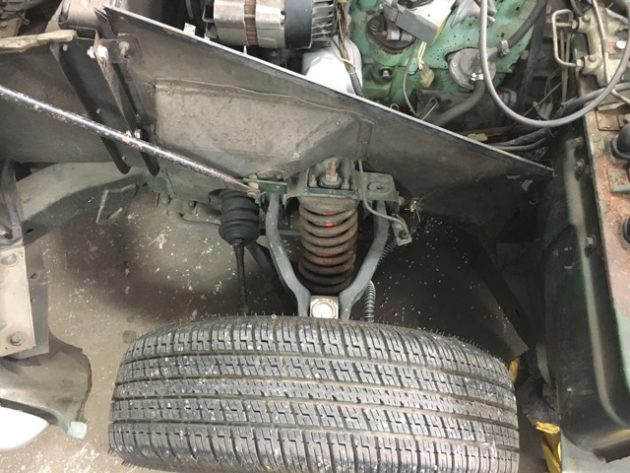 In addition to a fresh engine, the brakes are new, much of the suspension has been gone through, with upgrades including some GT6 components. The Monza exhaust is new, as are the tires and battery.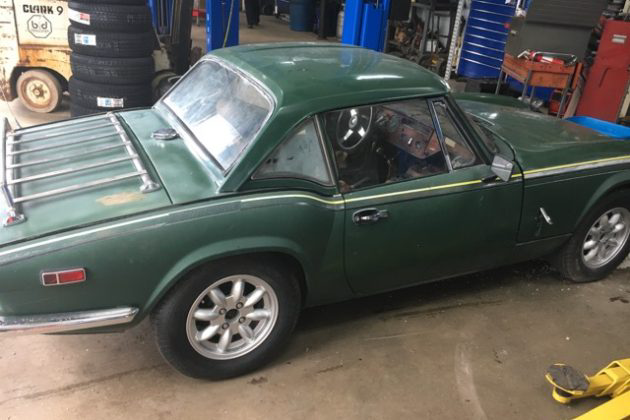 Wheels are Minilite replicas. It has a factory hardtop. An overused term these days… "patina", well, this has it.. original paint. The good news, it hides nothing, and this car is rust free, structurally.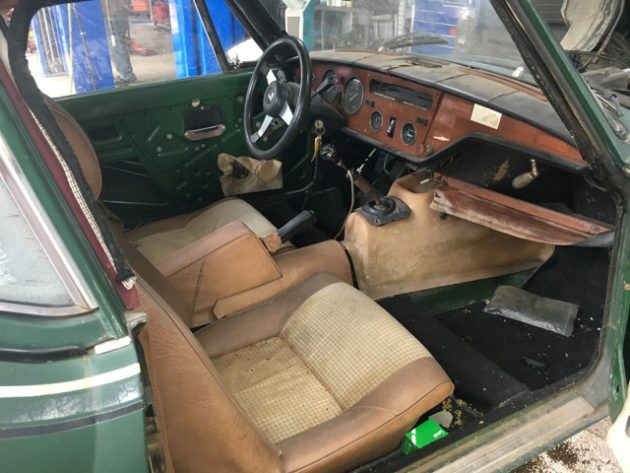 Interior is ugly, half of it is in the trunk. Personally, if I was to redo this car, I'd go with the black that they offer, rather than the terrible color seen here.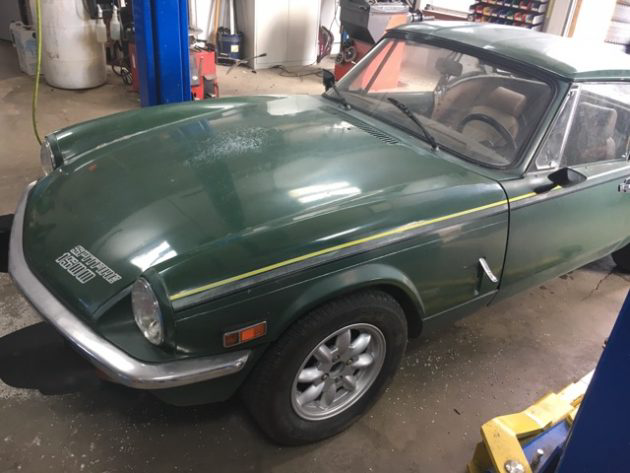 Runs & drives, has had a recent alignment. It's an overdrive car.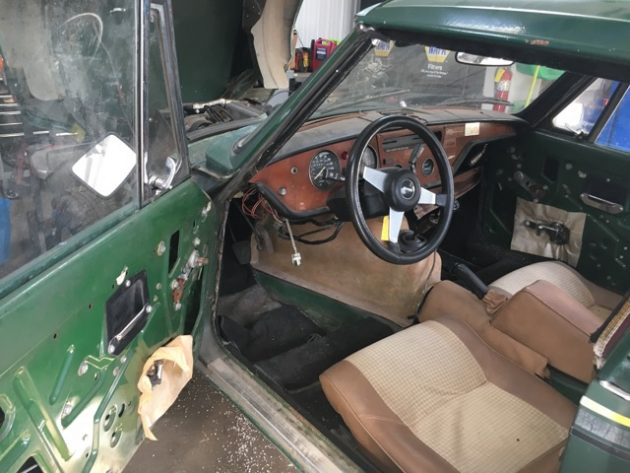 This Spit isn't perfect, but it sounds like all the hard work has already been done. Replacement interiors are readily available for these cars, although quality ones aren't cheap. I have to agree with Severin on changing the interior from the current beige, but I'd go with the black and white houndstooth seat covers.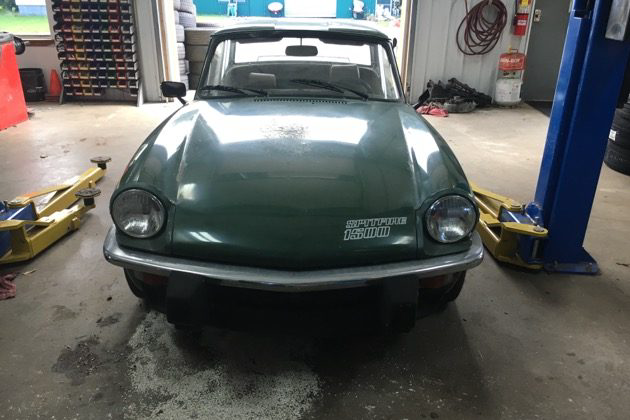 When it comes to the fun per dollar factor, you can't beat a Spitfire! These cheap little Brits will keep a smile on your face all day. The upgrades and overdrive should only enhance the experience and make this a somewhat practical driver. I won't lie to you, getting in and out isn't particularly easy with the hardtop installed, but just make sure to do your daily stretches and you should be fine! So who is going to be the next proud owner of this BRG Spitfire?
Have something to sell? List it here on Barn Finds!