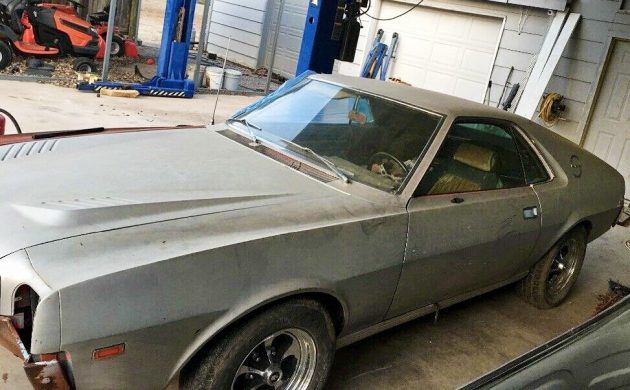 The '60s, what an incredible time in automotive history when virtually every automobile maker was diving into the muscle car market! The American Motors Corporation was no exception and they certainly came up with their fair share of good ol' American muscle. One of those AMC muscle cars is this 1969 AMC AMX Big Bad Orange project car located in Lawton, Oklahoma. This AMX is listed here on eBay with a Buy It Now price of $13.5k or you can make an offer.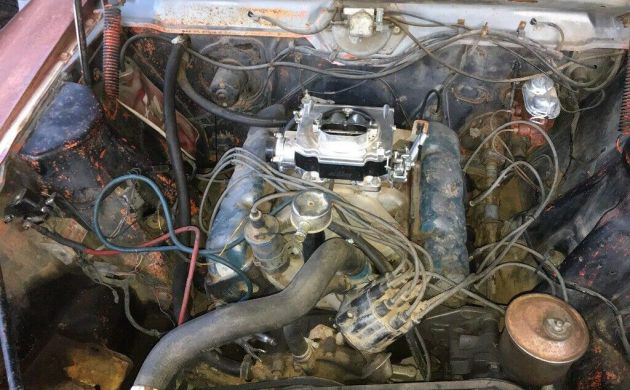 There's a replacement 360 motor currently installed and said to be in running condition. Some of the good news with this car is that the original 343 cubic inch V8 engine with the factory Edelbrock R4B intake manifold is available and goes with the car. There's no mention of the status of this engine, so I'd assume it will need to be rebuilt for a factory correct restoration. This is a 4-speed car with the 140 mph speedo and factory tach.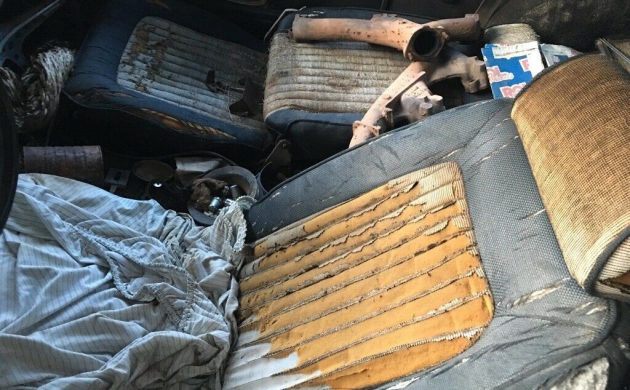 Overall, it looks like this AMX can be a decent candidate for a complete restoration. It appears that most all of the various parts and components for this car are present or accounted for, but there's certainly a lot of work to consider. The interior looks very rough and will need to be completely refurbished. The body is said to be completely intact with no major issues. My experience is that many of these project cars reallyneeds to be fully inspected when you're considering about taking on a project like this. In this case, it's just really hard to tell all of the issues with this car from the poor photos provided.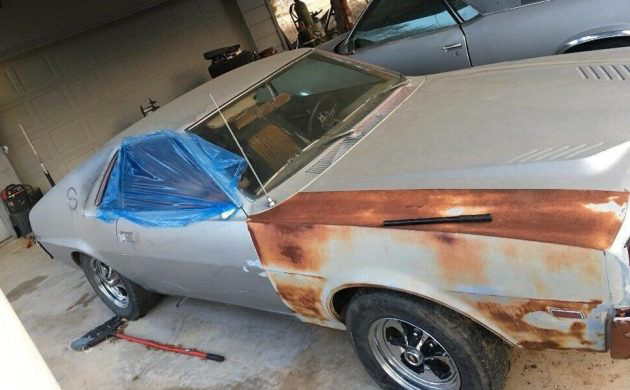 This Big Bad Orange AMX doesn't really look orange anymore, but I did notice remnants of the cool orange color in various places on the car. Big Bad Orange was part of the muscle car marketing strategy and it was one of those bold colors that were so popular at the time. So are you ready for some Big Bad Orange in your life? Does this price make any sense for a restoration on this AMX or what do you think you can get by with to get the deal done? Let us all know what you think of this Big Bad Orange AMC AMX.