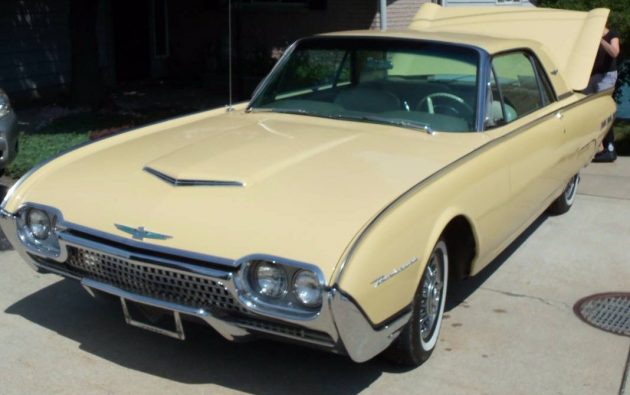 If I had to pick a favorite generation of Thunderbird (because who doesn't have a favorite generation of Thunderbird?) I'd probably go with the 1961-63 "Bullet Bird." I love how it marries totally of-the-moment space age design motifs with clean surface detailing that comes across as strikingly modern. If you're entranced by these big 'Birds—and in this case, you'd better be, because the ad doesn't give you much else to work with—check out this lovely custard yellow '62, offered on craigslist in Marysville, Michigan for $12,700.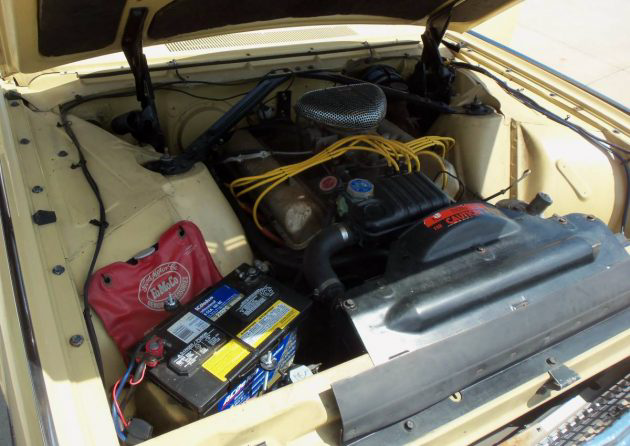 Many of the styling features of this generation Thunderbird give it a custom look, straight from the factory. This one has a mildly custom look inside the trunk, with an awful looking set of speakers, and under the hood, too, with an aftermarket air cleaner and bright yellow wiring adorning the 390-cubic inch V8. Whether there's any added go to complement the show is anyone's guess; the text of this ad is all of twelve words (which don't even form a complete sentence) and says nothing about whether the car even runs. I'm guessing that "is beautiful shape" is meant to encompass the car's mechanical, structural, electrical, and cosmetic condition in one elegantly brief, preposition-free clause.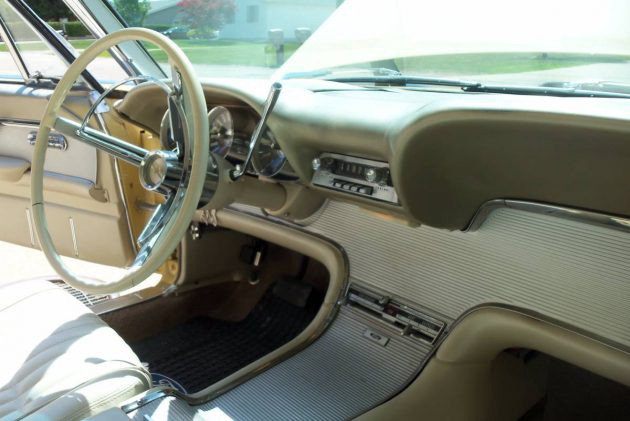 Beautiful shape certainly applies to the sweeping flight deck of this coupe, complete with swing-away steering wheel for ease of entry and exit. It's hard from a modern perspective, when every new car sold in this country has a dashboard that flows down into a console between individual front seats, to realize how ahead of its time this interior styling is—this was wild stuff in 1962. Also ahead of its time: the heavily padded dashboard, which wouldn't be mandated until several years later; a relic from Ford's failed 1956 "Lifeguard Design" safety package, perhaps?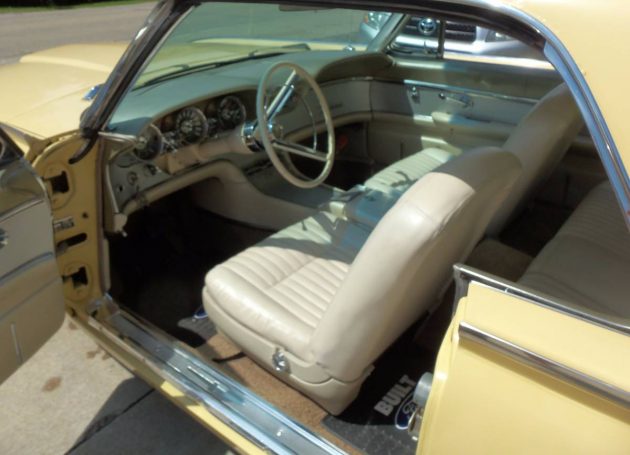 The rubber "Built Ford Tough" truck floor mats are a bit jarring, perhaps, but from the provided pictures, it's hard to see much potentially wrong with this Thunderbird, making all the more frustrating that there's no text to either explain what the pictures don't show or offer reassurance that this car's good looks aren't deceiving. It is a looker, though…what do you think—could this Bird of few words win you over?