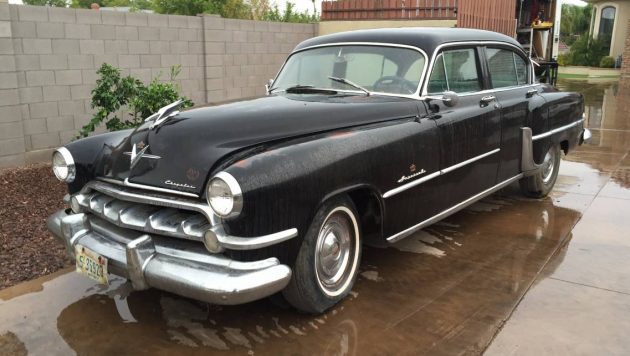 Chairman K.T. Keller enforced a conservative design approach to Chrysler Corporation cars after World War II. This traditional and somewhat boxey post war design style had run its course by 1954, and with exciting new designs known to be forthcoming the next year, this last year of more old fashioned Chrysler car designs was not all that popular when new, and has remained so among collectors as well. In 1955, Chrysler introduced the "100 million dollar look" to all its car lines, and proving that Americans liked a modern look, sales took off after the fairly disappointing sales record of the previous year.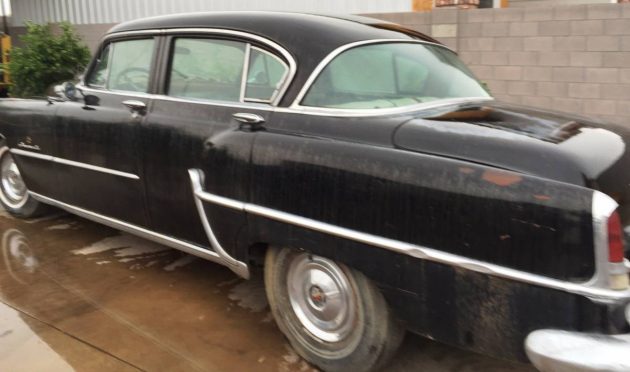 This 1954 Imperial four door sedan for sale on craigslist in Gilbert, Arizona, is an excellent representative of its model year. Imperial was Chrysler's luxury car, and was quite a large car. This C64 Custom Sedan, with a dry weight of 4,355 pounds and a 133.5 inch wheelbase, was the lowest priced Imperial, with a base price of $4,260, and was also the best selling Imperial for the year, with 4,324 units sold.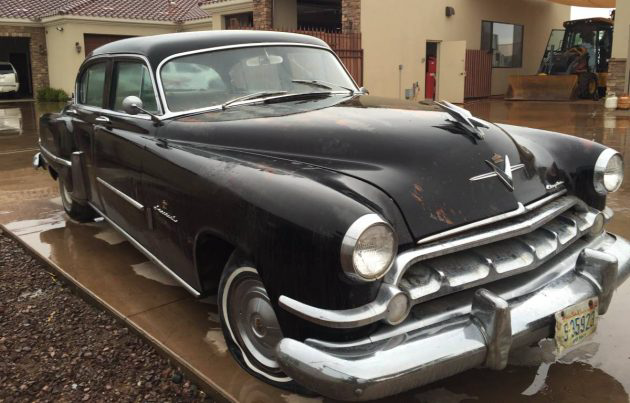 This big, conservative luxury car is equipped with Chrysler's famous 331 cubic inch hemi V-8, which came standard with a four barrel carburetor.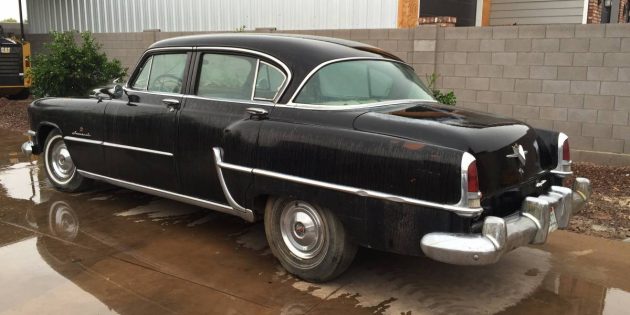 The seller says this car came from dry Montana and is said to be a one family owned car, but it has not run since being put away in 1989, so it will doubtless need a thorough going over before it will be a runner again. No photos of the engine are provided, and there is only one photo of the interior, which indicates it may need to be replaced as well.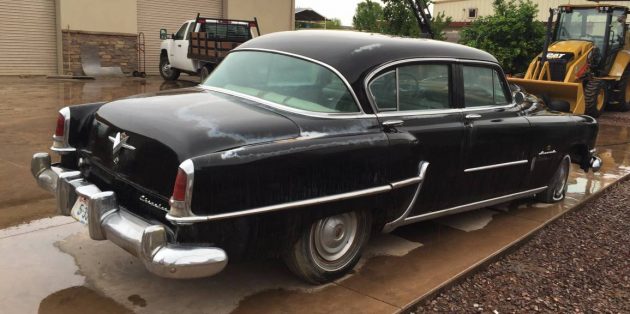 With all original paint that looks very good, and well equipped with power steering, windows and seats, this should be a very restorable Imperial.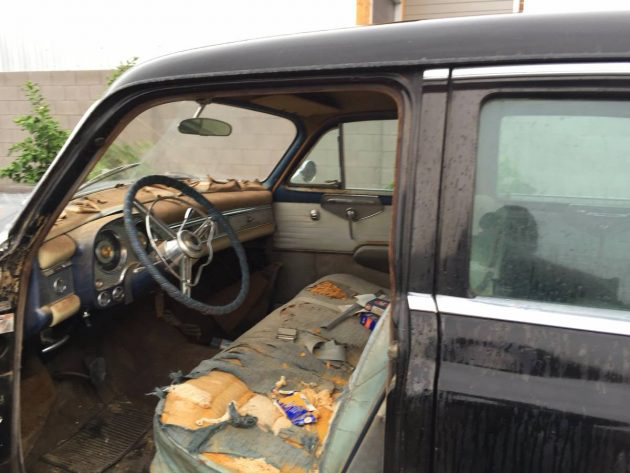 If this car's body is as rust free as it appears, with an asking price of $3,400, though even a driver quality restoration will be a lot of work, it seems this Imperial is well worth saving. I've driven large Chryslers from this era, and can attest to the pleasure they afford their owners. These cars keep do very well in modern traffic and can easily fit your entire family on any trip you might wish to take. I hope this nice Imperial will find a new owner who will be able to get it back on the road. Bring a large trailer if you want to go get it!