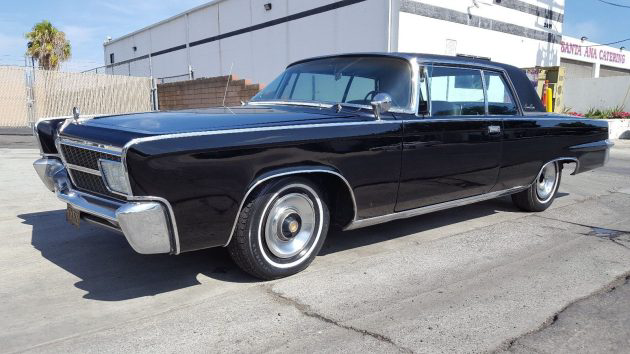 This somewhat menacing 1965 Imperial (note, not a Chrysler; Imperial was a separate brand at this point) should look basically familiar to fans of the Green Hornet TV show and movie, as it was used as the basis for the famed Black Beauty car (the real star of both TV and movies, as well as my Aurora Thunderjet 500 slot car track as a child). This one looks to be very solid and mostly original, and is up for sale here on eBay at no reserve, with bidding starting out at a downright reasonable $500! It's located in Santa Ana, California.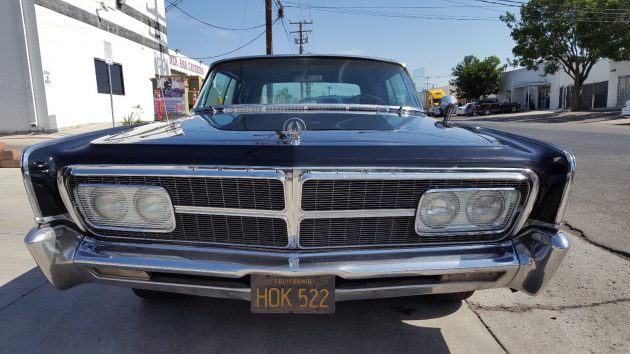 The seller states that they purchased the car five years ago with the intent of converting it into a replica of the movie car. Honestly, while that would be pretty cool, I'm glad they didn't start the conversion yet! What a terrific looking and yet somewhat intimidating front end. There's an extra set of those rare headlight covers in the trunk of the car as well. And what better license plate for a beautiful black car than a California black plate?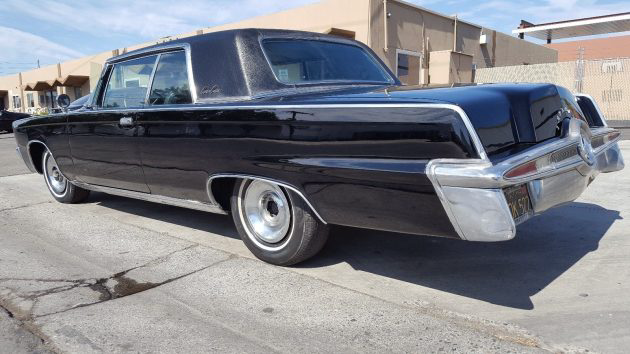 The current paint is estimated to be the only repaint by the seller, and it's in pretty darn good shape. There's a spot on the rear bumper where it appears that the chrome has peeled off, but apart from that the brightwork looks fine for a driver as well. I found these two decent wheel covers for sale here for only $38 so that you can replaced the damaged center of the left rear one.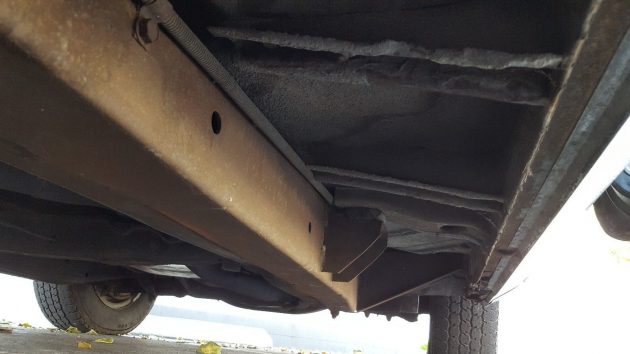 The underside of the body looks just as nice as the exterior panels. Ah, if only all classic cars spent their early lives in California, I'd have a lot less nightmares about rust!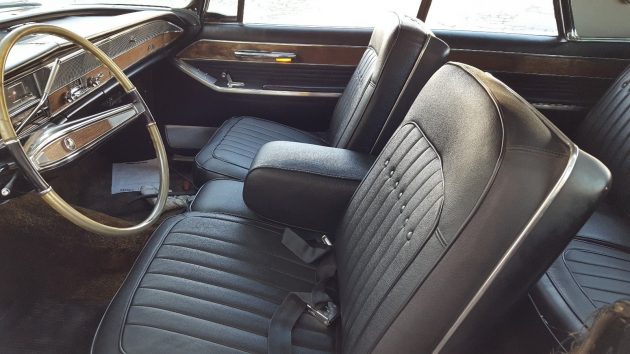 I'm not 100% sure of this, but I believe the interior has been reupholstered, and we're told that the power seats move as they should. However, the power windows aren't functional. Considering that none of them work, I suspect it's either wiring or fuse related, not motors. You can see one split in the center of the dashboard, but apart from that and some discoloration of the (real) wood trim and faded carpet, it really looks nice.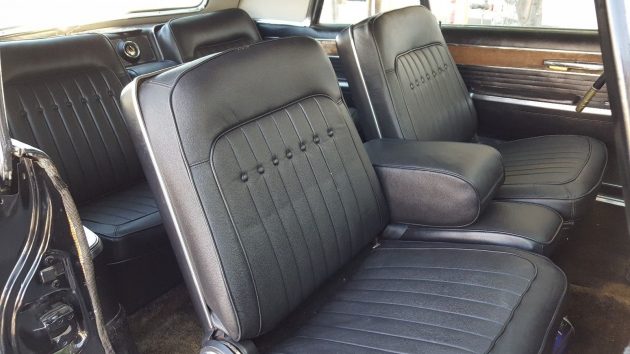 Here's one more shot of the inside. I'm glad that if it was reupholstered they did the rear seats to match (or matched them!) as well.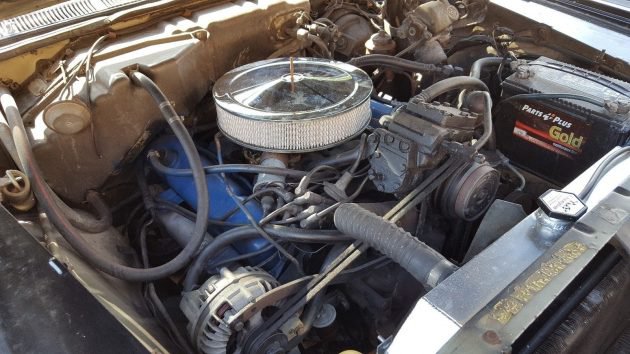 I was surprised to see the different color under the hood here; it's apparent that the car was originally a pale gold color rather than the black. However, as a fan of efficiency over originality in a driver-level classic, I'm happy to see what appears to be a newish aluminum radiator in front of the original, good running 413 V8. Did I mention that this car runs and drives well? Honestly, if this car were closer, I might be a bidder. What do you think? Any other Green Hornet, Black Beauty or even Kato fans out there?