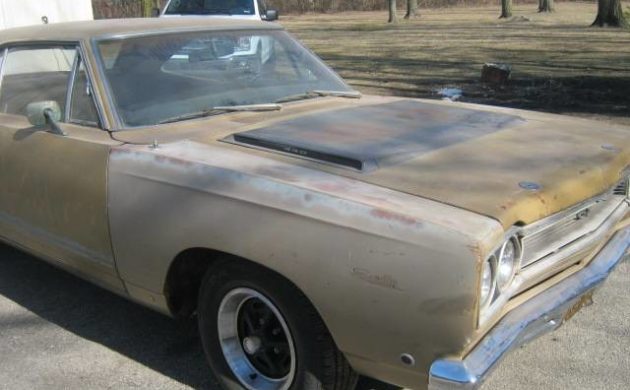 Based on the B-body platform Chrysler introduced the GTX as the "Gentleman's Muscle Car" seeking to add a bit of upscale luxury to its muscle car lineup. The luxury was provided by adding side stripes, tail fin brightwork, and chrome lipped wheels outside. Inside the Sport Satellite cabin included bucket seats, woodgrain accents on the dash and door panels along with chrome detailing, including the horn ring. The muscle was provided by a Magnum 440 cubic inch engine that could produce 375 horsepower. For an additional $546 you could check the box for the optional 426 Hemi that boosted horsepower up to a whopping 425 hoserpower. In keeping with the luxury theme, the famed Mopar TorqueFlite automatic transmission was standard although the 4-speed manual was available as a "no cost" option. If you like a bit of luxury with your muscle car then head to Toledo, Ohio to check out this GTX or see it here on craigslist where the seller has set a price of $12,500. Thanks to Ikey H. for the tip.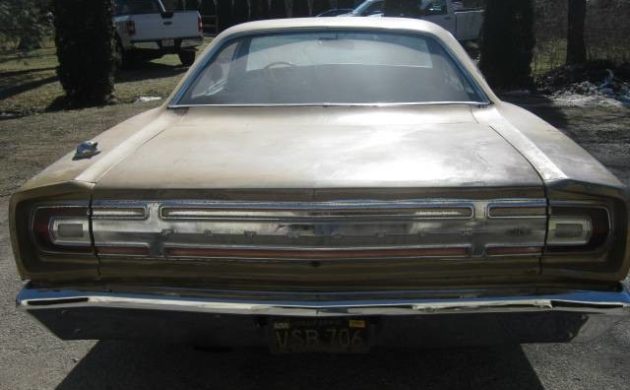 This California black plate has been hidden away for 46 years having last seen the road in 1974. The seller claims the car is all original and a true survivor with a mere 58,000 miles. Based on the appearance of the car and some of the fading that is present I suspect that at least some of the time the car may have been stored outdoors. There also appears to be some bubbling on the C pillar.  The seller does however state the "shock towers, floors and rails are very nice". Any potential buyer will want to perform a thorough inspection.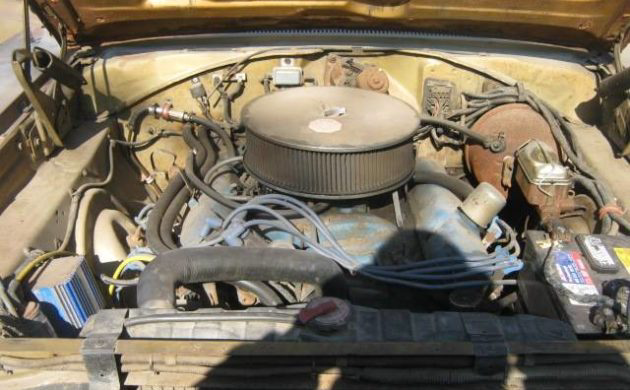 Under the hood we find the aforementioned 440 with the 4-barrel carburetor. Aside from the aftermarket air cleaner everything looks to be in order here. The seller states the motor runs well with no hint of smoke or knocking.
For a car of this age the interior presents very well. The carpet is holding up well with no fading and the front buckets are nearly flawless. There doesn't appear to be any cracks in the dash pad and even the wood accents appear to have weathered the years well. It appears the factory radio has gone missing in favor a two-post cassette player popular during that era. If you can't find a period correct replacement some nice aftermarket retro stereos with modern Bluetooth technology are available to at least complete the appearance.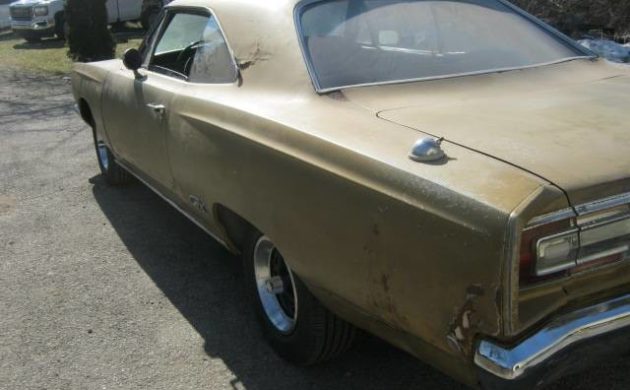 For all intents and purposes this seems like a solid survivor. With pristine examples selling in the low $40,000s, do you think this one is worth the asking price?
Have something to sell? List it here on Barn Finds!