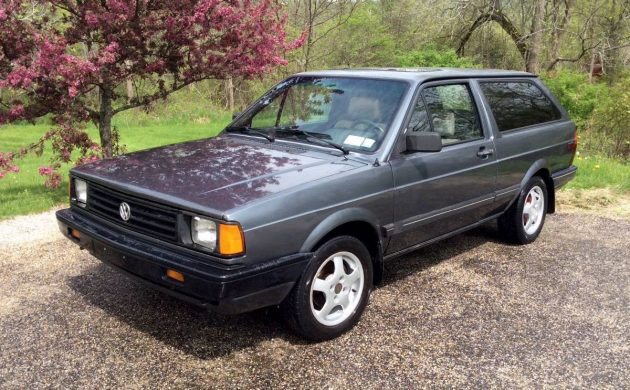 This Fox, located in Great Barrington, MA is in surprisingly good condition for a 1980's northeastern VW. Turns out it spent most of its life housed in a garage in Atlanta. That explains the rust free exterior and shiny paint. From what we can see in the one picture provided, the interior has emerged from the years largely unscathed as well. Find it here on craigslist with a $4,999 asking price.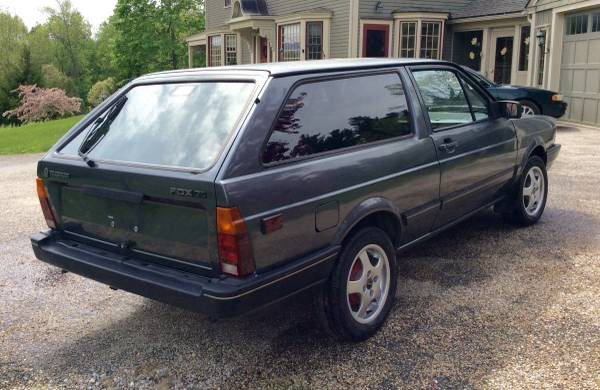 I have a soft spot for a square Volkswagen. My first car was a used 1980 VW Dasher diesel wagon with a 4-speed manual. Slow as a dog, but a great passport to freedom that sipped fuel and just kept on going. When it came time to replace the Dasher, I took a long hard look at the Fox. It was much quicker, though still not fast, and a great handler. In the end, I couldn't pull the trigger and accepted a donation from my dad in the form of a 1987 Buick Century wagon. I loved the Dasher. Surprisingly, I loved the Century even more but that is a story for another time.
Golfs and Jettas were getting pretty expensive in the late 1980s. The strong German economy was wreaking havoc on exchange rates. VW needed a cheap car to bridge the gap. Enter the Fox. Built in Brazil, the fox wagon, coupe, and sedan were brought to America in 1987 and lasted, largely unchanged, until 1993. Powered by a 1.8 liter inline 4 cylinder engine that pumped out about 80 HP the Fox wasn't fast, but it was fun with its standard 4-speed manual. I know that I thoroughly enjoyed my test drive.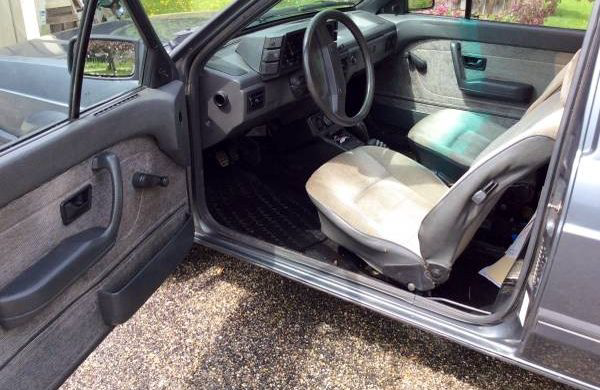 This wagon certainly looks lovingly maintained. The interior looks good aside from some saggy driver's seat bolsters. You've gotta love the window cranks and the tweedy looking door cards!
The engine compartment is clean and there is no rust on the strut towers. In fact, though the picture count is low, no rust is visible anywhere on the car. The driver's side door sill looks showroom clean. 
New, without options, this Fox would have set you back about $7,000 in 1987. The owner claims that it "runs like a dream" and it certainly looks great. Still, is it worth $4,999? I might be more tempted if I'd actually owned one back in the day. As it stands, nostalgia can only take me so far and $4,999 is too rich for my blood. Any takers out there?
Have something to sell? List it here on Barn Finds!