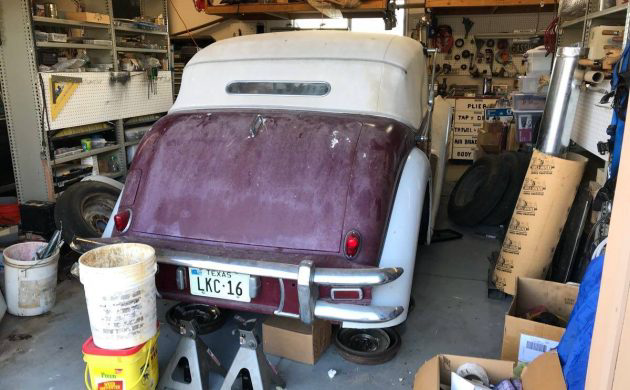 While this Jaguar Mark V Drop Head may not be the cheapest project car on the planet, the prices being achieved by well-restored examples may make this an interesting project to consider. Barn Finder Wayne A spotted this Jaguar for us, so thank you so much for that Wayne. The Jaguar is located in Reno, Nevada, and is listed for sale here on Craigslist.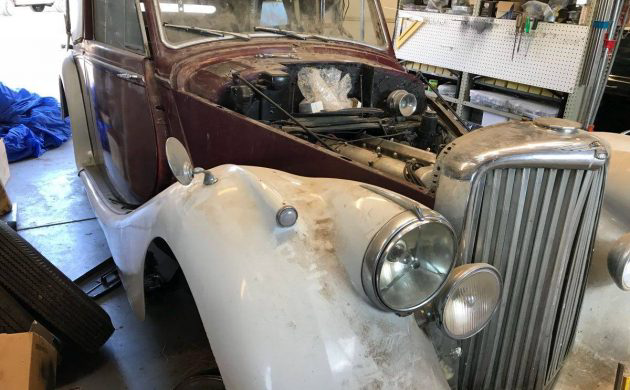 Not only is the Jaguar complete, but the owner states that he has a number of spare parts that will be included in the sale, although he doesn't specify what these are. When compared to its Saloon sibling, I personally think that the Drop Head is a much nicer looking car. The Drop Head lacks the heaviness in its appearance of the Saloon, but both are still attractive cars. This one looks to be a solid car, and it has been partially dismantled for restoration. Thankfully, it hasn't been completely dismantled, so it shouldn't be too hard to work out which part goes where.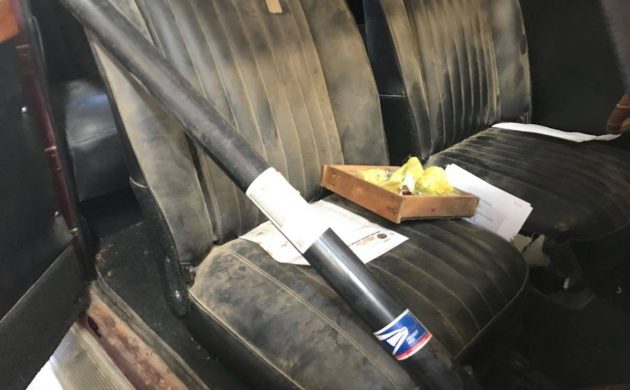 The interior of the Jaguar looks to be in remarkably good condition. The timber on the dash will definitely require some restoration work, but the leather upholstery on the seats and door trims looks like a good clean and some work with a quality leather conditioner would bring them up well. The soft-top also looks like it is in pretty decent condition, and would probably look good after a clean.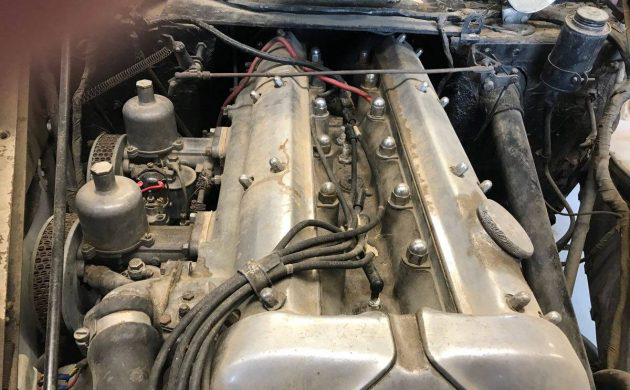 As far as vehicle originality goes, this is the area that may negatively impact the ultimate value of the vehicle. What should be under the hood according to the VIN plate is the 3,485cc pushrod straight-six engine. The car has been fitted with an XK DOHC engine, with a capacity of 3,442cc. The owner doesn't indicate when or why this change occurred, and while the replacement engine would provide increased performance, it is going to have some impact on vehicle value. The owner also doesn't indicate whether the engine either runs or turns freely. The transmission appears to be the 4-speed manual that was standard on the Mark V.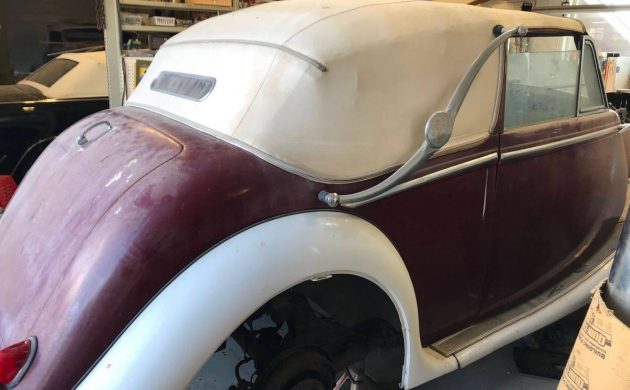 With the Jaguar Mark V Drop Head Coupe, the challenge is finding a nicely restored example for sale under $120,000, because that isn't going to be easy. The lack of the original engine is going to have some impact on the value of this car once restored, but how great that impact could be is a great unknown. The owner has set a price of $37,500 for the Jaguar, and I really can't decide whether or not it's a good thing at that price. What are your thoughts?
Have something to sell? List it here on Barn Finds!