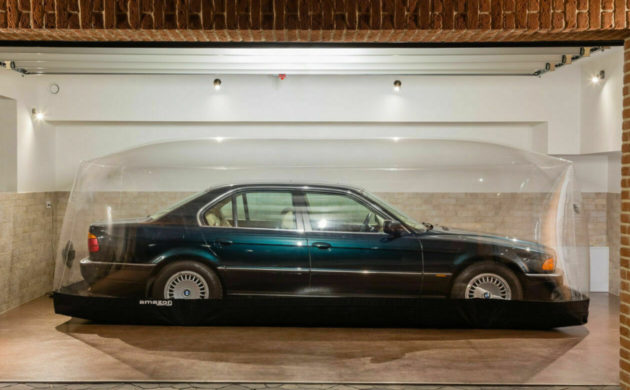 This 1997 BMW 740i in Gogolin Slaski, Poland is currently sealed in its own plastic bubble, where it has been isolated from pollutants and anything else that might damage it. After spending the past few decades of being protected from the world, it's now coming to market. A mere 0.3 km (fewer than 0.2 miles) have passed beneath this flagship BMW… ever. Over 35 bids here on eBay Germany have driven the market value beyond $48,000 EUR, about $52,000 USD. Some "preserved" cars fall prey to moisture and decay, but this gorgeous BMW retains the look of a showroom-quality time capsule from the prior century. Only minimal oxidation on the exhaust system suggests it was built more than a week ago. Thanks to our friends over at brosef in Germany for this incredible tip!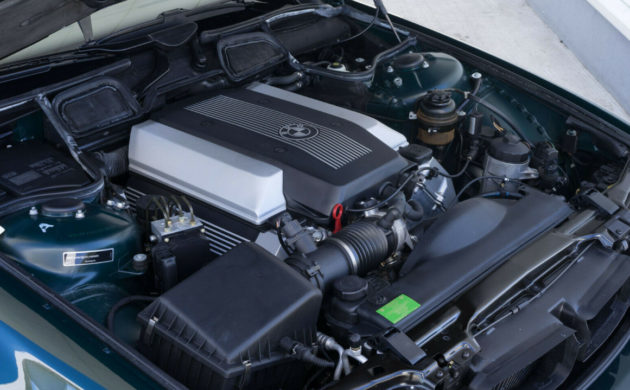 Photographs of the 740i might well have come from original sales literature. Finishes, plating, coatings, and paint rest indistinguishable from new. From the antiquated days before nearly all BMWs came with turbochargers and VANOS (variable valve timing), the 4.4L M62B44 V8 managed 282 HP and 310 lb-ft of torque. At full-throttle, you hear the satisfying basso V8 exhaust note and the delicious 32-valve, dual overhead cam alto, blending in operatic delight.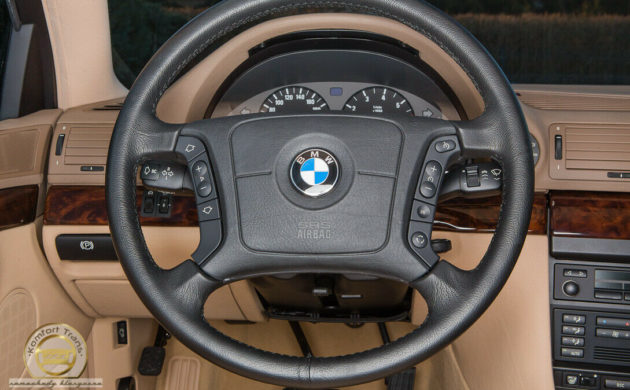 As BMW's banner-carrier, the 7-series delivers power and luxury in every surface, button, and control. Trees and cows perished for the owner's benefit, so pause a moment in their memory. This E38 BMW pre-dates BMW's often-maligned iDrive system, a powerful motivator for iDrive haters yearning to relive the days when controls presented themselves in an endless array of rectangular buttons… buttons you could simply reach out and press! Though plentiful and similar-looking, buttons have one strategic advantage over menus:  buttons do not move!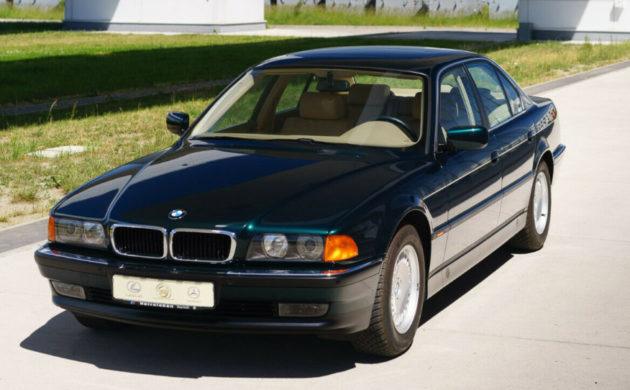 This rare picture of the cryogenically time-frozen BMW reveals a color combination to make any Jaguar owner proud. The metallic paint gleams. The virgin windshield rests in repose, unsoiled by stone, insect, or other airborne barbarism. Would you dare drive this museum artifact, or gently lower it into place with a velvet-wrapped forklift?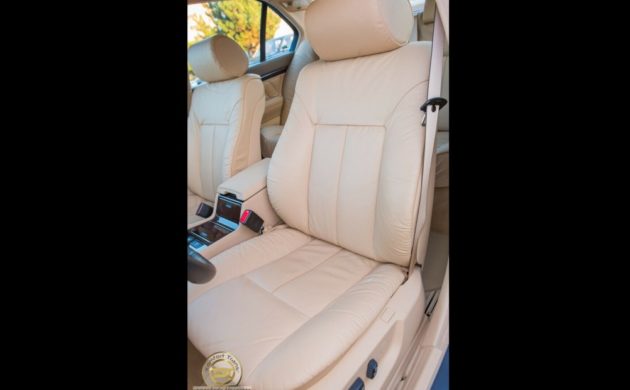 Supple leather steals the show in this, the money shot, the picture many sellers dread posting yet do so out of respect for the buyer. The driver's seat often betrays mileage not readily visible in paint or other interior surfaces, but this one has no stories to tell. No psychic flash awaits those who sully the new-born leather with a grubby finger. Prognosticators, be gone! Your powers are useless here. Only the new owner can fathom what glory might transpire when a carefully-chosen derrière rests upon this Teutonic Throne. Would you keep this masterpiece sealed up in its bubble, or let it fulfill its destiny as an automobile?
Have something to sell? List it here on Barn Finds!