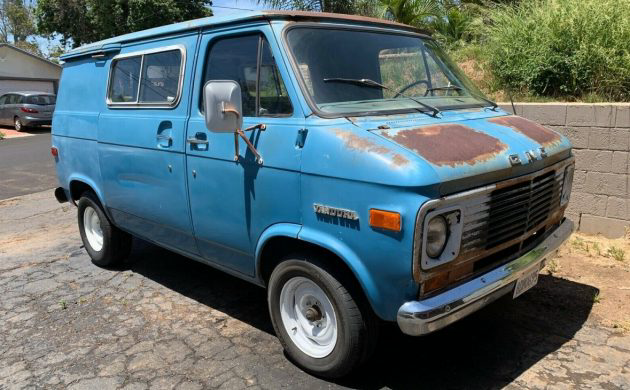 Full-size vans are part of the strong retro craze happening in the classic vehicle market. What once was groovy is now retro-cool and baby boomers are reliving their youth through vintage vans, campers, cars, trucks, and motorcycles. This GMC Vandura is from 1975 and looks like a pretty solid project. It can be found here on eBay with a buy-it-now price of $4,250. Located in Escondido, California, based on the lack of rust, I would say this van may have spent a majority of its life in The Golden State. Take a closer look at this Vandura!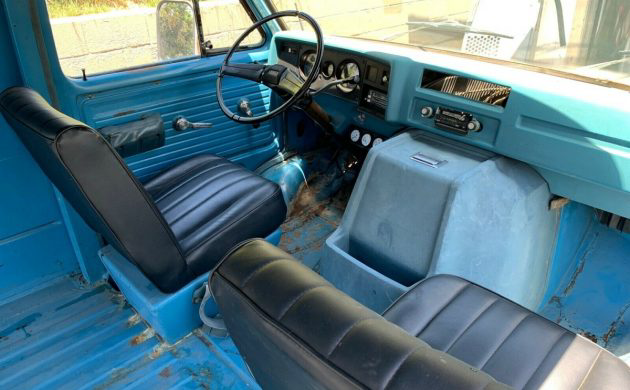 The interior looks pretty clean. Obviously, the plastic parts are sun-baked and faded, but overall, it doesn't look bad at all. The cargo area looks just as clean as the front. There are a spare dash cover and other miscellaneous parts, which is a bonus! Since there's no carpet, cabinets, or other furnishings, this one is a blank slate. What would you do in the cargo area to make it your own?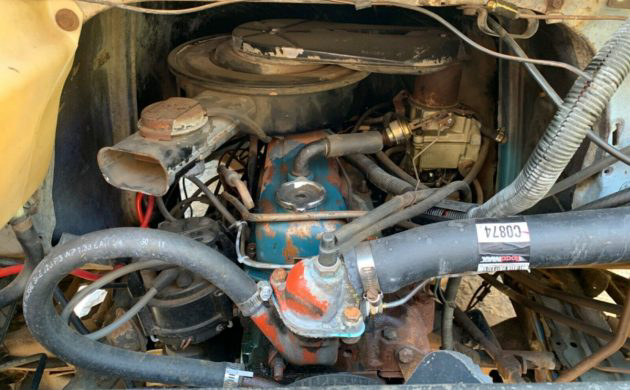 The engine is a 250 cubic inch straight-six that the seller says needs a little tuning but it runs, drives, and stops. The transmission is a manual on the column and the seller says they mainly use it on the weekends.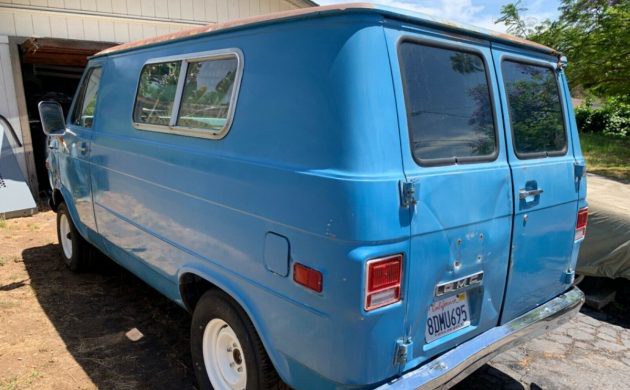 Obviously, there are a couple of big dings in the back and on the passenger side, but overall, you have to admire the original condition of this van. I'm sure it will find a happy home with a new owner who will enjoy taking their friends to the beach or camping. Do you have any adventure stories in a van similar to this?