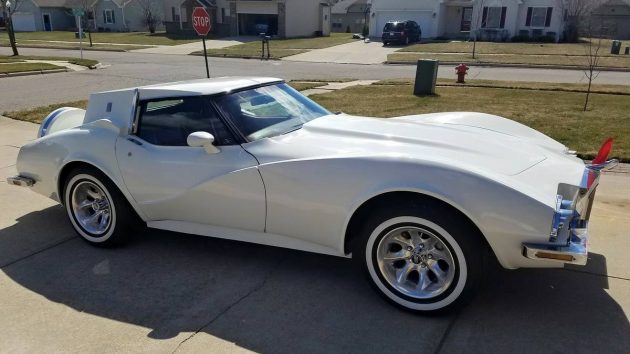 Uh, I'm speechless again. Yes, I realize that happened earlier this week as well with the former Spitfire, but see, as the resident defender on staff of the C3 Corvette, I just can't tear my eyes away from this Cabillista, despite wanting to very badly. It's listed for sale here on craigslist and was sent in to us by reader Clarke B., who must share my sense of the absurd. It's located in Tecumseh, Michigan and is priced at $20,000.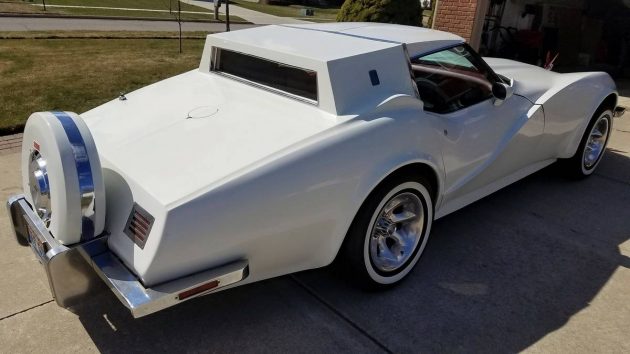 The Cabillista (Spanish for horseman/horsewoman) is very much a product of its time. Between 1977 and 1982, a customizer by the name of Les Dunham and his Dunham Coach Works (which apparently is still in business) customized approximately 50 C3 Corvettes into Cabillistas, which then were sold for $50-60,000 new. You can learn more about them on this page and this one. This page will show you some other Dunham custom work–you owe it to yourself to look at the Corvoardo movie car.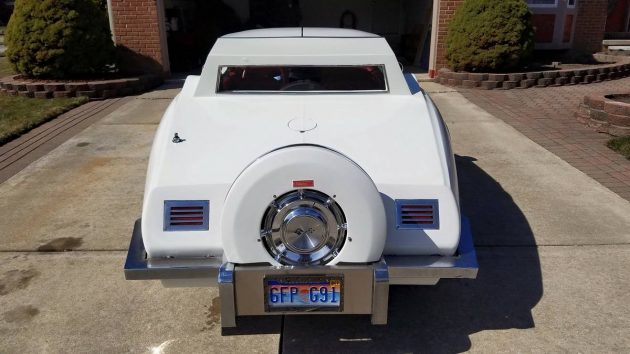 What can I say? The condition of the car is certainly very nice, at least on the outside, and we are told in the ad it only has 33,000 original miles. I'd love to hear some creative explanations in the comments for the low mileage total! Isn't that a late 50's Chevy wheel cover on the continental kit?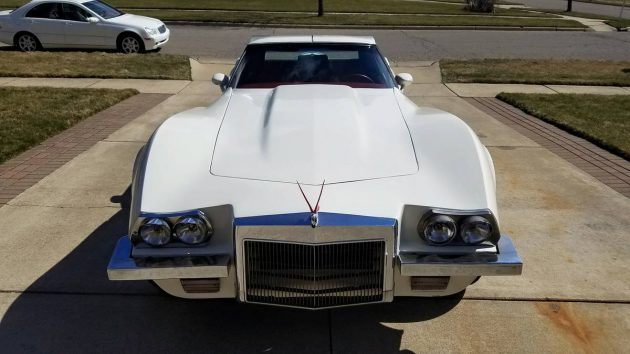 Some of the Cabillistas I found online have better integrated headlights, but I didn't find any others with the red-winged hood ornament this one has. I wonder if the wings light up?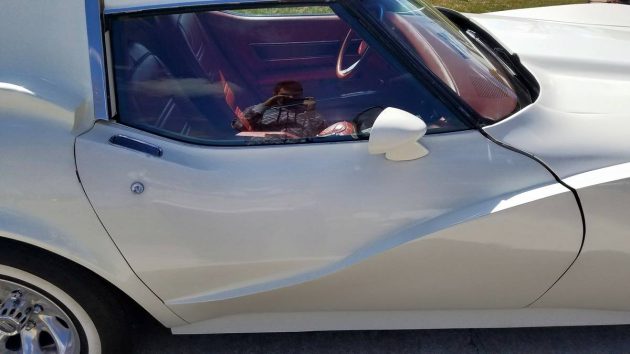 I wish we got to see the interior, but the seller does tell us it is completely stock, which seems to be largely true of the other Caballistas I saw apart from steering wheels and/or their center badges. The tires are new Goodyears and the car certainly appears ready to go; just imagine what a crowd this would draw at your next local Corvette club meeting! Share your thoughts in the comments.