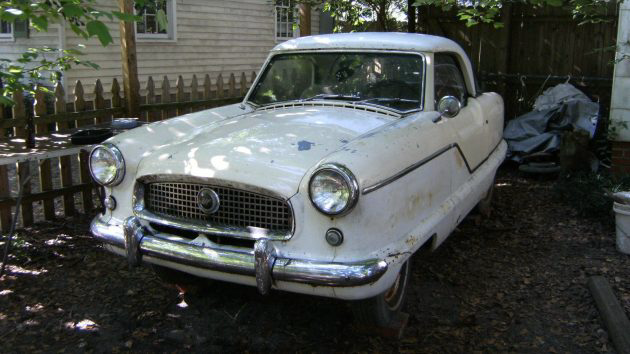 What a hoot! This 1958 Nash Metropolitan by the name of "The Minnow" (Gilligan's Island, anyone?) is running, driving, licensed and insured for street use. It's listed for sale here on eBay, with a buy it now of $3,000 but bidding starting at $500 with a reserve. You can pick it up and sail it home from Savannah, Georgia, which conveniently enough is a seaport.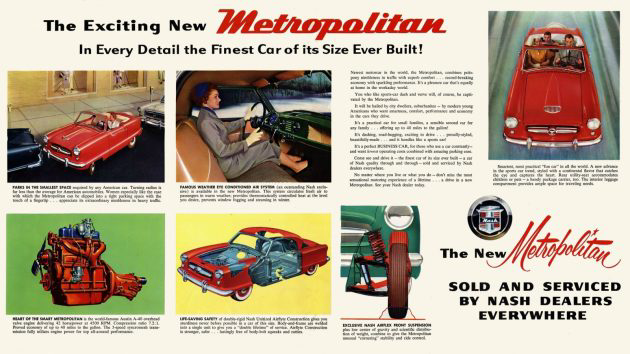 image courtesy of oldcarmanualproject.com
As you can see, Nash has some huge plans for the Metropolitan. It was actually manufactured by the British under contract, and you can find a lot of Austin and Morris parts under the skin, including a derivative of the B-Series engine that was used in the MGA and MGB. While 1959 was the best selling year for the little Nash, 13,128 were sold in 1958, with this one being produced in March of that year according to the VIN.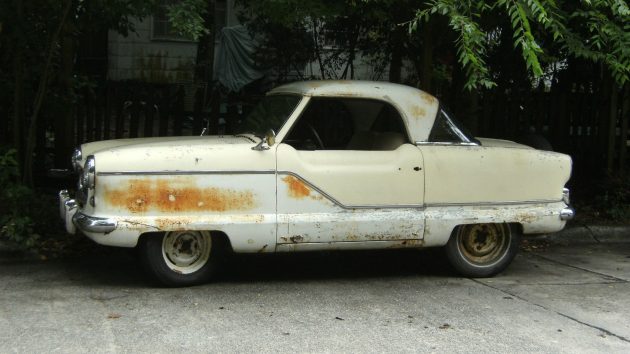 The seller tells us that the bottoms of the doors are the main rust issue, but the car comes with some extras (presumably in better shape). The ad also states that many spares come with the car from a scrapped Metro such as bumpers, doors, glass, door handles, trim, and seats, and that the seller has removed the rear seat of this car to fit their dogs in (but it's included as well) as they drive around the neighborhood.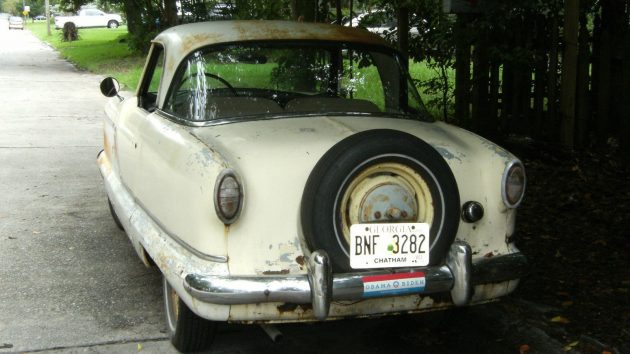 The seller also mentions some recent maintenance work, including a fuel pump, shifting bushes and spark plugs, but tells us the brakes are currently "grabbing somewhat." I did look and find a complete disc brake conversion setup from a Metropolitan restoration parts place, but it's about half of what this car is going for. There was another setup on eBay that had sold already for $661, and I'm wondering looking at the setup whether or not most of it is straight MG Midget/Austin Healey Sprite parts, in which case you could buy a tired car for what the setups are going for! In any case, I think I'd look at what was there first, because I'm not even sure discs are necessary if you get the drum system working well–you're not going to set any speed records in "The Minnow" anyway! Do you want to be a castaway?