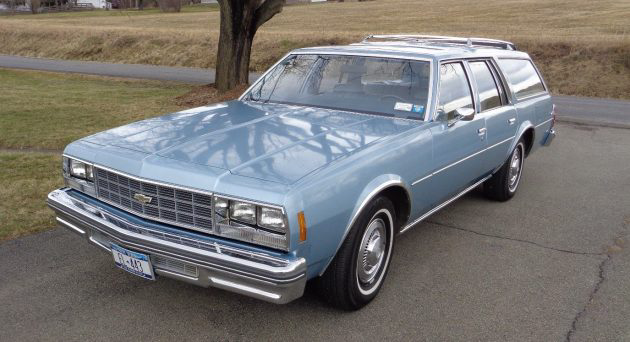 So, a little bit of history: there are areas in the Catskill regions of New York State where you can still find the remnants of once-grand resorts where wealthy New York City residents would retreat on the weekends. Some of them preferred private homes to hotels, but the point is this: it was a bit of a playground at one time for folks to escape the congested streets of Manhattan. This clean 1977 Chevy Impala wagon here on eBay has been a summer car all of its life in that region of the state, and wears only 30,454 miles.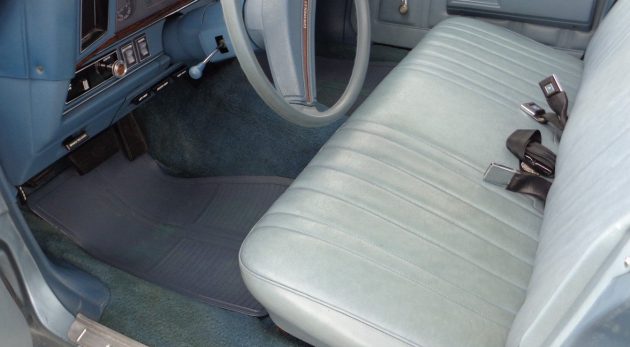 The interior certainly looks like one that belongs to a car that saw only limited use, and supposedly was never driven in winter. The Impala resided primarily in the Catskill region with its first two owners, both of whom used the wagon in the same fashion. The third and current owner has maintained it as a hobby vehicle and as a survivor, choosing not to mess with a good thing. Interestingly, this Impala is a factory radio-delete, non-A/C car, the latter of which makes sense if the car was used primarily in the cool mountain regions.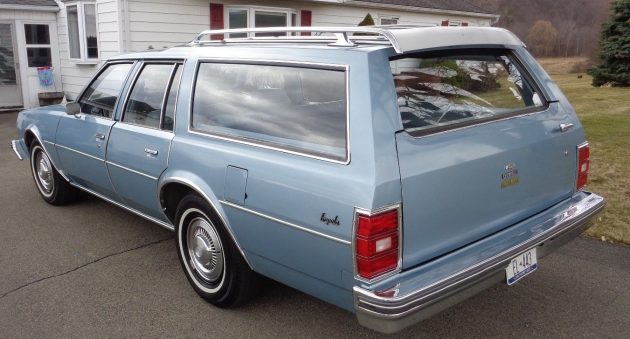 That's not to say it wasn't outfitted with some good options. It features power steering, brakes and a tailgate lock. The roof rack also an add-on, along with the color-keyed floormats that still appear to be in great condition. The body looks fantastic and I can't see any obvious areas of rust, which doesn't surprise me considering the seller mentions it was never used in the winter – just a summer-use-only family truckster. The seller claims he bought a variety of new parts to prepare it for driving tours, but has never had cause to install them.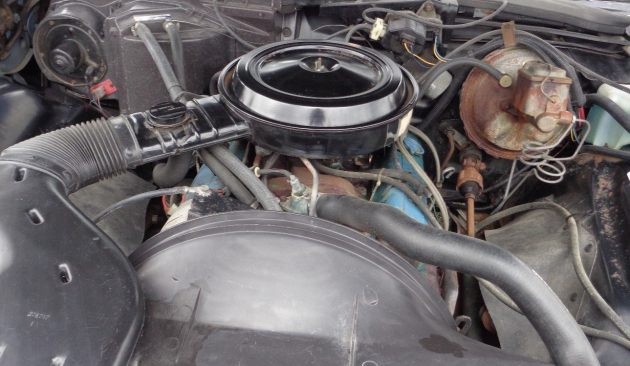 Still, I wouldn't hesitate to swap in new hoses and the fuel pump, just to be on the safe side. The engine bay does look freakishly clean for a vehicle this old. Even if it was only used in one or two seasons a year, the Impala still has enough mileage on it that a negligent owner could make his or her presence known through cosmetic neglect. But given the impressive condition of the car and the seller's enthusiasm for this survivor-grade Impala, I'd say it's been in good hands most of its life and should clear the reserve price soon. Bidding is currently over $6K and unmet – what do you think it will do?