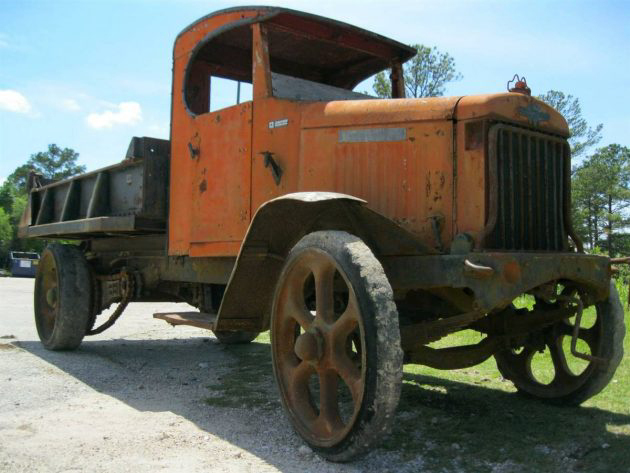 This old truck probably doesn't run, but if it did it would likely smoke. Rather than provide any details in his craigslist posting, the seller chose to instead, well, rattle on about how much money one can make restoring and flipping this truck and he even guarantees the buyer will double their money. The asking price is $12,900 so that's hard to imagine anyone willing to pay $26,000 for this old truck, even restored. But that's OK, the seller guarantees it!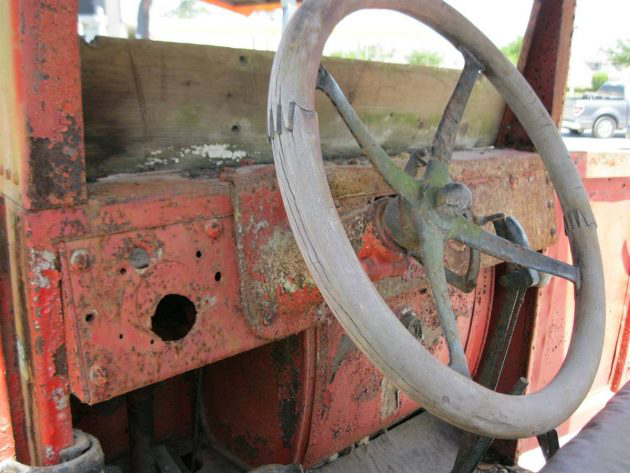 The steering wheel rim will need a little help, but the dash will only take a little sandblasting and paint.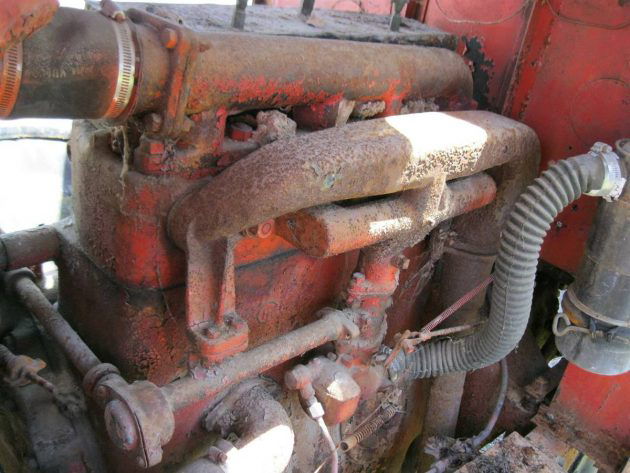 There's no word on the condition of the engine. Judging by the overspray on the hose, this engine has been painted since that hose was changed. The engine does look complete and hopefully, it's not frozen.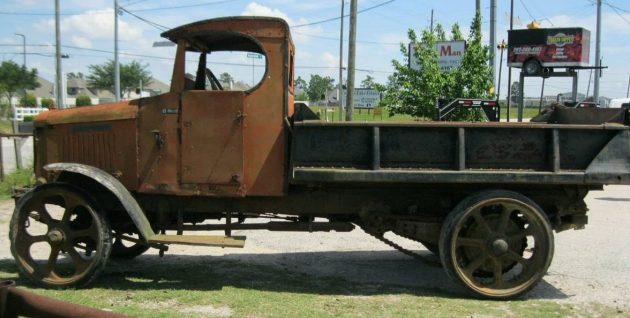 Can anyone see this dump truck in their future? I certainly hope it can be saved but it's hard to imagine a use for this old truck except in a museum or as advertising. It would be great to hear it running and hear those solid rubber tires rolling over the pavement but it would take a lot of work to get it there. Just hauling it home from Houston would be expensive.