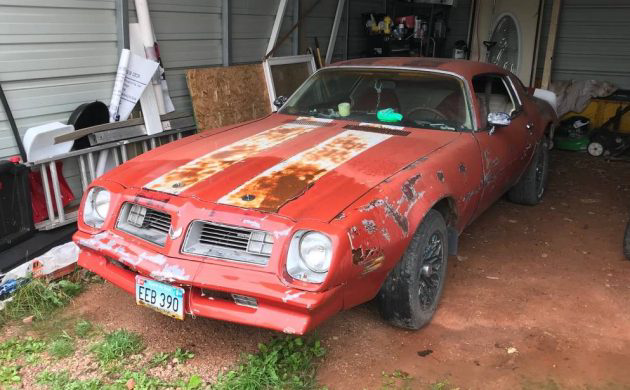 Inexpensive project cars tend to get snapped up quickly by eager buyers. I suspect that this will be the fate of this 1975 Pontiac Firebird because it does have a lot going for it. When you look past the sad exterior, what you find is a complete car that runs and drives. The fact that the engine bay houses a 455ci V8 is a bit of a bonus. If that sounds like a winning combination to you, then you will find this classic located in Black Hawk, South Dakota, and listed for sale here on craigslist. Hand the owner a mere $2,500, and you can take this one home.
Let's face it; if you are going to pay $2,500 for a Firebird, then you aren't going to be buying one in Concours condition. This car is no exception to that rule because it is going to take a lot of work to whip the body into shape. The Buccaneer Red paint is well past its prime, and the panels have some rust that will need repair. The photos aren't the best, but it looks like the lower rear quarter panels will need work, and that means that the area around and behind the rear valance is probably also afflicted with rust. The owner makes no mention of rust in the floors, so all we can do is cross our fingers on that one. The surprise for me is how clean the rockers, lower fenders, and the corners of the doors appear to be. There is surface corrosion appearing from under some of the trim, so there is the chance that some nasty surprises are hiding out of sight. There is also evidence of plenty of Bondo around the car. This could indicate prior accident damage, or it could be a sign of rust that has undergone repair at some point. The Pontiac is fitted with honeycomb wheels, but these would benefit from some restoration work.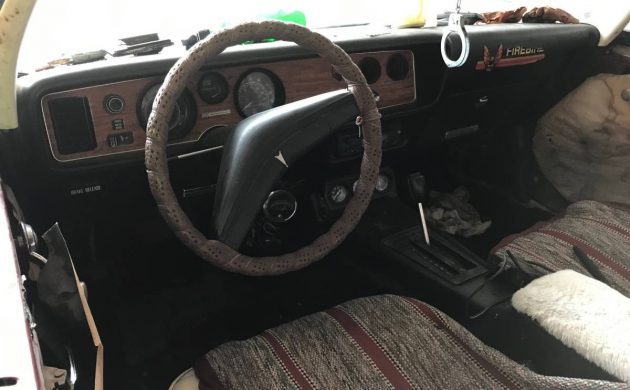 When you take a look inside a classic like this, and the first thing that you spot is handcuffs, that has to be a worry! Once you look beyond that little surprise, you find that the interior does have its positive points. Several items are sitting on top of the dash, but it seems like the pad might be in good condition under those items. The same would appear to be true of the dash itself and the console. The fluffy cover on the armrest is something that I could do without, and there will be plenty of other items that will require replacement. A trim kit would probably be the sensible option here, and these sell for around $1,500. Aftermarket items include a set of gauges, a tach, and a radio/cassette player. The interior isn't loaded with luxury appointments, although it does look like the car rolled off the production line fitted with air conditioning.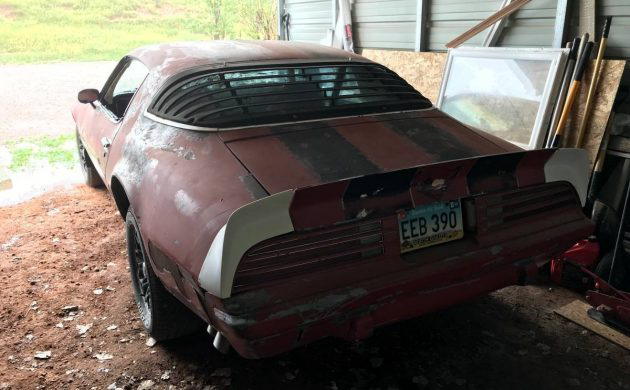 The Firebird's strongest selling point is the 455ci V8 that resides under the hood. Isn't it a shame that the owner didn't include a photo? We gain no indications about what the specifications are of the engine, or whether it has received any performance upgrades. What we do know is that it is hooked to a 3-speed automatic transmission. The other thing that we know is that the Pontiac runs and drives. The owner doesn't indicate how well it performs either feat or how close the vehicle is to being roadworthy. I think that if you are serious about buying this car, picking it up on a trailer would probably be a wise move.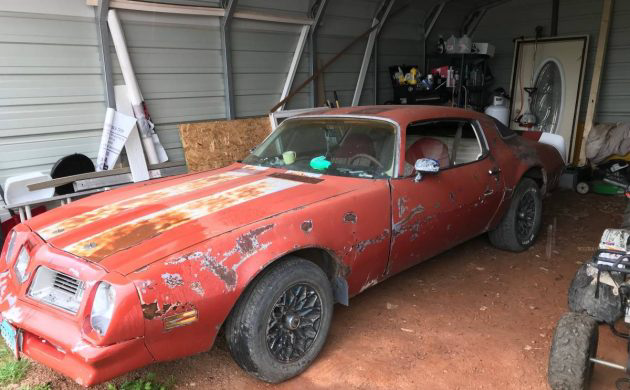 I would love to sneak a peek under the hood of this Firebird. I'd so love to know more about that engine, and whether the vehicle has any significant rust issues hiding below the surface. There is no doubt that this is a cheap project car. Even if it isn't viable, a patient person could probably part the car out and make their money back. That means that it could also serve as a donor car for another Firebird restoration, which is something to consider. So what do you think? Is this a project, or is it parts?