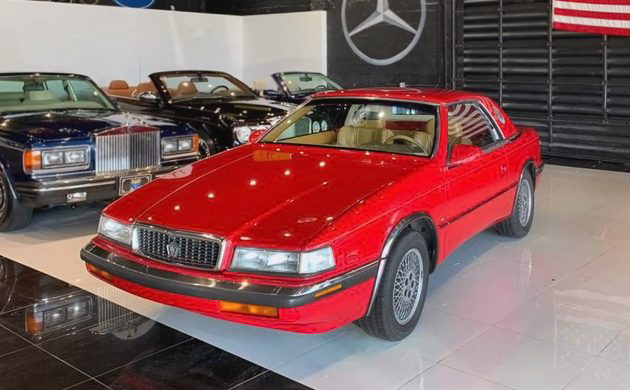 Here's another in our Cheap Exotic series. It's a shame that these cars weren't ready for the market before the new LeBaron was, I think it could have made all the difference. As it was, people couldn't see paying over twice as much for a car that looked basically the same as a LeBaron even though they were totally different. This 1990 Chrysler TC by Maserati can be found posted here on craigslist in Adventura, Florida and the seller is asking $3,500. Thanks to Rocco B. for sending in this tip!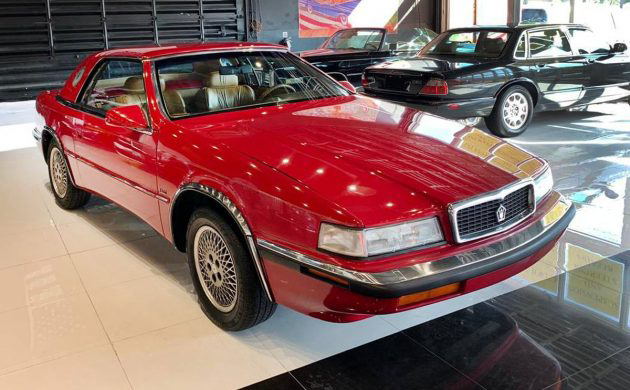 At an equivalent of $70,000 in 2021 dollars, this was not an inexpensive car. I would love to have a crystal ball to see if Chrysler and Maserati could have had better luck with these cars if they would have hit the market for 1987 model year when the Cadillac Allante did, a car that the Chrysler-Maserati team had in its sights. General mismanagement and bickering reportedly caused most of the delays, go figure.
$3,500 seems like a good price for a car in what appears to be in almost excellent condition, that's just 5% of its original cost in 2021 money. If I wouldn't have $1,500 in shipping costs I'd jump on this one, I've always wanted one for the unusual factor. Or, fly in and drive home, hmm… They were only made for the 1989, 1990, and 1991 model years, coming out in late-1988 instead of for the 1987 model year as originally intended.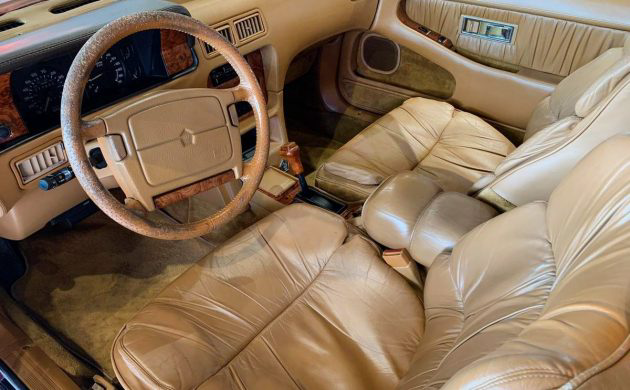 The interiors were more Maserati-looking than Chrysler-looking as you can tell from the classic loose-wrinkle (I just made that up, in case you were wondering) leather seats and door panels. The steering wheel has seen better days, maybe the hot Florida sun cause it to deteriorate but that shouldn't be a daunting fix for any halfway-decent interior shop.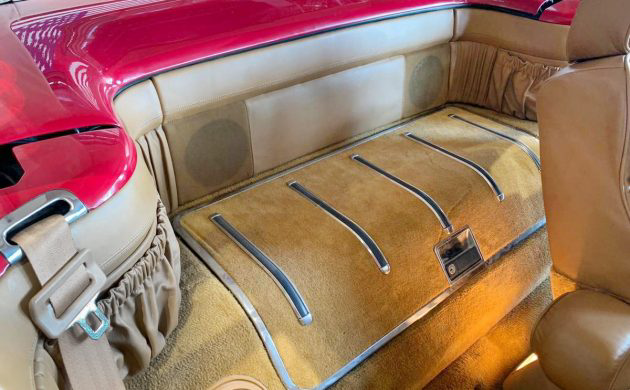 This car has no back seat, but more of a spot for luggage, groceries, or maybe a set of golf clubs or something. The Infinity stereo was really something three decades ago and it appears that there is a Kenwood… something, a Bluetooth maybe? I don't know what that is but I'm sure it's a nice techno-upgrade from 1990 technology.
The engines were initially a 2.2L intercooled turbo-four with 160 hp and 500 cars received a Maserati 16-valve head version with 200 hp. Those are the ones to have today, they're the rarest and most desirable for collectors. This car has a Mitsubishi 6G72, a 3.0L V6 which is a good engine but it had a mere 140 horsepower, not exactly exotic car territory. The seller gives us almost no information at all other than it's a good weekend car and it has 77,000 miles on it. Have any of you owned one of these unusual cars?