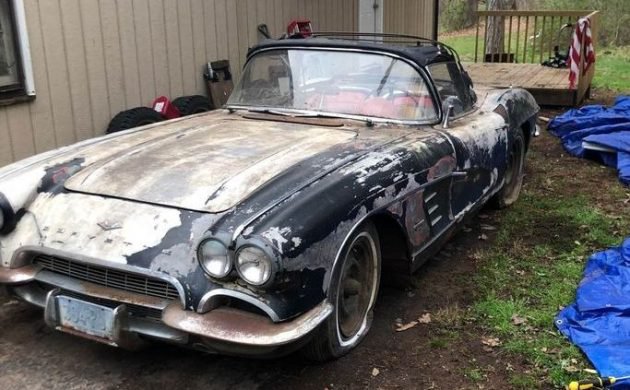 Seventeen grand may not seem cheap when we're talking project cars but it might actually be a bargain price for a C1 Corvette. Let's take a closer look at this 1962 example and see if it's a good buy. This car is going to need a full restoration but when perfect ones can go for close to six figures, any project is worth some consideration. It's located in Wallingford, Connecticut and is listed here on Facebook. Thanks go to Peter R for sharing the tip!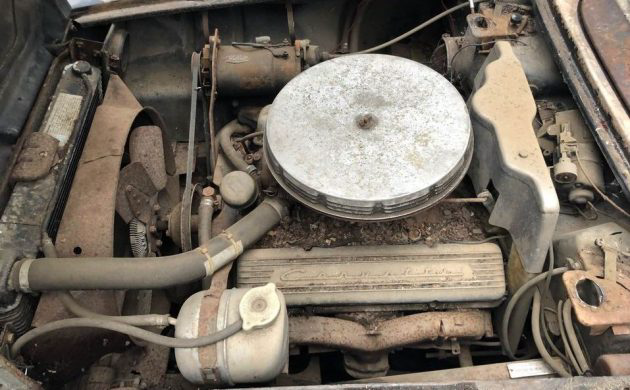 The 327 V8 was the only engine choice available. You could get it in various states of tune with the top dog fitted with fuel injection. This one is obviously not a fuelie but it could be one of the higher spec engines and that would affect the value. You could get 250, 300, or 340 horsepower engines depending on what carb and and cam where fitted.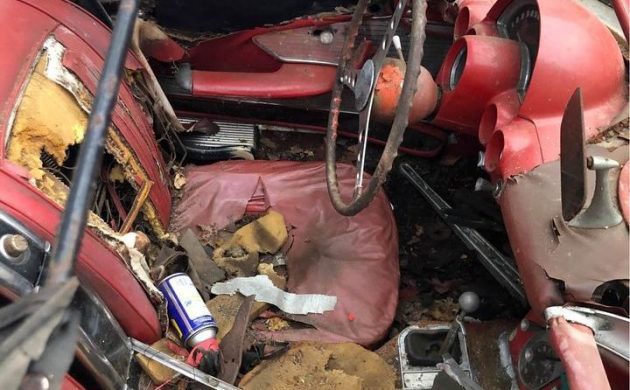 The interior is toast on this one but we can tell that this is a manual transmission car. I can't tell it that's a 3 or 4-speed shifter sticking up out of the mess though. The 4-speed is obviously preferred but there weren't a lot produced. The black over red color combo could look amazing once the car is fully restored. It might take a while to get there though.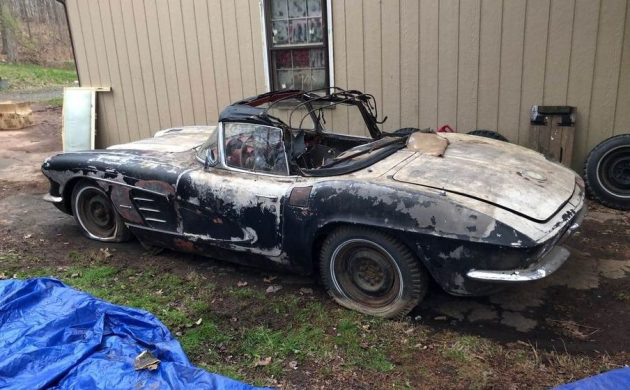 The fiberglass body can't rust but that doesn't mean the metal frame underneath is immune from the nasty stuff. The seller doesn't give us much information about the car but at least they are honest and point out that the frame has rot. Perhaps it could be patched up or maybe a replacement frame could be sourced. That might be a deal breaker though. What do you think? Is $17k a small price for this big project?