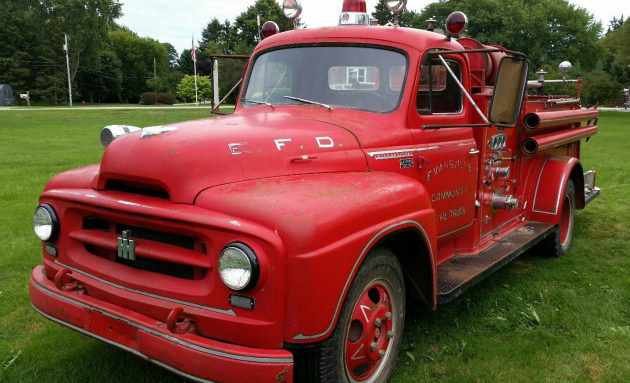 There are often well maintained low mileage fire trucks for sale. They have usually been kept inside, are not often rusty and usually priced very reasonably. The problem usually is, what can you do with a fifty-foot long vehicle? Here's an International based on the R series truck that while it won't fit in your garage, it's not a half a city block long. It's listed on eBay for $6,800 in Pleasant Prairie, Wisconsin.  It sat for many years, but the seller had it running and driving last year. It looks completely original down to the pin stripes.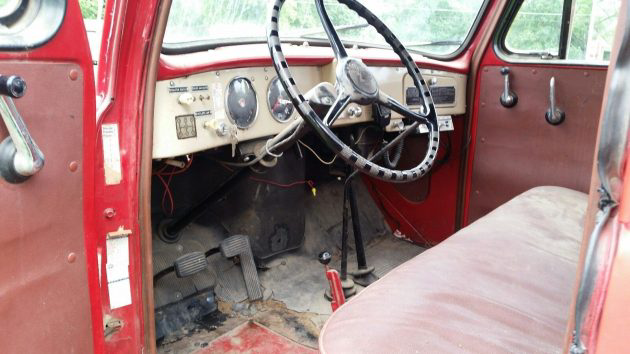 Inside is exactly what you'd expect to see. It's well worn but all there. the turn signal switch is the only obvious addition. Hopefully, it's all as solid as it looks.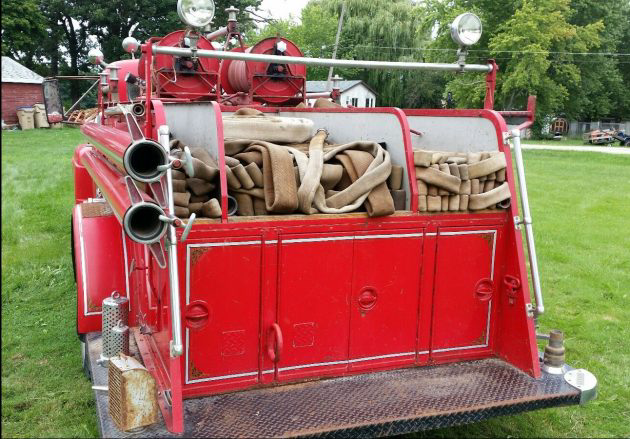 This old engine looks like it's ready for a fire. Those hoses have likely rotted away and can't be trusted. The pump might even work, it did last year. There is potential here I think. The seller suggests rat rod, but I'm not seeing it. Some theme park might even want it, but as a fire truck, likely just parade duty. Otherwise, with some serious mechanical upgrades to the engine and brakes, a cool car hauler perhaps. Do you think there's any potential for this old truck?
Have something to sell? List it here on Barn Finds!