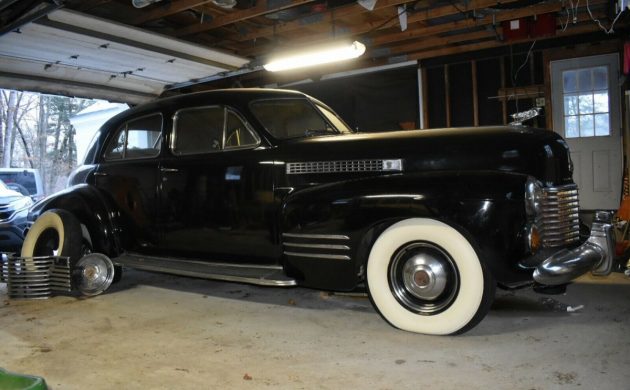 In the prewar era, Cadillac had a reputation of producing one of the finest luxury cars available, with the craftsmanship, ride quality, attention to detail, and general fit and finish second to none. This fine example of a 1941 Cadillac 62 four-door sedan is listed here on eBay. Located in North Smithfield, Rhode Island, it has not met its reserve with an opening bid of $8,000 and 6 days remaining at the time of writing.
This appears not to be a restored car, but rather a very nice original survivor. An estate car, it is being sold by the nephew of a deceased Uncle. Listed as his former prized possession, it is sad the car is looking for a new owner rather than staying within the family.  However, in these circumstances, difficult decisions have to be made, and selling may have been determined to be the best solution.
The mileage is listed as 23,000. That is super low and some interior wear like the steering wheel doesn't seem to coincide with this mileage claim. However the car is almost 80 years old, and time does take its toll. It is just too nice for 123,000 miles. Overall the interior is in very good shape with the exception of staining of door panels. The display on the dash may be some sort of memorial to the late uncle.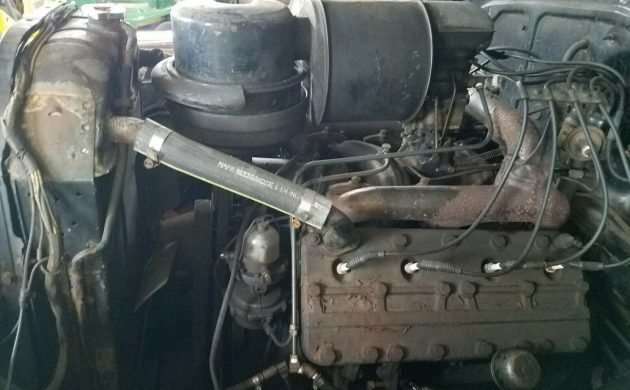 The car ran when parked, as is the story with all cars. However the car doesn't look like it had been sitting for long, but a quick verification of turning the engine over by hand before starting might be in order. It looks like the engine has never been disturbed, so one might expect the 346 V8  to start right up with a new 6-volt battery.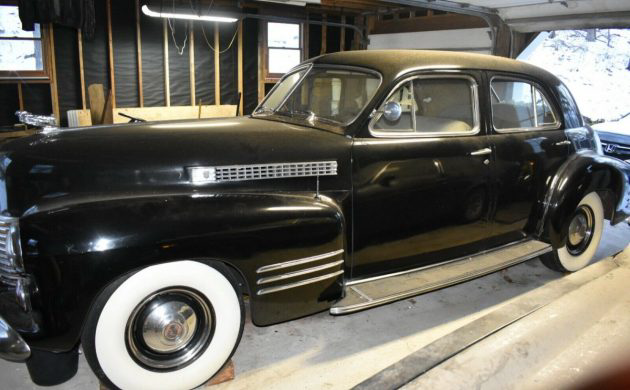 The trim is not perfect, some pitting can be seen, there is minor rust behind the grill, but again this is a survivor and not a frame off restoration. It was most likely painted at some point, there is a nice shine and the reflection of a Cosworth Vega can be seen in one of the pictures! The wide whitewalls appear to be the real deal and not fake inserts, the tires look almost new. The first year for an automatic was 1941, but this one doesn't have it, it has 3 pedals.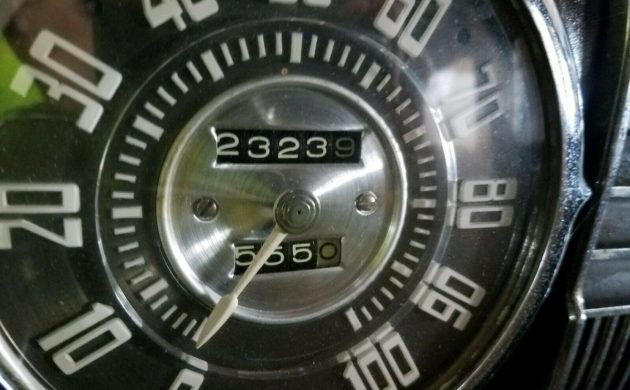 Overall this a very nice car which I'm sure suited the previous owner just fine. It seems cars like this are sometimes best kept original just to preserve history for future generations. I myself would love to have a ride in it as is, just to experience its fine reputation. The seller claims to have a low reserve, but with no activity at this point do you think it will be met?