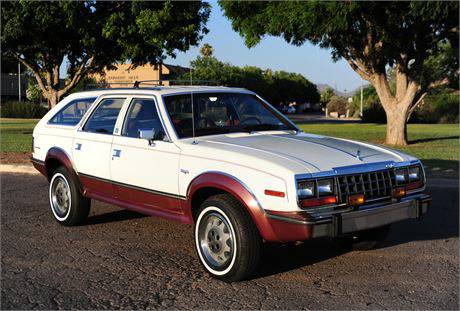 I have a thing for AMC Eagles. Although very similar to Hornets and Concords, Eagles are really the only AMC product that gets me truly excited. They are well-built cars with a bulletproof engine, complete with their own unique history and an incredibly wide variety of body styles available. There was an Eagle for every consumer, and in my opinion this car alone should've saved the company. This particular Eagle wagon has been an Arizona car since new, which would explain how nice it is, but makes me wonder how the exterior plastics are. This Eagle looks like a nice driver, and can be found here on craigslist in Las Vegas, Nevada with an asking price of $8,500.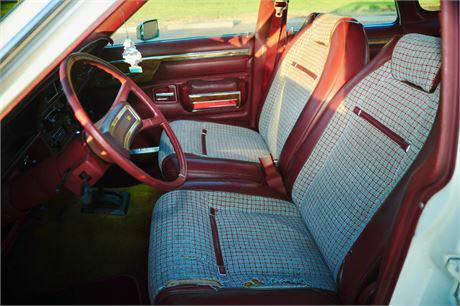 There are really only 2 kinds of Eagles available for sale at any given time: the kind that is $3,000 and up, and the kind that is under $1,000. That being said, I think $8,500 is a little optimistic on this car, though there's no denying that it is nice! I think a deal could be made though. Having owned a 1982 Eagle sport wagon myself, I can say that there is something lovable about these little machines. This particular Eagle has the plaid seat inserts to match the very '80s red interior, and the only defect to be found is the obvious damage to the driver's seat. Having covered 112,000 well-maintained miles, this indicates to me that someone did a lot of sliding in and out, as my '82 had the same seats with 116,000 miles of pure abuse and no tears.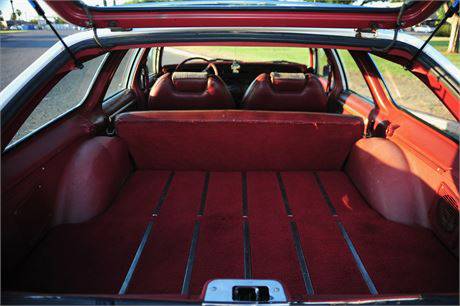 Did I mention the interior of this car is super clean? Even the cargo area plastics appear to be in good condition. You'll notice that there are handles on the back seat, because it folds down to fit more stuff! These cars are extremely versatile, being 4-wheel-drive and being able to accommodate most average needs. That is not to mention that they were available in six very different body styles ranging from hatchback to convertible, and available with a variety of engines. This 1984 Eagle is equipped with the trusty AMC 258 straight six, which can really take a beating. The weakest point is that all of these cars were equipped with a plastic valve cover to save weight, which lead to leaks almost immediately. A small handful of Eagles were outfitted with a 3.6 liter turbo diesel engine supplied by VM Motori.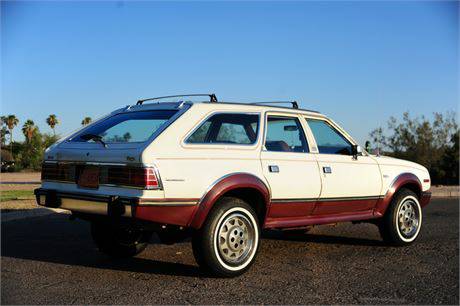 The color combination on this Eagle is really quite nice. The red pinstripes on the white paint are a nice touch, and the white stripe tires add a lot to it. You'll notice it has all of the correct bumper caps, which is the one thing you can almost always count on Eagles missing! AMC really had a car for everyone in the 1980s, but for better or for worse they didn't survive. I loved my Eagle, as abused as it was (even for a $450 beater), but I would absolutely own another one in a heartbeat. Have you had a good AMC experience?