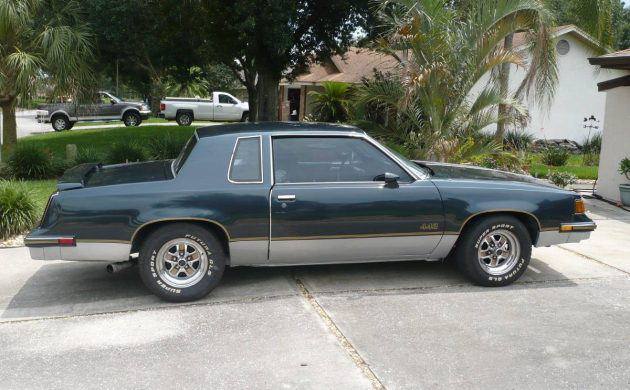 The General Motors G-bodies from the late 1970s through the 1980s seem to have quite the following. They are unique in that they are some of the last cars to offer a full-frame, rear-wheel drive, and a V8 under the hood. For this reason, they have a smoother ride and can easily be upgraded in the power department. Clean examples, like this one, are getting a little harder to find. Found here on craigslist and submitted by reader Jack M., this 1987 Oldsmobile 442 will make someone a nice cruiser. The big question is whether or not someone is willing to pay the asking price.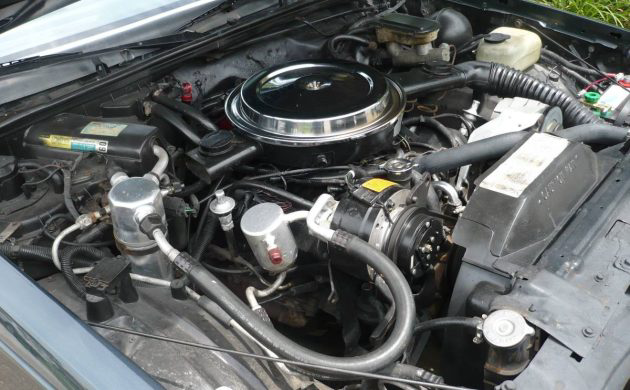 There aren't many details given in the listing, but the seller does say that this Olds is equipped with a V8. Although it's hard to tell with the engine being strangled by all the extra nonsense, small glimpses of Oldsmobile valve covers appear to be there. If it's the original powerplant, it's likely a 5.0-liter (307 cubic inches) that would have sneezed out very little horsepower from the factory. The great news here, though, is that this engine bay looks pretty clean, with signs pointing to a car that's been well taken care of.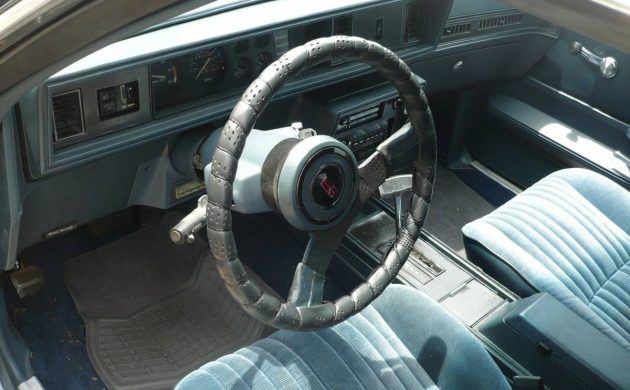 The look of the interior continues to reinforce the notion that this 442 has had a bit of a pampered life. The seller does state that the odometer reads 19,000 miles but has likely rolled over 100,000. Even with the likelihood of it being 119,000, the pictures show a car that could almost pass for only 19,000. There are no details provided on whether the car has had any paint refinish work, but it does look very nice from the pictures given.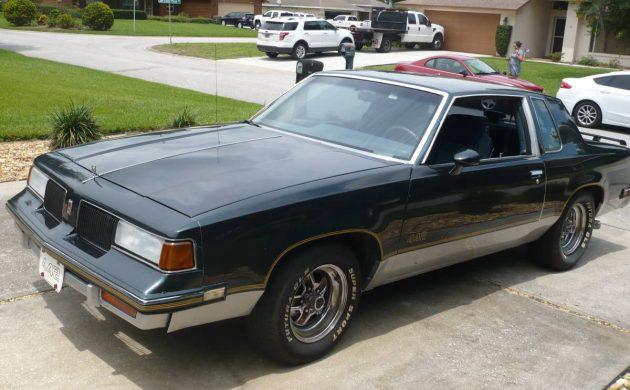 It'd be interesting to know more details about this Olds and its history. That may lend some credence to the $10,000 asking price, which the seller says is firm. That seems a bit high but maybe an in-person look could begin to justify that price somewhat. So, what's your impression of this clean G-body? Is this a car that should be preserved in its current condition or used as a solid platform to add a little more power and fun on cruise nights?