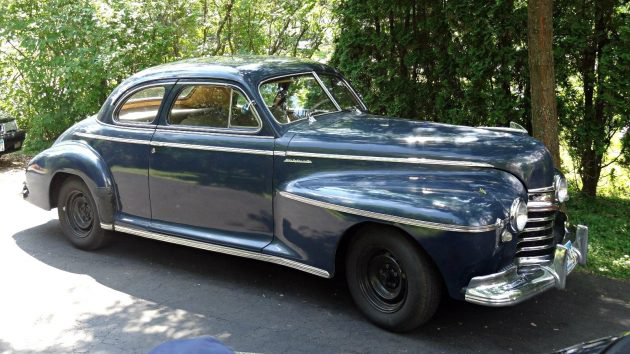 Sometimes when you look at a car it has all the right boxes checked like this 1941 Oldsmobile 66. Extremely clean, and appearing mostly original, this great looking coupe has a lot going for it including its 36,100 actual miles and its $9,549 but it now price! Take a look at this fine machine here on ebay out of Minneapolis, Minnesota.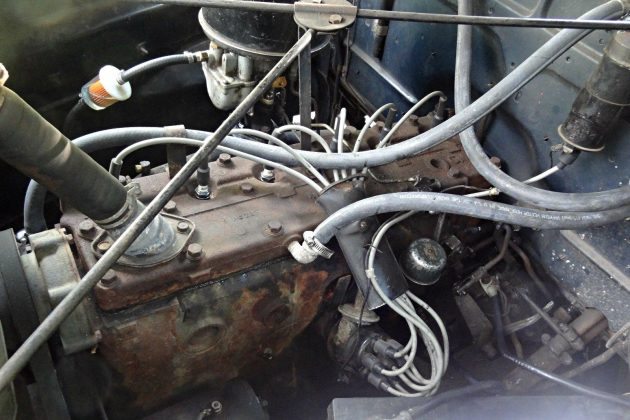 The tried and true inline 6 is a solid runner, and starts no matter what the conditions may be. Propelled via an automatic transmission, the only issue that lies with the drive-train is that the automatic will not engage 4th gear. The seller speculates that there may be an old seal that has failed causing a loss in pressure preventing shifting to 4th gear. Otherwise this car is ready to roll. The brake system has recently been serviced, but needs some fine tuning as the car pulls to the right.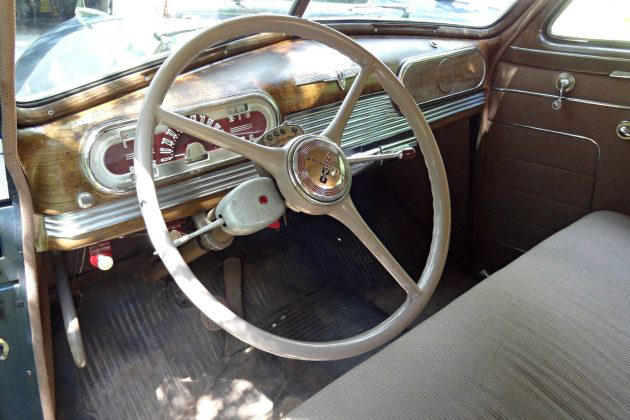 Brace yourselves, as this interior is going to blow you away. So many times with classic cars the interiors will have varying issues, or perhaps they have been updated at some point in time. Thankfully this Oldsmobile is factory original in appearance, and only has minor concerns as far as its condition. Absolutely beautiful, this interior needs nothing other than to be maintained. There are so many beautiful elements and styling cues that are simply pleasant to the eye. The only condition concern is the driver side of the bench has some an area of wear, but it would likely be overlooked at a quick glance. Faux painted, but rich in color, the dash almost appears as a solid piece of wood that was hand carved by the finest craftsman.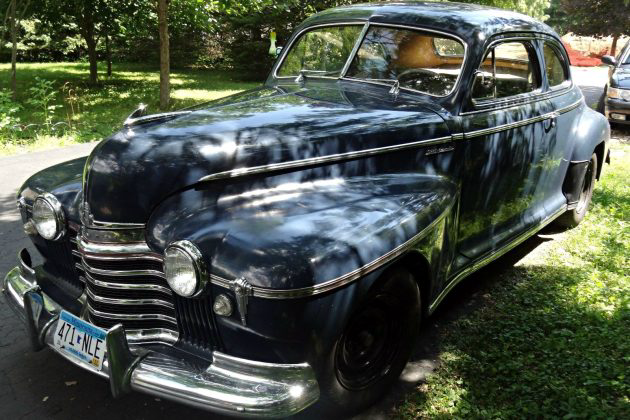 Featuring the "right amount of doors" there is a lot to appreciate about this Olds. I personally like and admire the Art Deco styling of the fender emblems and trim. Also the "narrow eye" look is unique, and the styling overall is quite appealing. Wearing a lovely shade of blue, the paint is very nice on this one. There is no rust in sight, and the paint still offers a hazy shine. The chrome and glass is in excellent shape, and the only thing that somewhat stands out are the modern style wheels. The seller has the original wheels and hubs caps, in the event that you aren't in love with the current wheel set up. Cars of this caliber are difficult to find, as this Olds is very straight, rust free, and is ready to drive despite its lack of 4th gear. With the way prices have fluctuated, this Oldsmobile 66 seems like a reasonable deal for the $9,549 buy it now price. Would you pull the trigger on this clean Olds?