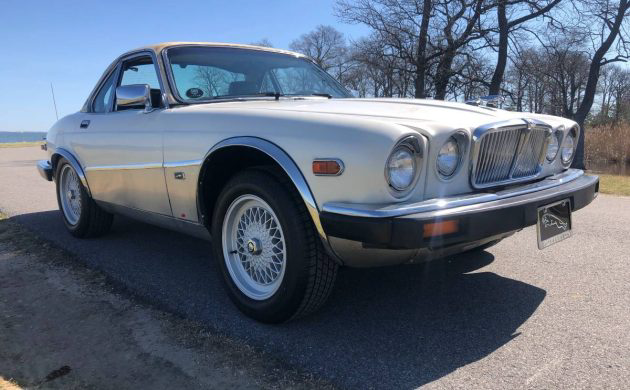 The world of custom clown cars is a strange one, but it's typically reserved for Cadillac Sevilles. This time, a 1986 Jaguar XJ6 decided to get into the mix, and someone chopped a four door down to two very small doors and eliminated the backseat. The custom work didn't stop there, as it also has a V8 from an Oldsmobile stuffed under the hood. The Jaguar is supposedly the creation of a guy named Willie Wilson, who made this shorty you see here and a custom stretch limousine. The custom XJ6 is now offered here on craigslist as a running car with needs, and with an asking price of $5,900 in Pasadena, Maryland.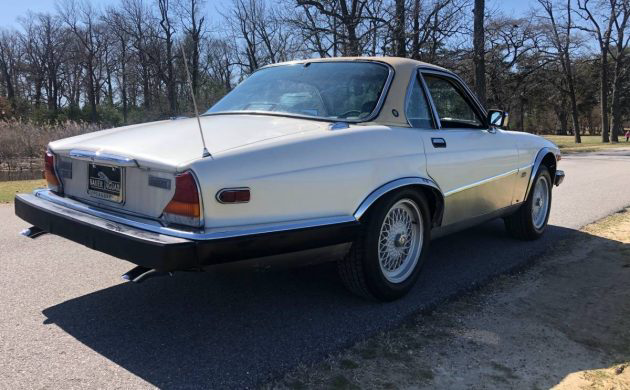 Thanks to Barn Finds reader Anthony M. for the find. Now, like many of you, I don't particularly like these custom jobs because the proportions are just incredibly goofy. There had to be something about it that builders and buyers found intriguing, because this Jaguar is hardly an outlier in terms of wonky creations that involve cutting out a good chunk of the body. The builder earned some press for turning his visions into a reality, as the Jaguar was featured in the official publication of the Ontario Jaguar Club. Personally, it's a no from me (dawg), but I at least like the BBS-style wheels – I would just rather see them on an actual XJ coupe.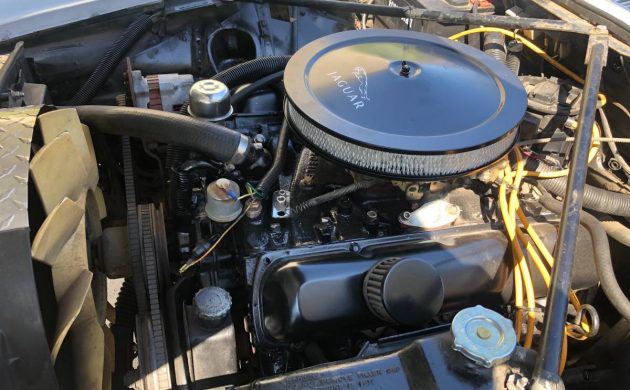 Then there's this engine swap! The seller doesn't offer specifics on what engine family it's from, other than to say it's an Oldsmobile V8. This actually looks pretty clean, and the builder even snagged a custom graphic for the air cleaner just in case you were trying to fool any concours judges. The seller notes it runs, drives, and stops, and that he uses the Jaguar for in-town rides. There are some issues (surprise, surprise) including a leak that may be from the power steering or possibly the transmission pan. Rear brake pads are the suspected source of some odd noises heard when slowing to a stop, but the Jaguar does benefit from a new battery, front rotors, calipers and brake pads, and new air and oil filters.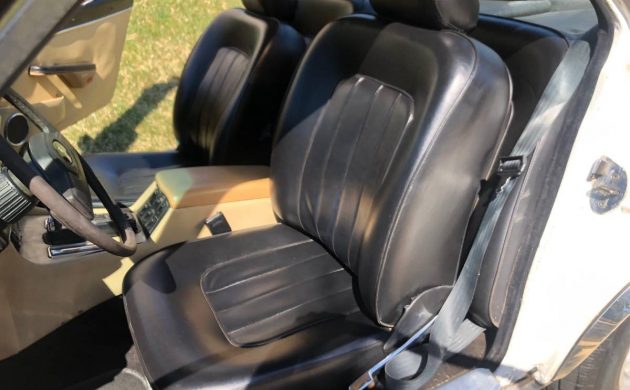 As you can see, the backseat was effectively eliminated from the conversation, so this is a true two-seater. The interior looks decent, with the two remaining seats showing good upholstery. The center stack is still the factory Jaguar dash and switchgear, so that should seem familiar to the next owner even when everything else is turned upside down. The bigger issue is that the Jaguar does have rust in a few places, with the seller noting (but not showing photos of) "…bubbling and amateur body work in some areas with unmatched paint," along with rust in the floors are undercoating applied over those concerning spots. This is a project, and certainly a weird one – would you drive it?