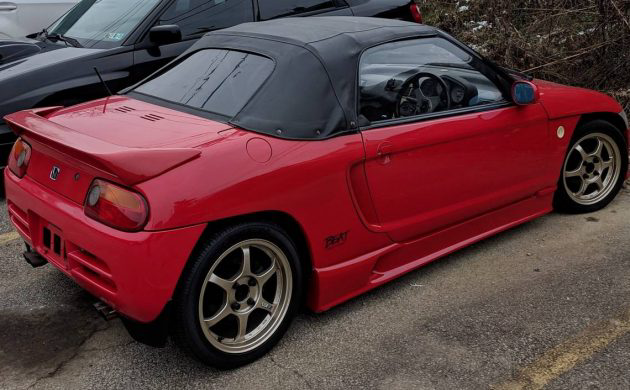 The Honda Beat is considered a kei car in Japan, which would be the equivalent of a microcar in the U.S. They were the smallest, highway-legal passenger cars built in the Land of the Rising Sun. The Beat, produced between 1991-96, was not imported into the U.S. by Honda. This '91 edition, complete with right-hand-drive, is wearing a vinyl wrap to protect its original finish, but it can be removed. Located in Pittsburgh, Pennsylvania, this Beat is available here on craigslist for $9,999 OBO. Another interesting gem forward to us by Pat L.!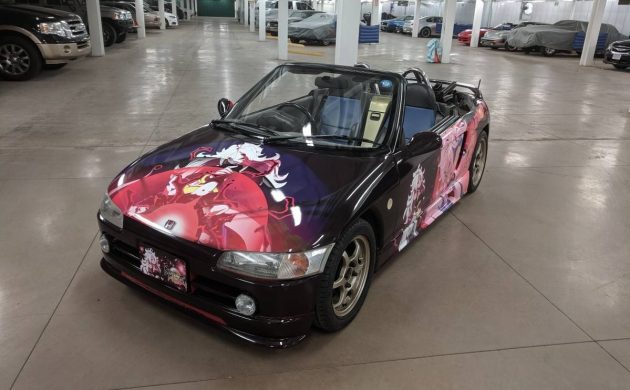 Soichiro Honda passed away in 1991 and the Beat was the last car he approved for production. It was a mid-engine, 2-seat convertible kei car that saw total assemblies of about 33,600 units over five years. The Beat was one of several micro-sized sports cars that came out in the 1990s, others being the Suzuki Cappuccino and Mazda's Autozam AZ-1, also not exported to the U.S. The Beat fit the standard that seemed to apply to all kei cars of the era, i.e. their engines didn't exceed 660cc's, they made no more than 63 hp, and measured not more than 11 feet in length and five feet in width. For economies of scale, the Beat shared a lot of components and parts with the third and fourth generation Honda Civics.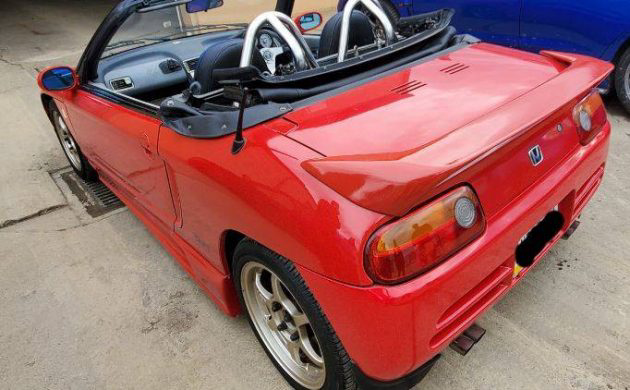 How the seller's 1991 Beat came to these shores is not explained, but it's managed to see a fair amount of use since being built at 55,000 miles. But it looks to have been cared for over the past 30 years. This one has a front and rear skirt body kit, a rear wing, roll bars and SSR wheels as exterior enhancements. As the car is currently wearing a vinyl rap to protect its nice red original paint job, photos are provided with and without the wrap.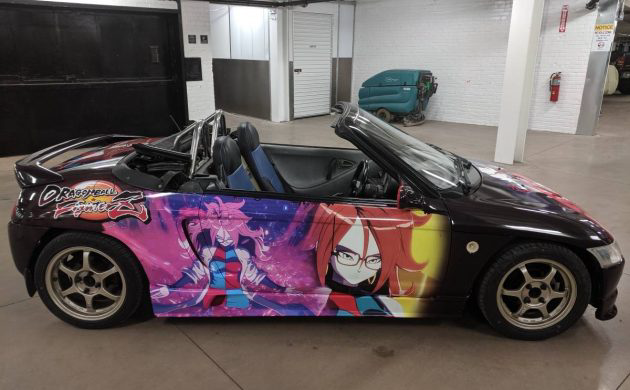 Because the car was built for the Japanese market, it has right-hand-drive, usually found on USPS delivery vans these days. The car is powered by a 656 cc, 3-cylinder, 4-stroke, SOHC 12-valve, water cooled motor that is transversely mounted mid-engine style. 63 hp is the rated output and its paired with a 5-speed manual transmission.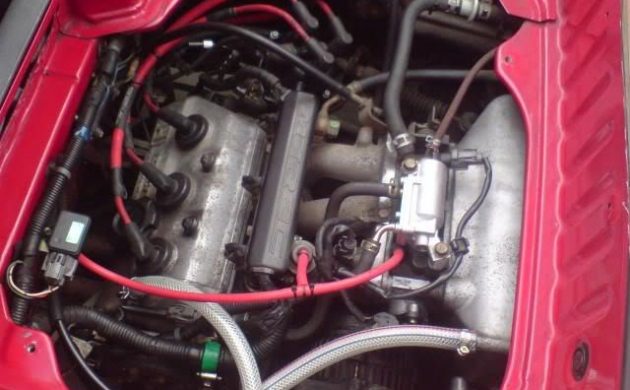 The cockpit looks as compact as the rest of the car and it comes equipped with a Nardi steering wheel and an aftermarket shift knob to add as much excitement as possible to the driving experience. Since these little cars were never officially imported, the typical online pricing guides like Hagerty offer no estimates. But there are several advertised through Cars From Japan in the same price neighborhood as this one, with the Port of Baltimore quoted as the Customs entry point.