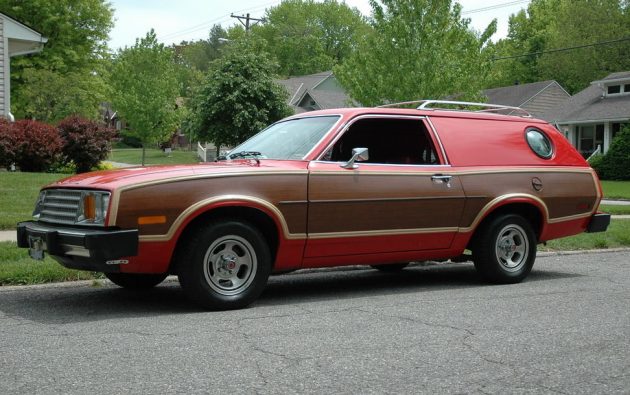 In the late seventies, custom vans were hot! Even the manufacturers got in on the action by outfitting their vans with some of the most popular aftermarket parts. Porthole windows and five slot mags were a common sight. Heck, Ford even stuck them on the Pinto and it a "mini van" or "cruising wagon". The concept may seem strange today, but the more I look at this odd econo car, the more I want it! Find this porthole pony here on eBay where bidding starts at $5,500.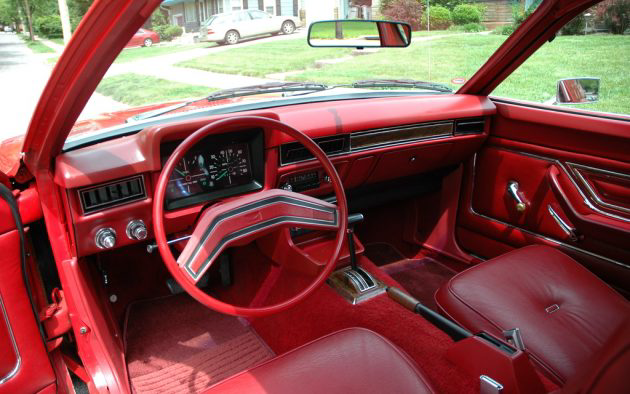 Checkout how the clean the interior is! The bright red is a little much, but could be totally bearable when it's this clean. Finding any Pinto in nice condition is hard, but it's unheard of to find one optioned like this. The seller claims that it's all original and that the fuel and brake systems have been gone through.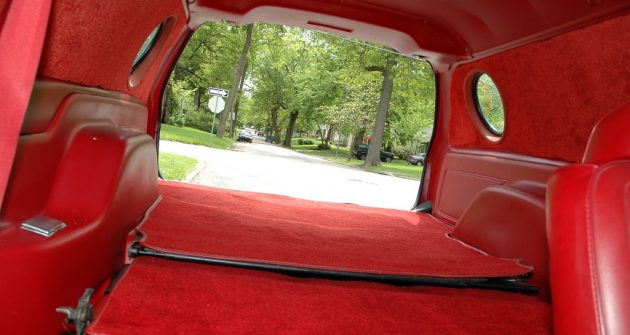 Here's a shot of with the back seat folding down. These little wagons actually look very functional for a small family. You can throw the kids in the back or lay the seat down and haul some furniture. The carpeted walls continue the van inspired theme.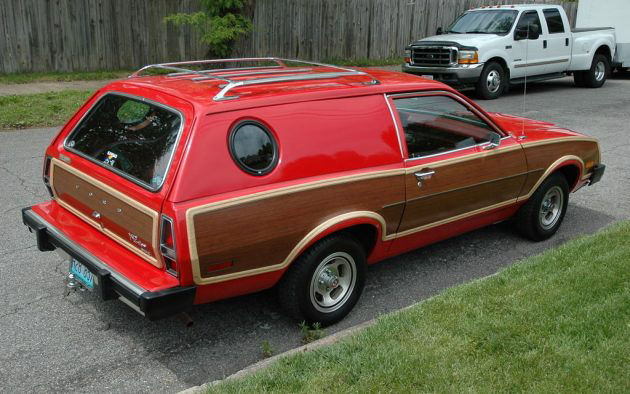 The portholes look custom, but those and the alloy rims were actually a factory installed items that were part of the Cruising Wagon package. This one is even more special because it has the Squire's wood paneling. It would be fun to take a look at the Marti Report and read about all the options. Only 383 Pintos were built with the same options, so it's not likely you will see another one coming down the road anytime soon.